SLS Dubai Kicks Off Women's Month with an Empowering Group Fitness Class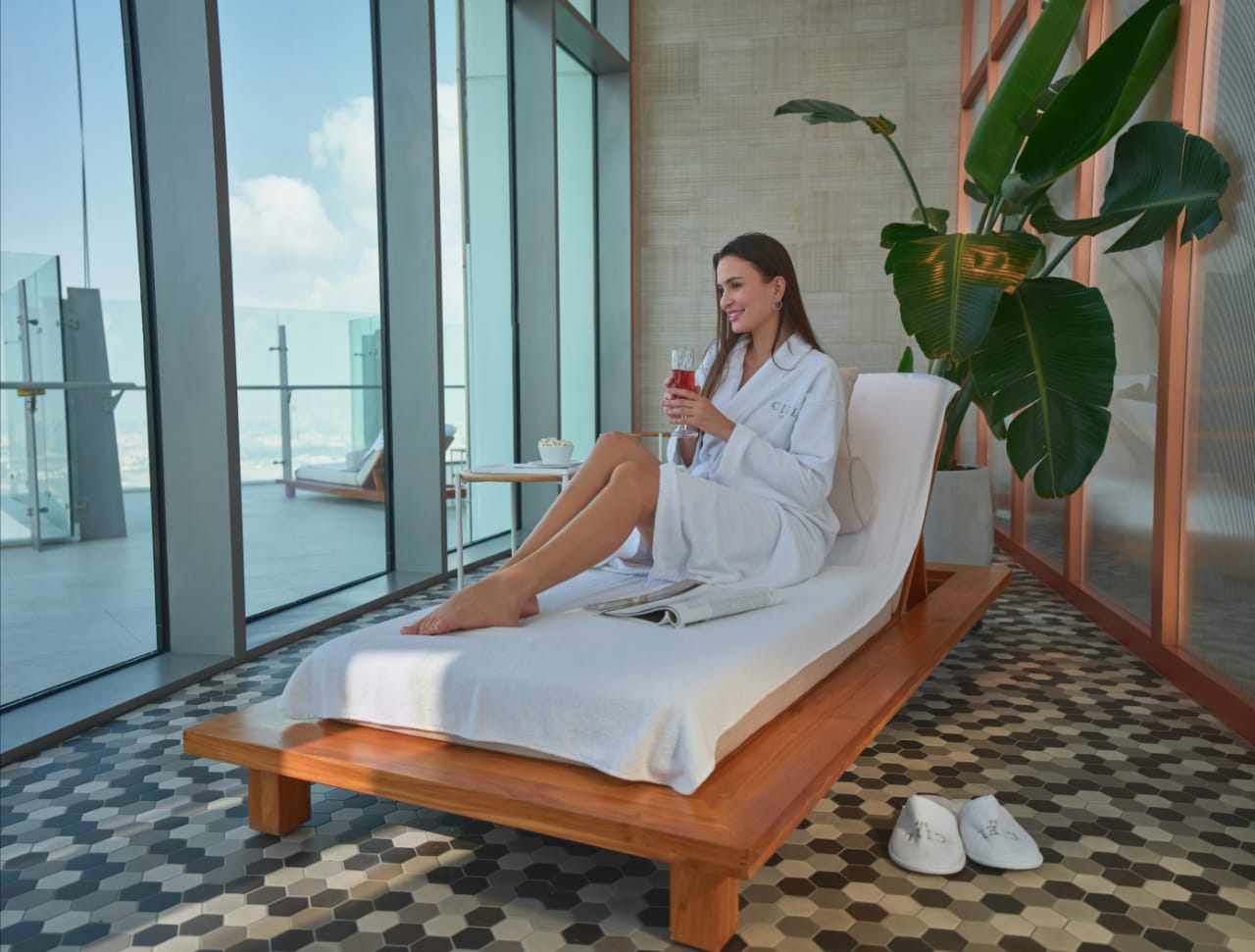 get set, and get active as it celebrates International Women's Month with a roaring start, with an incredible fitness class in partnership with international fitness coach and personal trainer, SOPHIT
The first session of the month-long collaboration will kick off on Wednesday 8th March and continue every Wednesday of the month until 5th April
The action-packed sessions will take place on the 69th floor terrace of Ciel Spa, overlooking Dubai's sprawling skyline. SOPHIT will bring her female-focused fitness to SLS Dubai as they go hand in hand to celebrate all the strong, independent women. The partnership is set to unleash an energising session, with each class designed to build confidence, collaboration and camaraderie among the ladies. Interactive, engaging, and anchored in women's empowerment, the 45-minute heart-pumping HIIT programme is guaranteed to keep all the ladies sweating and challenged throughout the class
This Women's Month holistically transform your body and mindset for a fitter and healthier you!
SOPHIT Group Fitness Class at Ciel Spa
Dates: Every Wednesday, from 8th March to 5th April
Time: 10:30AM – 11:15AMP
rice: AED 150
Inclusions
• 45 Minute HIIT session
• Healthy juices and smoothies
Location: Ciel Spa, 69th Floor, SLS Dubai
Validity: From 8th March to 5th April
Reservations & prior booking required: 04 607 0654 | +971 56 417 3887
Media Contact
Kathryn Wingrove
Simpson I olivia@z7communications.com
ABOUT SLS DUBAI HOTELS & RESIDENCES
Located in the Downtown district, the impressive 75-storey tower makes SLS Dubai one of the tallest hotels and residences in the region and comes with incomparable 360-degree views over the city, with unobstructed views of the iconic Burj Khalifa. Developed in collaboration with international architecture firm Aedas, SLS Dubai features 254 expertly designed hotel rooms by acclaimed designer Paul Bishop, 371 residential units and 321 hotel apartments. In true SLS fashion, contemporary art, unique characteristics, sleek accents and exceptional fittings are featured throughout. The opulent Sky Lobby sits on the 71st floor with the region's highest two infinity pools set on the 75th floor and the signature luxe Ciel Spa on the 69th, all offering coveted views of the city.
Ranked as the #3 hotel in the Middle East in the Conde Nast Traveler's 2022 Readers' Choice Awards, SLS Dubai sets the bar as a world-renowned must-visit destination in the region.
Learn more at SLS Hotels.com
SLSHotels.com | Ennismore.com