Asma Saidi as Arabisk Group CEO in MENA region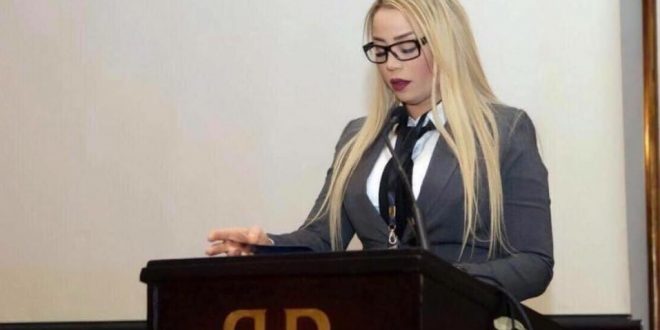 Arabisk Media Group has settled on appointing Asma Saidi as their CEO in the Middle Eastern and North African (MENA) region. The Group's management board have asserted their confidence in AlSaeedi's ability to boost the company's position in the Middle East in addition to building partnerships and securing projects in the Arab region
Asmaa Saidi, who is a Tunisian, lives between Europe, Dubai and Tunisia. She has a Masters degree in Business Administration and a business-focused career. Saidi is also engaged in activities in the economic, media and the arts sector in addition to being a civil society activist in the Arab world. Moreover, Saidi founded and heads the "Asma Lelbena'a" (Asma for building) foundation in Tunisia as well as Tahady AlTaghyeer (Change Challenge) project in the Arab world that aims towards promoting cultural awareness amongst Arab youth.
She was named Peace Ambassador by Princess Basma bint Talal of Jordan and has been awarded the UK Professional Board by HRH Princess Kholoud Al-Sauod during the proceedings of the International Conference on the Role of Women towards building a Generation of Leaders and a Sustainable Economy.
Arabisk Media Group, based in London, was founded in 2012 and caters to a wide range of advertising, marketing and public relations in addition to training and consulting companies. It is viewed as the link between the Middle East and Europe, with its print and online magazine as well as its Arabic and English news website specializing in economic and business news. The Group also covers all related conferences and conducts interviews with prominent businessmen and women, decision makers as well as financial and economy analysts.
Amidst all the divisions and polarizations taking place in the Arab world, Arabisk Media Group has chosen complete neutrality, as it is keen on providing an unbiased, objective media coverage that allows for openness towards all Arab and regional countries and groups. The decision adopted by the Group was so evident and has been greatly reflected in the confidence entrusted towards it by all sides.