Saudi jewellery designer Raaid Sakkijha launched a new range of distinctive designs of diamond and white Gold in Grosvenor House Marriott Hotel in the famous park Lane Street in central London the ceremony has held on Thursday 12/8/2016 among significant presence of guests, and businesswomen from the Saudi Arabia, UAE, Qatar, and many of Indian Businessmen.
Where display a wide range of studded rings, as well as a range of ornaments and hoops,
the whole audience agreed that the group displayed marked by sophistication and uniqueness of design, where most of the designs are inspired by the designer Raaid Sakkijha which dominated by a combination of simplicity and sophistication influenced by the designs of London, as well as designs East, which Raaid influenced by through his experience inherited from his family the famous in world of the jewellery industry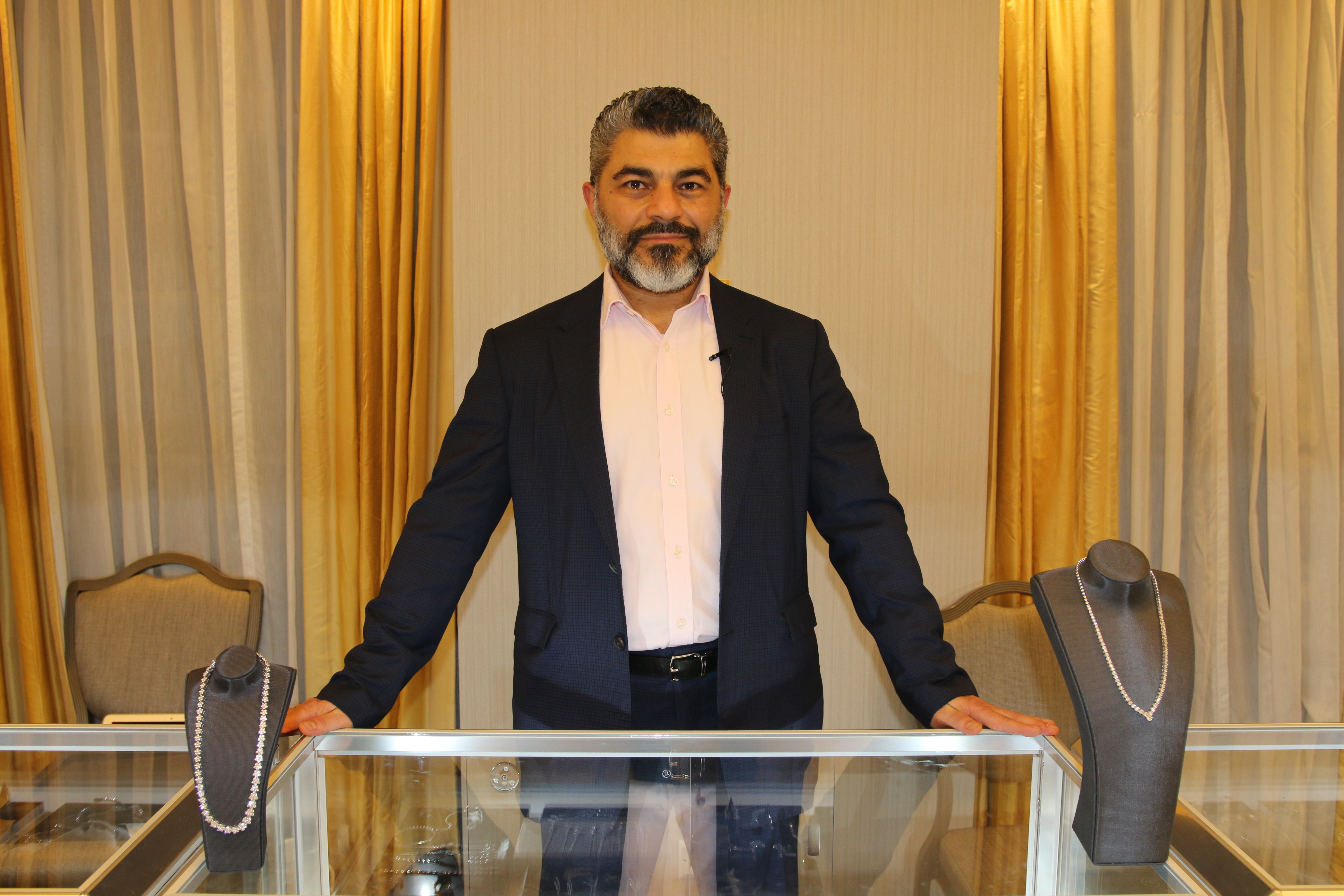 Arabisk London magazine was present to cover the event and conducted following interview with the designer Raaid Sakkijha where he told Arabisk the following:
I began my life as employee in a bank in the Saudi Arabia and jewellery was my passion and this passion for jewellery was always pushing me to create distinctive designs.
When I first came to London to study, I found myself transferring the business to London step by step even until I opened my own store.
What distinguish the jewellery that I design is that in every piece I design there is a story reflected on the same design, especially in the pieces that I designed from the scratch as my passion is the heritage of the family.
The plan was at the beginning is opening the business in Saudi Arabia or Jordan, but when I found myself in London I began to think that the starting of the business could be from London as this has a characteristic to our customers in the Middle East and what can my stay in London add to the designs inspired by English nature and Art.
Most of my customers were from Saudi Arabia when I started, but now I received a lot of requests and customers from Europe and from India and from London.
The beginning was selling my designs online, but now we have a shop in Hatton Garden, which is the ideal place for shopping diamond and jewellery, everything is in your hand when you are in Hatton Garden and I found that it is the right place when you want to provide creative designs.
And when we asked him about this occasion he said:
I always wanted to introduce designs in a place that would be close and easy to access by jewellery lovers and those who find it difficult to access the Hatton Garden that is the reason why I am today launching my new collection of jewellery in a distinctive place like Grosvenor House Marriott Hotel.
My message to my clients is that Raaid Sakkijha jewellery will always give you confidence, beauty and elegance especially when you see that our designs unique and designed only for you.