International Delegations to Participate in Damascus International Fair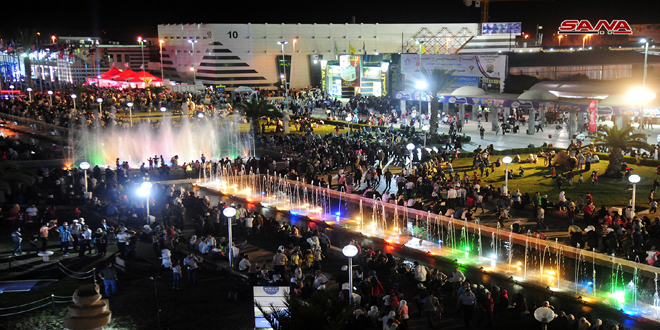 The 61st session of the Damascus International Fair has opened its doors to several international and Arab business delegations. The delegations, who were invited by the event's private sector public relations office, were called upon to visit the fair and view the exhibited products as well as Syria's commercial and investment opportunities which coincides with the Syria's undergoing reconstruction process.
The President of Damascus Rural Chamber of Commerce and Chairman of the Committee, Wassim Al-Qattan, has confirmed that the committee continuously expands its scope of businessmen invitations. He added that this happens in coordination with Syria's various chambers, economic events and public authorities concerned in order to provide the necessary support and facilities to make the delegations' visits a success in a way that ensures the realization of the benefit of the national economy, emphasizing that several Arab and international delegates have indeed confirmed their attendance.
Al-Qattan went on to say that both the Ministry of Tourism and the Ministry of Transportation have approved of a proposal submitted by the Committee. The proposal suggested getting discounts on hotel reservations and airline tickets from the Syrian Arab Airline, operating SyrianAir, throughout the exhibition period.
The Committee also proposed that fair invites be sent to the rooms of informal Arab and International visitors, emphasizing on supporting the fair's economic and commercial activities.
It should be noted that this 61st running of Damascus' International Fair is set to launch on the 28th of the running month, ending on the September the 6th. The fair, organized by the General Exhibitions Cooperation, will carry the slogan "From Syria to the World".
Damascus' International Fair, one of oldest and largest international fairs in the region, has been held in the Syrian capital since 1954. During it's first running, the Fair received one million visitors from all over the world alongside the participation of 26 Arab and Western countries in the exhibition.