Bahrain and Britain: A step forward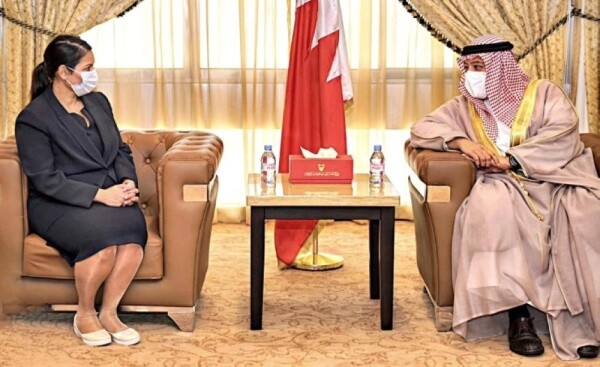 HRH Crown Prince Salman bin Hamad Al Khalifa, the Prime Minister of Bahrain, meets his British counterpart, Boris Johnson, and Foreign Secretary, Dominic Raab, in a visit to the UK; a visit, though short, reflects an active diplomatic movement.
After that, another formal meeting was held for the ministers of finance and economy.
The visit aimed to reinforce the bilateral relations and partnership between the two countries that extend for over two hundred years and suggest a new step towards promoting military, economic, and trade cooperation.
Undoubtedly, the details of this partnership will subsequently take shape in the form of additional agreements and cooperation serving the mutual interests of both countries in the fight against the pandemic.
Given the circumstances, we have witnessed an elevated, formal welcoming of Bahrain's delegation, which indicates the regional and international status Bahrain has. Hence, the visit came as a result of a Bahraini diplomatic movement in London.
In addition, Bahrain is currently hosting this GCC summit, thus providing a solid foundation for the UK and GCC countries to come up with proposals for joint cooperation at the official board meetings, especially on trade.
According to the Guardian, trade exchange increased to £45bn in 2019 before the pandemic, bearing in mind that the Gulf countries combined constitute one of Britain's most significant partners.
On the other hand, Britain has begun its operational steps to strengthen its international partnership since Brexit earlier this year.
It has consolidated its economic alliances with the United States, Australia, and Singapore. Bahrain is now an active partner of the United Kingdom in the Middle East.
Under official procedures approved by the British Parliament, local British newspapers reported the country's efforts to reach a trade agreement with Bahrain.
Some British activists, who do not represent the majority, have professed few statements to politicize Bahrain's human rights record to adversely affect the joint cooperation, which would entirely serve their own interests.
Despite some of the British opposing strengthening partnerships, which we observe for differing views, they remain restricted to fitting their interests; not to mention that this minority hasn't been to Bahrain nor witnessed the economic, social, or political situation there.
However, the UK-Bahrain partnership will continue to move forward, for politics, by definition, relies on the cooperation between States, be it bilateral or within joint blocs, leading to the realization of common interests and mutual benefit for each state.