Saudi Arabia comes on top in attracting investor interest at World Travel Exhibition in London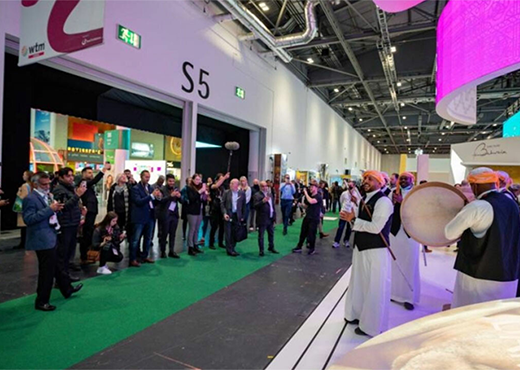 Saudi Arabia ranked first on the list of countries that topped the interest of investors and the business sector participating in the World Travel Exhibition in London, the most prominent international event on the global tourism agenda this year, according to a survey by the World Travel Exhibition in London, represented by 1,300 participants from different countries.
The survey issued by the event's organizer has placed Saudi Arabia at the forefront of countries, followed by Italy and then Greece. A proportion of 51% of the respondents was looking forward to visiting the Saudi pavilion, meeting with officials, exploring more information, and forging partnerships and agreements.
Saudi Arabia opened its pavilion on Monday to achieve the first-place award among 65 countries and to achieve preference in content, innovation, smoothness and design.
The pavilion embraced the most important partners of Saudi tourism from major projects and tourist destinations and the most prominent brands in the private tourism sector. It embodied feelings of pride in the historical and cultural depth, the nature and climate diversity, and the abundance of qualitative recreational activities in various tourist destinations in the Kingdom.
This achievement came as a result of the Saudi government's support for developing the country's tourism sector in harmony with the aspirations of the Kingdom's Vision 2030. The huge investment opportunities, the availability of advanced digital facilities and infrastructure, and the unique tourism components that the Kingdom enjoys were the deciding factors for investors and businessmen.
It is worth mentioning that Saudi participation in the World Travel Exhibition in London comes in the context of its efforts to consolidate its position on the map of global tourism, especially after the consecutive successes in the past 18 months. Moreover, internal tourism has increased the local travel rate by 96% as a result of developing new tourist offers, empowering investors and attracting many new service providers and touristic packages to the market.