CSR-ACCREDITATION EXPORTS CSR TO MIDDLE EAST AND NORTH AFRICA WITH LAUNCH OF CSR ARABIA AND A WEBSITE AND PORTAL IN ARABIC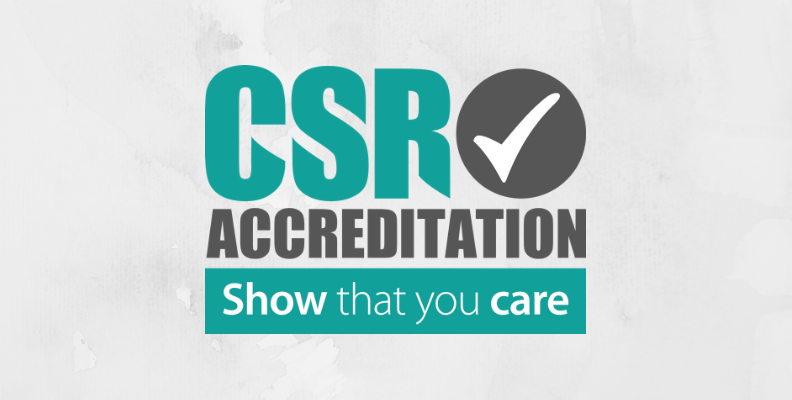 Richard Collins, CEO of CSR-Accreditation, today announced the launch of CSR Arabia and the CSR Accreditation website in Arabic – https://csr-accreditationarabia.com which will offer an Arabic facing portal for all Arabic speaking countries.  CSR-Accreditation offers training and accreditation to businesses in the Middle East and North Africa (MENA).  For the first time, businesses in the MENA region will be able to access CSR-Accreditation's unique holistic approach to social responsibility. 
Dr. Hana Albanna is CSR-A's Global Representative of the Arabic services and a Consultant Partner and has herself undergone CSR-A's training courses and provides CSR-A training to business in the MENA region.  Dr. Hana has translated all CSR-A's educational materials and developed the CSR Arabia website.  Examples of CSR members in the MENA region are Abu Dhabi Ports and Abu Dhabi Terminals.  
Dr. Hana is the International Initiatives Manager of Global One's London office, a women's rights charity and an adjunct lecturer at the Hamad bin Khalifa University. 
Speaking from her London office, Dr. Hana Albanna said "Through this partnership we want to make CSR-Accreditation and its training courses easily accessible to all Arabic speaking countries to drive change for good and to accelerate the achievement of the Sustainable Development Goals."
CSR-Accreditation has an office in Bahrain in partnership with the International Union of Social Responsibility, which covers the Gulf States and is headed-up by Dr. Ali al Abrahim.   Its sister organisation is the Regional Network of Corporate Social Responsibility (RNCSR). The network seeks for social responsibility to achieve its goals by providing training programs such as CSR-A's training. 
Richard Collins, CEO of CSR-Accreditation said "We are delighted to launch our Arabic offering thanks to the hard work and dedication of Dr. Hana Albanna. This is a significant step up for us and a huge opportunity to promote social responsibility to businesses and organisations throughout the Middle East and North Africa." 
CSR-A is currently developing further partnership with organisations in Egypt, Lebanon and the UAE. 
CSR-A was founded in 2018 following the success of the International CSR Excellence Awards.  The globally-focused organisation offers all businesses and charitable/not-for-profit organisations, regardless of size and sector, the opportunity to obtain official Corporate Social Responsibility accreditation within 10 weeks.  In addition, CSR-A offers training courses, webinars and Impact Reports. 
Accreditation is valid for three years and is priced on a per head basis, from sole traders to multinational corporations. 
CSR-A has developed a relevant and holistic framework that delivers an up-to-date standard for social responsibility and addresses ESG Compliance, SDG alignment and social value enabling a sustainable, profitable business. This standard is based upon the four key pillars of environment, workplace, community and philanthropy. 
This unique approach encourages social responsibility in every organisation and offers a means to engage, benchmark, measure, report and publicize CSR initiatives.    
CSR-A has redefined the 'C' in CSR to be inclusive, to include companies, consumers, communities, charities and citizen/collective collaboration.
The mission of CSR-A is to provide a means to facilitate cultural change. The organisation has offices in the UK, Middle East, Asia and the United States.  www.csr-accreditation.co.uk
For further information or images please contact:
Alexandra Foley
+44 7976 73478