Morocco's Ambassador in London: Morocco is a Prosperous Place for Investors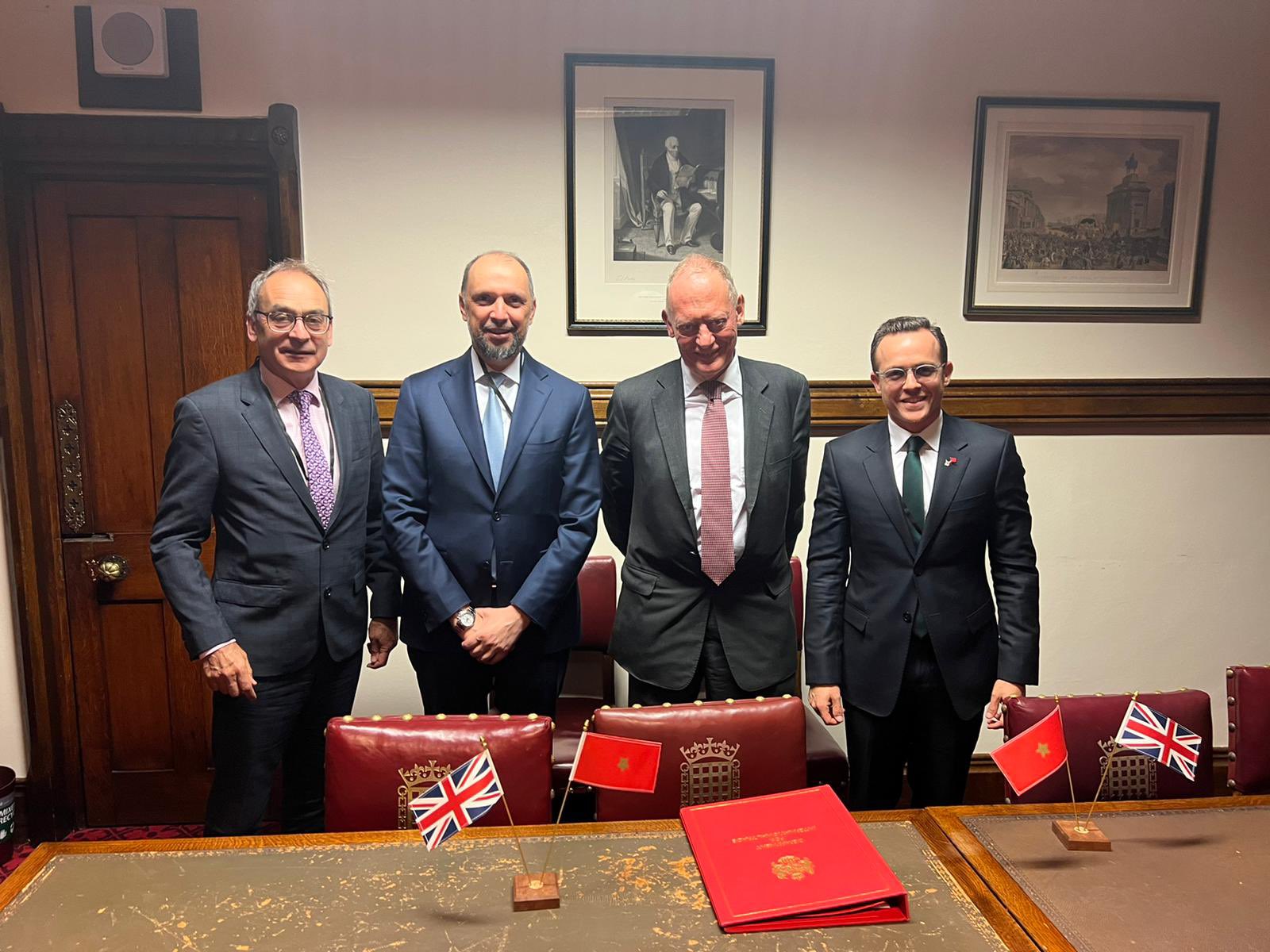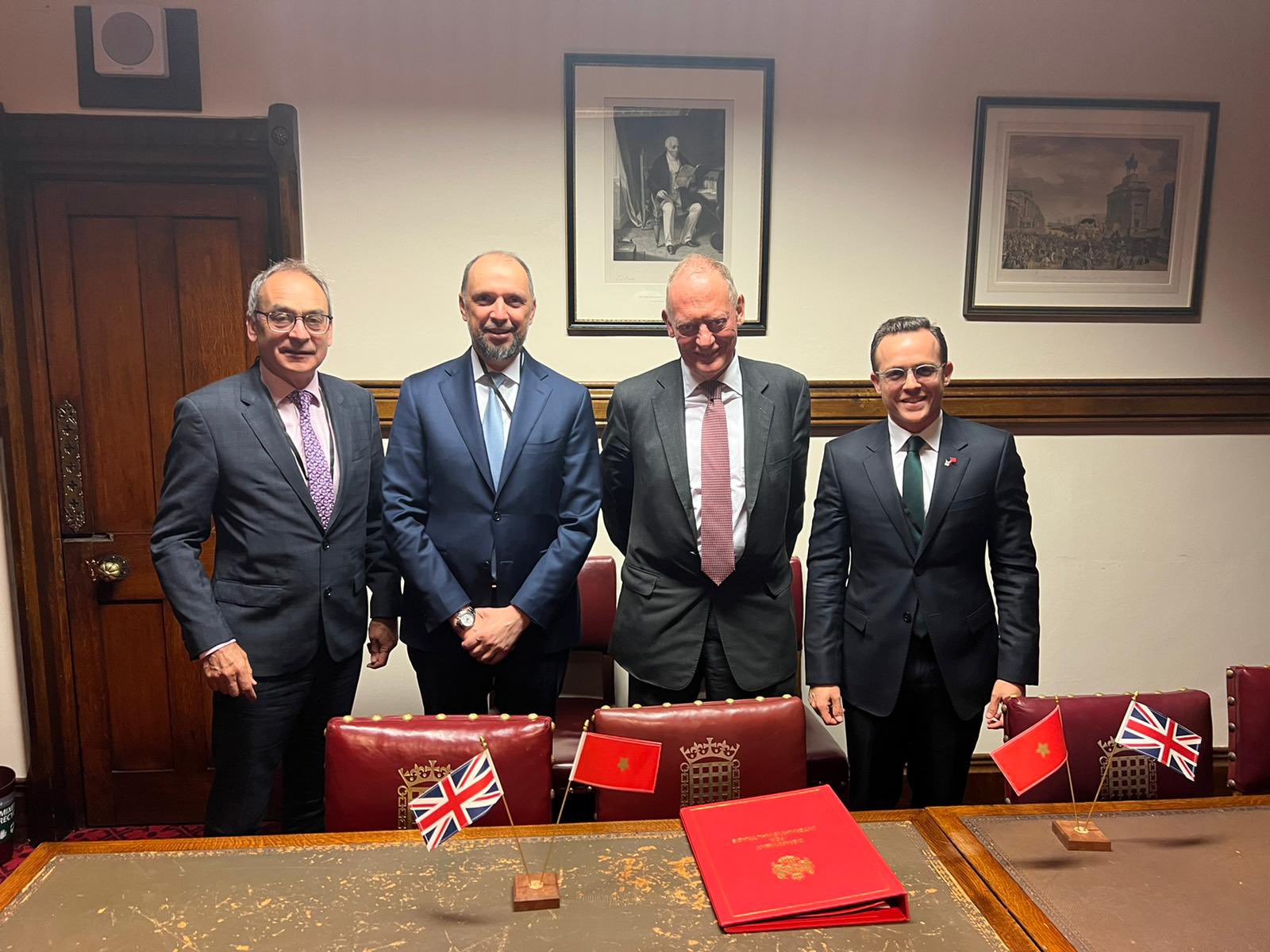 Morocco's ambassador to the United Kingdom, Hakim Hajoui, reflects on the centuries of warm ties between the two countries.
"As we celebrate our success in Morocco and look forward to the future, we believe our partnership with the United Kingdom will open up new horizons for the people of our two countries. The two monarchies are bound by history, values and common interests," Hajoui said.
He stressed that today's Morocco is a modern, progressive country, committed just like the UK to innovation, investment in technology, entrepreneurship, green energy and meeting the demands of climate change. Responding to the energy challenges confronting both our Kingdoms, under His Majesty's leadership, Morocco constructed the largest solar generation facility in the world in Ouarzazate, contributing to ensuring that 80% of our country runs on renewable energy by 2050.
The UK has embraced the same clean energy priorities, and we look forward to delivering together. For example, the new X-links project would harness our abundant solar and wind resources to power seven million British homes with clean energy via undersea cables from Morocco by 2027.
The diplomat emphasized that energy is just one of the global challenges facing countries on which they share a shared vision, pointing out that "as we modernize our infrastructure, meet food security needs and embark on programmes of social inclusion and economic growth, we discover common aspirations and promising possibilities for cooperation."
Coastal areas across England have been granted freeport status to boost regional employment and international commerce. In Morocco, Tanger-Med Port has been established as a global logistics hub ready to welcome UK businesses to trade with Morocco and deepen the kingdoms' friendship. "
Hajoui stated that this port, Africa's largest, strengthens Morocco's position as a gateway to the African continent, stressing that "British investors have much to gain by looking for opportunities in Africa's emerging and growing markets, where Morocco has a deep experience to share."
The diplomat noted that human capital is the largest asset of the two countries. "In Morocco, the King has launched a nationwide initiative leading to New Development Model, founded in the commitment to engage all sectors of society in building an advanced and dignified Morocco."
In particular, those reforms were of interest to the composition and education in which the United Kingdom was a solid partner in an effort to empower women, young people and all segments of society.
Morocco and the United Kingdom were old allies with 800 years of friendship. "We face an era of global insecurity, where we will need to refresh long-standing ties and forge new partnerships. This is a shared journey for security, enterprise and innovation we can take together."
The diplomat concluded that "Morocco, by virtue both of our legacy of ever promising bilateral relations with the UK and as a source of stability, peace and security in the region and beyond, can constitute one of the core building blocks of these reinvigorated alliances."