A British-Egyptian Meeting for Tourism Investments in Cairo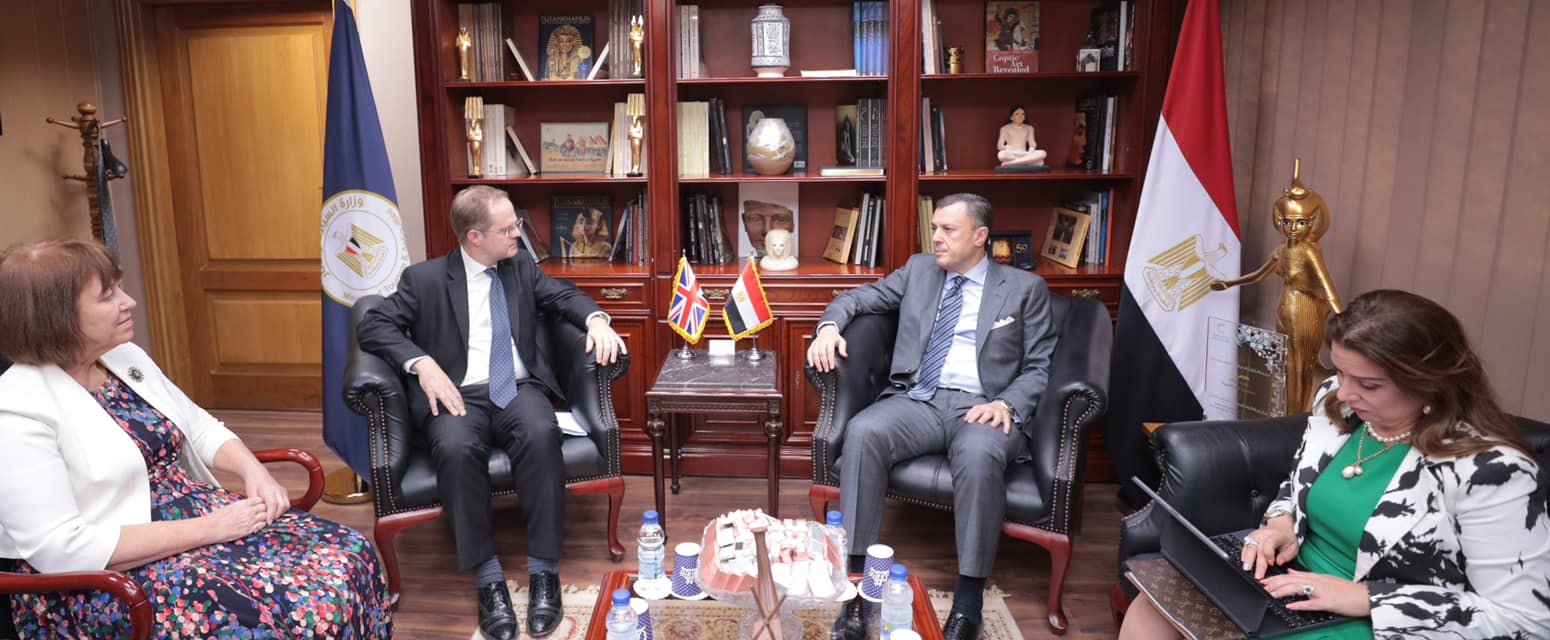 Egyptian Minister of Tourism, Ahmed Issa, met with Gareth Bayley, the UK ambassador to Cairo, and Mrs. Elizabeth White, head of the British Council in Cairo, along with the accompanying delegation. 
The meeting was held to discuss enhancing means of cooperation between the two countries in the field of tourism and antiquities, as well as encouraging the increase of tourist movement from the United Kingdom to Egypt, in the presence of Minister Plenipotentiary Dalia Abdel Fattah, General Supervisor of the General Department of International Relations and Agreements in the Ministry.
The minister reviewed the features of the national strategy for Egyptian tourism, which aims to increase the incoming tourism movement to various Egyptian tourist destinations from the various target markets, thus increasing the revenues generated from it, as well as increasing job and employment opportunities.
The minister referred to the efforts working to provide a different tourism product and experience to tourists, to improve the investment climate and to attract more investments in the tourism sector.
He also talked about maximizing the volume of existing cooperation and coordination with the private tourism sector and the concerned authorities to advance this vital sector. In addition to raising the efficiency of services provided to tourists, and providing more high-quality activities and recreational services, which contributes to attracting more tourists to various Egyptian tourist destinations. The minister also mentioned that Egypt is working on creating new tourist patterns and products that attract more different segments of tourists, such as in the file of medical and hospital tourism.