To boost investment: A Moroccan community meeting in the UK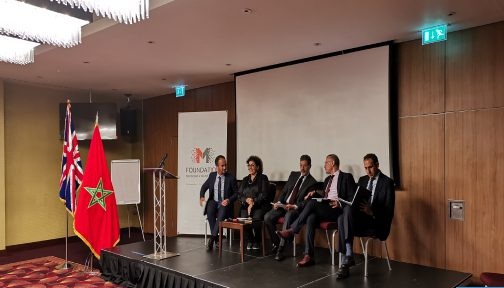 From the heart of London, the Morrocan World Awards Foundation hosted the first of a series of symposiums to encourage Moroccans living in the UK to contribute to Morocco's economic development.
On the sidelines of the meeting, Younis El Hajaoui, Head of Asset Management at the Moroccan Association for Tourism Engineering, said that Morocco, due to its strategic location, climate, economic and legal environment, is a gateway for international tourism investment in the continent.
This favourable climate has enabled the Kingdom of Morocco to become an investment centre for major international tourism and hotel investment groups. The Kingdom has established a catalytic framework that allows investors to wishing to be based in Morocco to benefit from financial, tax and customs encouragements.
Solid Relationships
According to the United Nations COMTRADE database on international trade, Morocco's exports to the United Kingdom amounted to US $727.66 million in 2019.
Britain imports $200 million in electrical and electronic equipment and $200 million in vehicle equipment other than rail and tram.
In addition to the above, Britain also imports $126 million in non-woven or crochet garments and $45 million in vegetables, some roots and edible tubers.