British Ambassador to Lebanon reviews UK-funded projects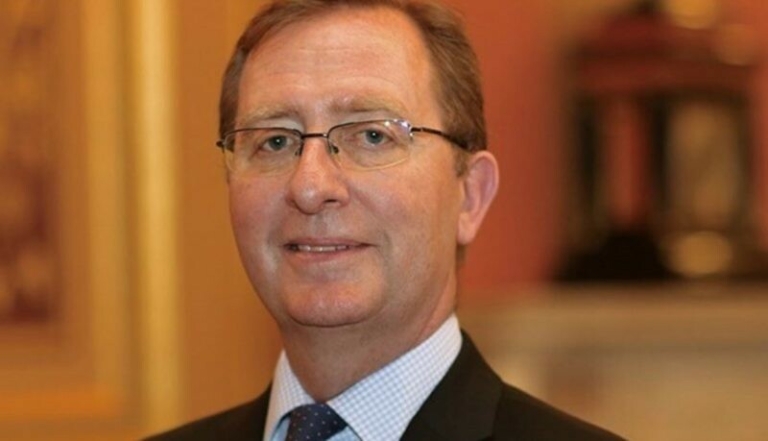 The British Ambassador to Lebanon, Hamish Cowell, visited the city of Tripoli for the first time. The visit aimed at understating the impact of the socioeconomic crisis on Tripolitans and how UK-funded projects are supporting livelihoods and community cohesion.
Ambassador Mr Cowell said: "The dire economic situation in Lebanon has left the people of Tripoli in unprecedentedly difficult living conditions. I saw the devastating impact this is having throughout my engagements."
"However, despite the tough conditions, I was encouraged to hear from young people who have benefitted from UK-funded projects about their hopes for the future."
He also pointed out that Tripoli has enormous human and economic potential. It is crucial to implement the reforms needed to unleash the country's great talent and potential and achieve the better future Lebanon's people deserve.
Close relations between the two countries. 
The UK-Lebanon association agreement, signed by the Minister for Trade Policy, MP Conor Burns and the Lebanese Minister of Foreign Affairs and Emigrants, Gebran Bassil, has been in place since September 2019 between the UK and Lebanon to ensure British businesses and consumers can continue to benefit from preferential trading terms post-Brexit.
The signature of the UK-Lebanon Association Agreement at the UK-Lebanon Tech Forum in London provides a framework for cooperation on and development of political, economic, social and cultural links.
The new UK-Lebanon Association Agreement provides, among other trade benefits, tariff-free trade of industrial products together with the liberalisation of trade in agricultural, agri-food and fisheries products. Trading on these preferential terms delivers significant savings, helping support British jobs and providing a positive boost for Lebanon's economy, which continues to be impacted by the Syrian crisis.
This agreement also constitutes a platform through which to achieve growth in trade between the United Kingdom and Lebanon, knowing that the total trade exchange between them amounted to 603 million pounds sterling in 2018.
This agreement provides a platform for trade between the UK and Lebanon to grow, with total trade worth £603 million in 2018.
It also provides certainty for British and Lebanese consumers and businesses to continue trading following the UK's withdrawal from the EU. The agreement sends a strong signal that Britain is committed to a close bilateral relationship with Lebanon.