Amazing Sundays at Nikki Beach Dubai are for unwinding with great food and good music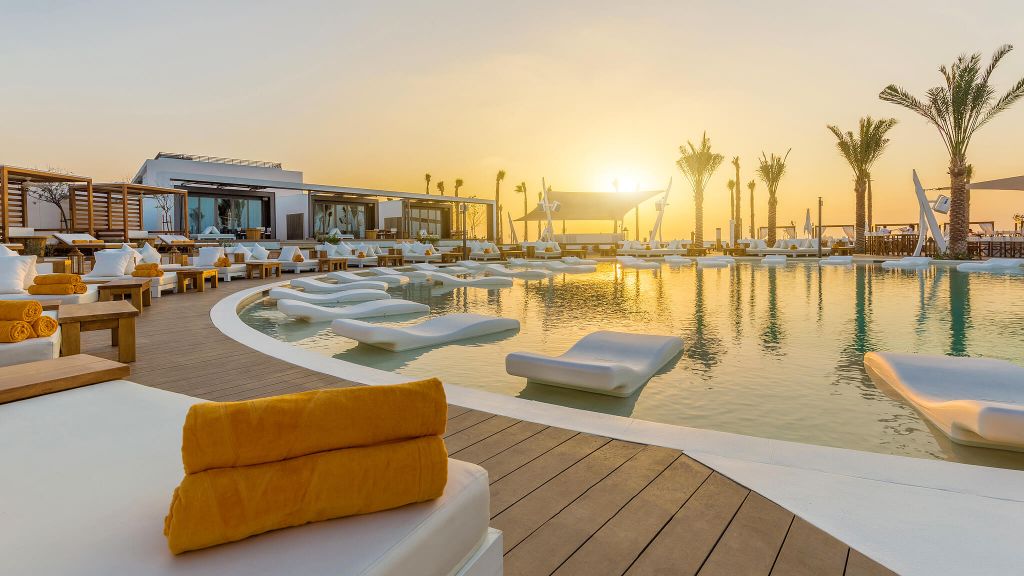 Complete with bohemian-inspired décor, lush greenery, legendary entertainment and upbeat soundtracks by resident DJs, Sundays at Nikki Beach Dubai just became amazing. Staying true to the brand's ethos, Amazing Sunday's is a cherished global brand concept, catering to Nikki Beach goers in Saint Tropez, Saint Barth, Mallorca, Costa Smeralda, Miami, and now, Dubai.
With local and international favourites, the evolving sharing-style menu transforms each week, inspired by global cuisine, and features ample seasonal dishes. A variety of appetisers, including zingy ceviche, crisp flavourful salads, and a variety of makimono sushi rolls, will set the stage for a vibrant main course featuring grilled succulent meats and fresh fish.
To round up the meal, a dessert platter with decadent chocolate delicacies, cold citrus tarts, and refreshing exotic fruits is a necessity. Throughout the day, drinks will flow freely, and the unending entertainment from resident DJ, musicians and incredible performer will have visitors celebrating life until sunset with post-brunch pool and beach access.
Amazing Sundays
Location: Nikki Beach Dubai
Date: Every Sunday
Timing: 1PM – 4PM
Brunch packages:
⦁ AED 375 per person for soft drinks
⦁ AED 550 per person for in house beverages
⦁ AED 895 per person for Champagne and premium beverages
To book: Reservations must be made in advance at reservations.dubai@nikkibeach.com or at +971 4 376 6162.
Nikki Beach Resort & Spa Dubai is a 5-star contemporary style beachfront property, featuring 132 luxurious hotel rooms, suites and private villas, multiple restaurants and lounges, 450-meter private beach, Tone Gym, Nikki Spa and an oversized hotel pool, and a beach club – Nikki Beach Dubai. This exclusive enclave combines the best of Nikki Beach's signature entertainment, dining and music elements with stunning panoramic views of the Arabian Gulf and awe-inspiring Dubai skyline. Situated on Pearl Jumeira island, the location offers convenient access to Downtown Dubai, Dubai International Airport and Financial Centre.
Spanning 52,000 square meters, Nikki Beach Resort & Spa Dubai was designed in collaboration with DSA Architects International with interiors by Gatserelia Design. The décor reflects the stylish look and feel of Nikki Beach venues around the world. Accommodations boast top-line amenities and in-room features such as a bespoke mood lighting system, MyBar and oversized bathrooms. The serene resort experience is further enhanced with beachside pampering, spa days, and water sport facilities.