Say Goodbye to The Sunday Blues with Bagatelle's Unplugged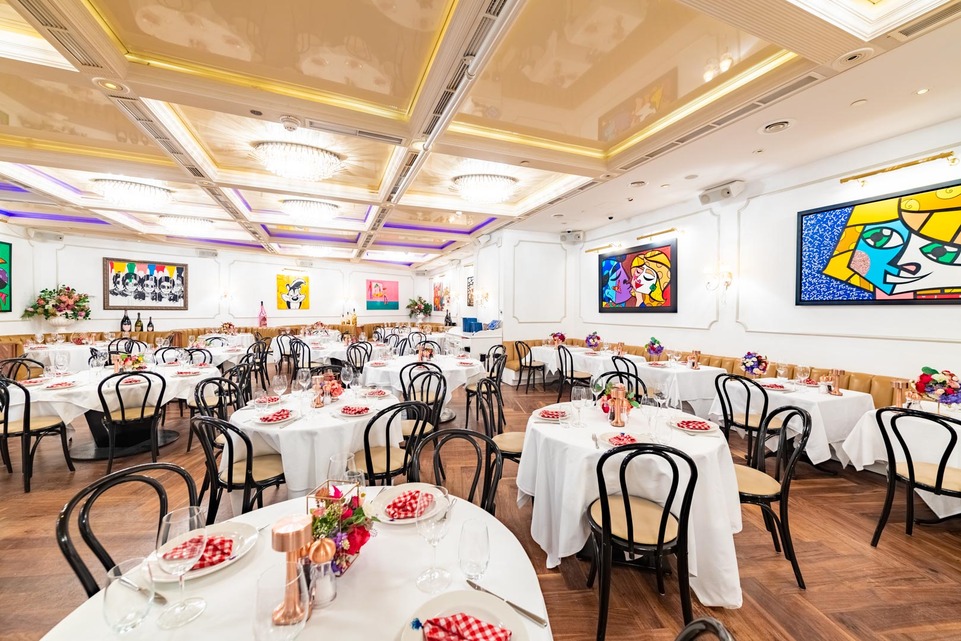 Say goodbye to the Sunday blues! The iconic French restaurant Bagatelle invites guests to end the weekend on the sweetest note with Unplugged. Enjoy stellar musical stylings courtesy of musical duo Heart & Soul as they take to the stage in the perfect atmosphere of refinement and relaxation.
Every Sunday, from 8pm till late, Unplugged promises guests the essential elements for the perfect sensory journey comprising of luxe ambience, gourmet cuisine, signature drinks and breathtaking performances.
Along with the spectacular entertainment, guests can delve into Bagatelle's new sharing style menu of signature French classics. Comprised of a selection of premium caviar, delicious starters, hearty mains with quintessential starters – perfect to share with family and friends.
To begin the epicurean affair, highlights from the menu include options such as Caviar selection by Bagatelle, followed with Sur Le Pouce options like Pizza à la truffle noire, fior di latte, truffle pizza, fior di latte, black truffle purée and La Parmigiana, mozzarella di Bufala campana DOP, Augergine Parmigiana, Parmigiano Reggiano cream. For Salades, the Salades Bagatelle, Butter-leaf lettuce, Parmesan, fines herbs, house vinaigrette, choices from Le Cru consists of Tartare de boeuf black angus, poutargye d'oeuf bio, Black Angus beef tartare, organic egg bottargo and Carpaccio de Seeriole vinaigrette à la truffle, Japanese yellowtail, red grapes, truffle vinaigrette and Pâtes include Plin au Castelmagno à la truffle de saison, Plin with Castelmagno cheese, seasonal truffle.
For the mains, diners can choose to indulge in options of La Viande options of Filet Mignon roti, tarte tatin à l'oignon doux des Cèvennes Black Angues beef tenderloin, Cènnes onion tarte tatin, beef cheek pomme douphine, sauce Bordelaise and Magret de canard roti à l'orange, sauce bigarade Voatsiperifery, Duck breast, blood orange, whipped foie gras, duck leg and chicory tartlette, Madagascan pepper sauce including Le Poisson options like Gambas grilles, fregola sarda aux courgettes et basilic, Grilled tiger prawns, courgetti and basil fregola, confit Datterino tomato shellfish bisque. Pair these delectable dishes with Pour Accompagner Vos Plats of Purée de pomme de terre au beurre noisette, Mashed potato, brown butter; Pomme frites, French fries and Fricassée de champignons sauvages, Wild Mushrooms fricassee, persillade including so many more.
Immerse into live musical performance every Sunday night, experiencing true French Flair – indulging into gourmet dishes and signature drinks in the luxe ambience of Bagatelle, a perfect end to the weekend.
Unplugged by Bagatelle Overview:
Date: Every Sunday
Time: 8.00PM till 3AM