Saudi Arabia to become destination for pharmaceutical sector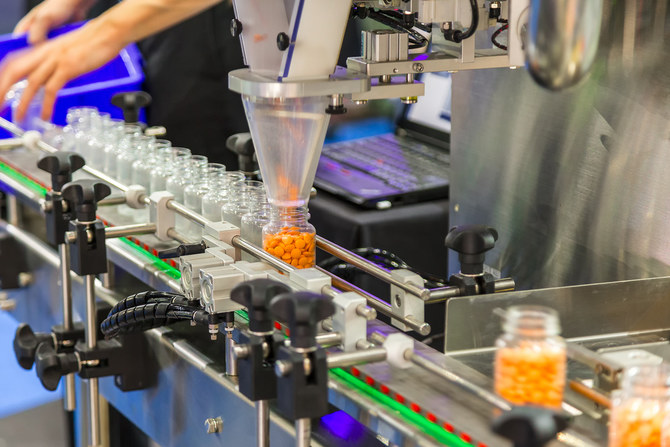 Saudi Arabia's business landscape is expected to see a surge in investments from the pharmaceutical sector, with growing demand for healthcare services and increasing fundraising activity in the industry, according to Fitch Solutions, the research arm of US-based Fitch Ratings. 
Pharmaceutical companies have shown a growing inclination toward investing in the Kingdom in recent years, attracted by the country's large and increasing population, strong healthcare infrastructure, and the government's dedicated efforts to develop the sector as part of its Vision 2030 plan.
Several multinational pharmaceutical giants such as Novartis, Pfizer, Sanofi, Merck, and GlaxoSmithKline have established a presence in Saudi Arabia through direct investment or partnerships with local companies.
In May, Jamjoom Pharma achieved one of the largest initial public offerings in the Kingdom. The company successfully raised SR1.26 billion ($340 million) by pricing its shares at SR60 each, marking the top end of the price range.
"The IPO signifies that pharmaceutical companies are willing to go public and raise capital from the stock market, reflecting growing confidence in the economy's growth potential and the investment climate in Saudi Arabia," said Fitch Solutions in its analysis of the Kingdom's growing industry.
The escalating demand for healthcare services is a significant catalyst for pharmaceutical investment in Saudi Arabia. With a population exceeding 34 million people, the Kingdom's healthcare system faces mounting pressure to cater to the needs of its residents.
"This demand is driven by factors such as an aging population, the rise of chronic diseases, and the increasing public awareness of healthcare issues," pointed out the analysis.
According to Fitch Solutions, Saudi Arabia's pharmaceutical market was valued at SR44 billion in 2022 and is expected to reach SR56.6 billion in 2027 with a compound annual growth rate of 5.2 percent.
The government has also implemented regulatory reforms to encourage investment and support the development of the local pharmaceutical industry.
Besides the domestic market, Saudi Arabia's strategic location and strong logistics infrastructure make it an attractive base for pharmaceutical companies looking to expand their presence in the wider region.
"Many companies have established regional headquarters or distribution centers in the country, using it as a hub to serve other markets in the Middle East and North Africa region," added Fitch Solutions.