Qatar Infrastructure, Construction & Real Estate Report – January 2019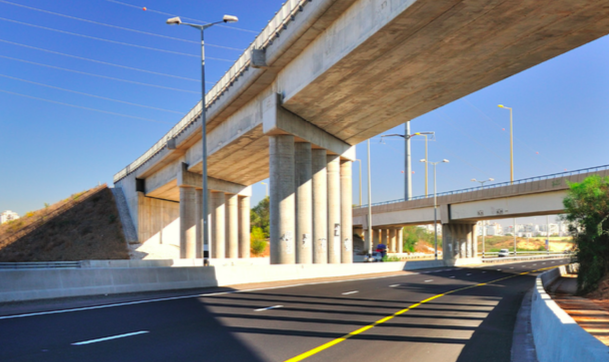 EXECUTIVE SUMMARY
As one of the fastest growing economies in the world, Qatar has experienced rapid development across all industries, thanks to the huge revenues generated by the country's oil and gas exports. Qatar's infrastructure, construction and real estate industry has been no different, benefiting from increased demand across all segments from residential and office space to public transport and hydrocarbon developments. A growing interest in the country from foreign investors hoping to ride the wave of economic development that has seen Qatar achieve the world's highest per capita GDP has meant that the country has had to develop quickly to accommodate the influx of business tourists and new residents. Real estate developers and companies working in the construction industry have managed to capitalise on this growing real and speculative demand, rapidly planning and constructing new units. While oversupply is a growing concern in certain segments, Qatar's stable and continuous economic growth as well as its successful bid for the FIFA World Cup 2022 means that prospects for expansion in the infrastructure, construction and real estate sector remain high.
Qatar has announced plans to spend US$ 5.94 bn on infrastructure and development projects during 2018, includ- ing expressways and local roads projects besides sewage treatment plants and assets projects. Ashghal, Qatar's public works authority, will implement 19 infrastructure projects in 12 areas of the country. In 2018, Ashghal will complete expressway projects worth QAR 11.08 bn, infrastructure and local roads projects worth QAR 8.88 bn and sewage treatment projects valued at QAR 1.84 billion. In addition, 90% of World Cup-related projects are slated for completion this year.
Growth in the Qatari economy slumped to an eight-year low in the second quarter of 2017, according to official figures that highlighted the impact of the economic blockade that began in June. The economy grew just 0.6% year-on-year in the three months to June, following a 2.5% expansion in the previous period. It was the lowest rate since 2009 global crisis. The main driver was a 2.7% slump in the mining and quarrying as a result of a cut in output in December 2016 and disruption transport links thanks to sanctions. Non-oil growth eased 3.9% from 4.9% in the first quarter. Construction slowed to 15.3% from 15.7%, as did financial and insurance activities (4.8% from 10.1%), while it was flat for manufacturing at minus 1.4%. In October 2017 the International Monetary Fund used its biannual world economic outlook to cut its forecasts for GDP growth in the period through to through to 2020. The fund now expects Qatar to grow by 2.5% in 2017 rather than the 3.4% envisaged in its last report in April before the embargo took hold.
While Qatar benefits from a favourable business environment, vast natural resources, and a clear government vision for growth backed by strong levels of spending, all of which have contributed to rapid growth in the domestic infrastructure, construction and real estate sectors, some aspects of Qatar's current commercial environment pose important challenges to continued growth in the infrastructure and construction sector. These challenges include a difficult business environment, government corruption and issues related to sector oversupply and employment. In addition, the ongoing economic and political boycott of Qatar by its GCC neighbours has contributed to significant challenges, although Qatar has so far shown itself resilient in the face of these obstacles.
A total of US$ 4.3 tr is expected to be spent on construction in the MENA region over the next decade, representing growth of 80% to 2020. Experts anticipate a particular emphasis on the development of affordable housing. Follow- ing the global financial crisis and the Arab Spring, the market suffered throughout most of the region. US$ 1.6 tr worth of projects were cancelled around the region between 2009-2014, and US$ 23 bn worth of North African projects had been put on hold, including many in Libya, as of late 2015. Despite these initial setbacks, the infrastructure and construction sectors are poised for growth in the coming years.