UK set up secret group of top officials to enable UAE investment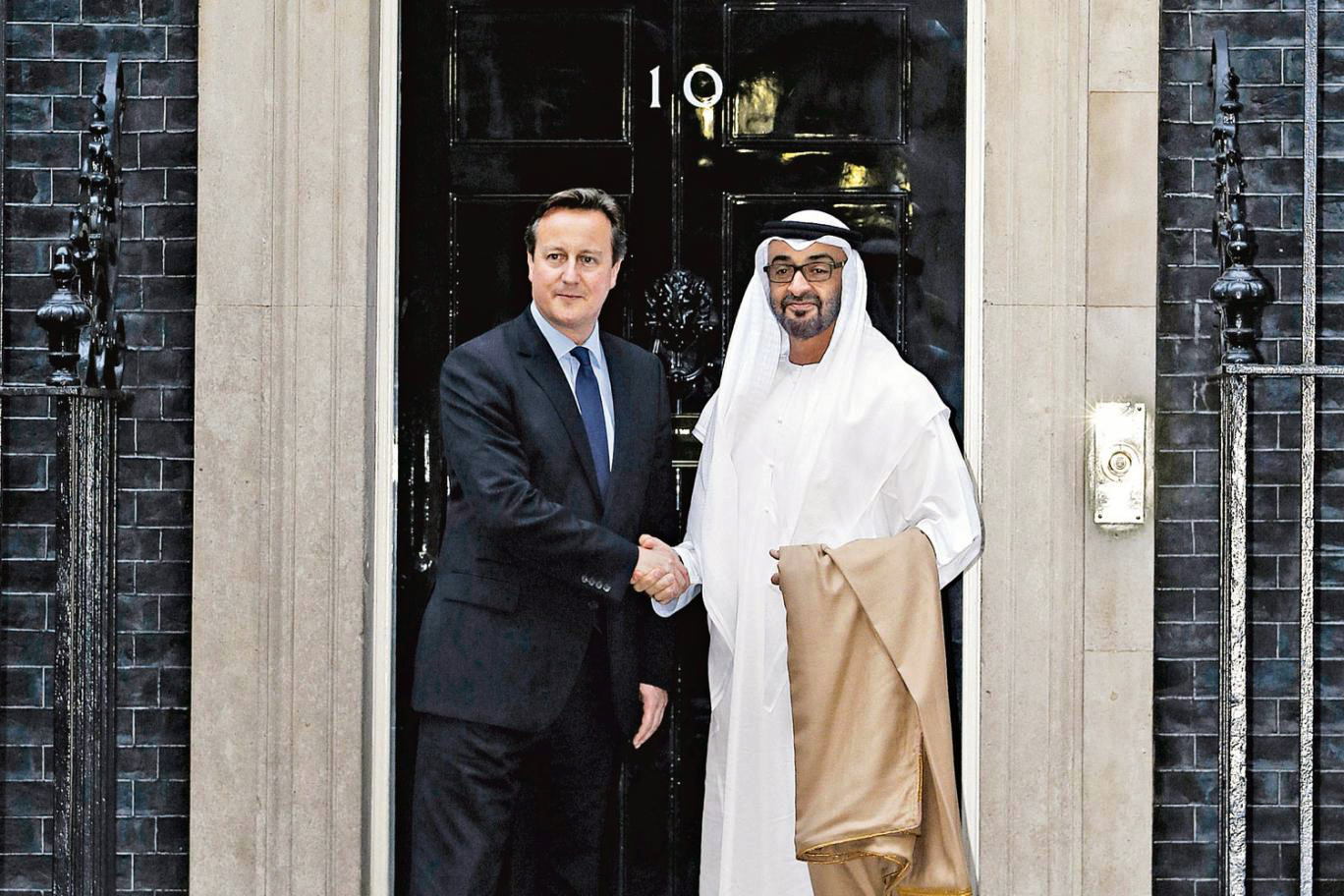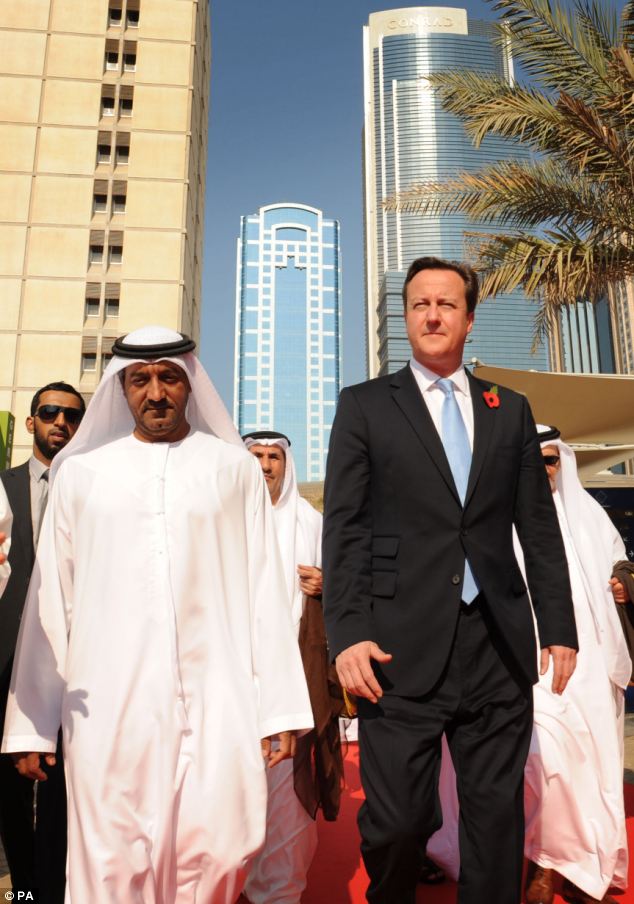 UK set up secret group of top officials to enable UAE investment
Project Falcon included tactics such as involving Tony Blair as a lobbyist for the United Arab Emirates in 2013
Ministers set up a secret Whitehall unit that gave the United Arab Emiratesprivileged access to Britain's political elite, prime land deals and world-famous institutions in academia and the NHS, the Guardian can reveal.
The 10-person team of top officials, codenamed Project Falcon, was put together in the summer of 2013 for the UAE, a federation of seven absolute monarchies dominated by oil-rich Abu Dhabi, to try to ensure the gulf state would spend its money in Britain.
Falcon was created to deal with non-defence investments. It was overseen by the Tory Treasury minister Paul Deighton and run by a director general in the civil service, Michael Boyd. Its dealings were never made public. However, after extensive freedom of information requests and speaking to key sources in Whitehall and business, the Guardian has established for the first time that:
Falcon officials and Lord Deighton produced a "beauty parade" of projects to be proffered to the crown prince's investment fund in an extraordinary secret meeting in July 2013 with Tony Blair, who acted as a lobbyist in London.
Whitehall intervened when one of London's top universities provoked a "crisis" by questioning a £60m donation from the emirates.
Manchester council kept details secret of how public land was transferred to a company controlled by an offshore vehicle owned by the crown prince's brother.
The Guardian has previously revealed that the UAE threatened to block billion-pound arms deals with the UK, stop inward investment and cut intelligence cooperation if David Cameron did not act against the Muslim Brotherhood after it took power in Egypt. In return, Cameron was to be offered lucrative arms and oil deals for British businesses.
At the time of the meetings in 2013, Blair was the Middle East peace envoy and acting for the UAE. Over nine months the Guardian's freedom of information requests were blocked by government, with officials claiming it would "prejudice commercial interests … and international relations between the UK and any other state".
When emailed detailed notes of the meeting, the Treasury admitted on 26 March 2015 that Blair had met ministers – and acknowledged that there had been a series of "secret" meetings with the $70bn Mubadala investment fund run by the UAE. In an email to the Guardian, the Treasury said Deighton had four previously unrecorded meetings with Mubadala – three in July 2013 including the one with Blair, and another in September.
"Lord Deighton met with Tony Blair Associates once in July 2013 to discuss inward investment. He met twice with Mubadala in July 2013 for the same reason. Due to an administrative error a number of meetings during that period, many of which are unrelated, were not recorded in the normal transparency return. This has now been corrected."
A spokesperson for Tony Blair's office said they had no comment to make.
Present at the July 2013 meeting with Blair was Martyn Warr, a director of UK Trade and Investment who used to be a former counter-terrorism official at the Foreign Office. He was seconded to Project Falcon and acted as Whitehall troubleshooter for the UAE.
Warr was also instrumental in getting the UAE to donate £60m to the world-famous Great Ormond Street hospital in July 2014. The gift was from Sheikha Fatima bint Mubarak, mother of the crown prince.
According to the hospital press release, the sheikha had gifted the money to "improve the health of future generations" and it is said the sum will be used towards the building of a new centre dedicated to the research and treatment of rare genetic diseases such as heart or respiratory conditions.
However, just before the announcement, the gifts acceptance committee of University College London, which oversees research with Great Ormond Street, raised concerns over whether the cash should be taken. Human rights groups say there are credible allegations that UAE security forces had arbitrarily detained and tortured dissidents.
In an email sent to a person whose name was redacted, Warr acknowledged there was a "hiccup". Warr wanted UCL to withdraw its objections, then Falcon could "make an immediate impact with the Emiratis … I do not envisage involving Lord Deighton at this stage unless it has already reached crisis point". "
Abu Dhabi's gift has now been accepted by both UCL and Great Ormond Street.