Guinness World Records names N Sethia Foundation's Egoist teapot the world's most valuable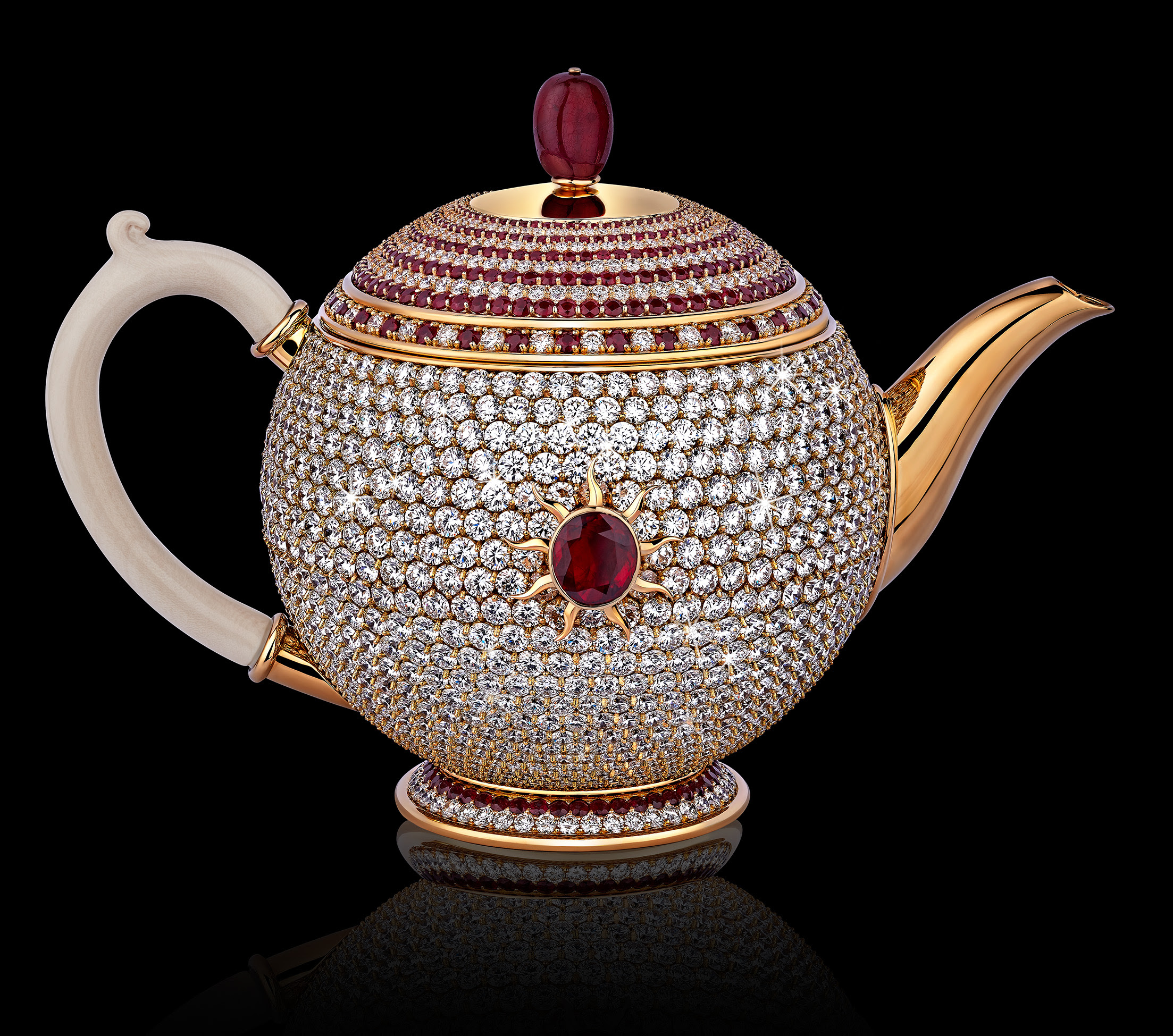 The N Sethia Foundation, with kind sponsorship by Newby Teas of London, has announced that Guinness World Records has named the 'Egoist' teapot, designed by Mr Nirmal Sethia, as the world's most valuable.

Manufactured by a master Milanese jeweler, the glittering Egoist teapot features brilliant cut diamonds across its surface, with a super fine quality ruby in the centre. A natural ruby bead stands on the teapot cover, surrounded by lines of rubies.

Committed philanthropist and founder of Newby Teas and the N Sethia Foundation Mr Nirmal Sethia, said:

"I designed the Egoist teapot to raise awareness globally of the historic and cultural importance of tea, a magical refreshment that has lasted over a millennium and has is a part of the fabric of civilisations from the Tang Dynasty to the modern era.

"This teapot is a tribute to tea provenance and stands in testament to this most ancient, culturally-important and beautiful of drinks. It will take pride of place in the Chitra Collection, the world's largest private collection of tea accessories, and, it is hoped, will help understanding, globally, of the art, heritage and historical and contemporary importance of tea."

Ownership of the Egoist will now pass to the N Sethia Foundation, which helps fund, among other charitable concerns, the Chitra Sethia Centre for Robotics and Minimal Access Surgery and the Chitra Sethia Autism Centre in Cambridge.

Sethia continued:

"I am honoured that my contribution to tea heritage has been recognised by Guinness World Records."

Valued up to $3 million, the Egoist teapot was awarded its Guinness World Records™ title at the official record event on 6th September 2016 at Mosimann's private dining club in Belgravia Square, London, the site of the oldest jewellery house in the world.