The Business Woman Joelle Mardenian :A success Story From London To Worldwide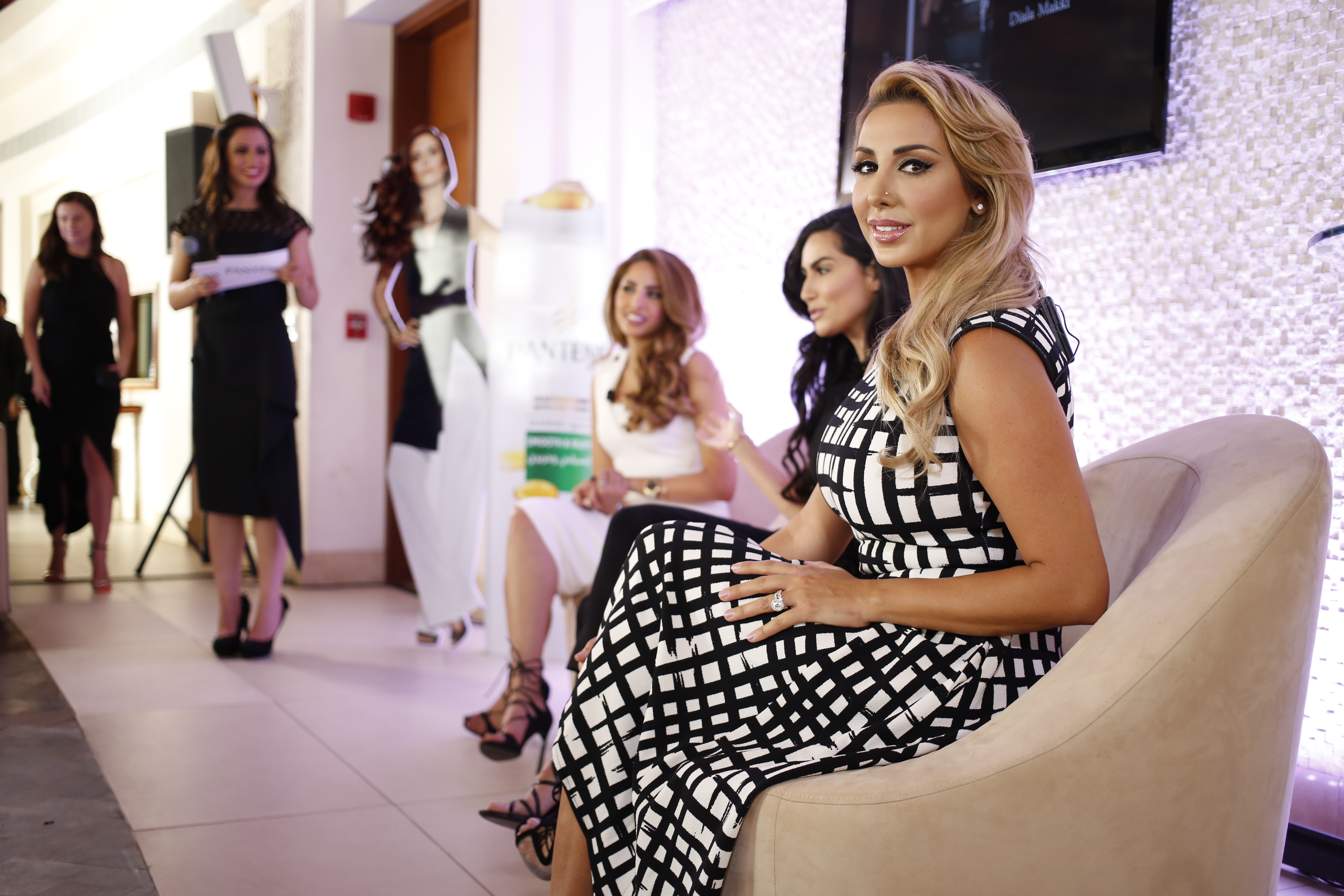 Everyone has heard of the talented Joelle Mardinian; beauty expert, TV presenter, entrepreneur and brand ambassador of many international products. She knew how to build a name for herself and portray her own style in the world of fashion and beauty, she also managed to receive multiple awards and was named as one of the most successful and influential Arab businesswomen.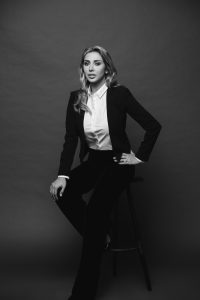 How did Joelle begin everything to establish her own Beauty Empire?
My career actually began in London as a Beauty expert, and based on my experience in cosmetic, I got selected by MBC channel for presenting a programme specilised in beauty called 'frankly more beautiful' and then we changed the name to 'With Joelle, More Beautiful' a programme which I sought by to change the overall appearance of the participants through taking care of them and give them beauty advice to look more beautiful and  from this idea I got another idea of opening a beauty salon and after we got wider to have nine branches in and out the country.
And about Joelle cosmetics Paris for hair and skin care, I felt the importance of providing products that I can trust and guarantee the contents and components to my customers that suit all hair and skin types for all seasons, such as 'Snow White' for skin whitening, 'Sun Protect' for protection during summer, and 'The Group of Five Cosmetics' for skin protection.
As for 'Joelle Clinica' the idea came through presenting a programme in My 'Maison De Joelle' salon, I was running radical changes to the participants from teeth and slimming to surgical operations through contracts with hospitals and doctors, later on a lot of my customers came seeking my advice regarding doctors and hospitals so I established my own clinic with the best doctors under one roof.
How do you supervise the daily work and how do you choose your team?
I work for long hours and all I have worked for and working on for the same goal. As for the team, I always search for special creative people and fully aware of what I need to widen Joelle Group and to be honest my team is like a second family to me so I spend most of my time with them and we share the good and the bad.
Why did you choose 'Faces' to cooperate with and what the result of this cooperation?
Faces in a shop featuring a lot of brands and brings the best, so I wanted my products 'Joelle Paris' on its shelves, because Faces is the place that all women trust in its selections and offers the unique of cosmetics. And the result of the cooperation between us an impressive success, especially through supporting all of my campaigns of 'Sun Protect' in Gulf countries. I believe that this is most appropriate option for me so far.
What is the importance of digital strategy for businessmen /businesswomen nowadays? What are your plans in this field?
Certainly it plays a big role, especially in the success and emergence if their business no matter how different and varied. We are in a time that we can't ignore this strategy that deliver our message, goals, and mission at lightning speed to the public communities. For example, when someone want to announce that he/she has launched a new collection of Watches or any product, he/she must wait for months to get his products published and distribute, as for now everything changed, if you want to publish something in the same day it will go viral through the social media and magazines.
Our plan is to keep relying on the digital strategy in all our work in Joelle Group to facilitate and accelerate our productivity.
How can the unstable economy situation affect your work?
In fact it does not because my business is not established in one place rather than several places around the world and in different direction related to the woman's beauty.
And I believe the subject of beauty is general that any woman can't live without, and can be supplied in the simplest solutions and methods nowadays.
As for the products of 'Joelle Paris' are available in prices for everyone, and the same applied for 'Maison De Joelle' branches.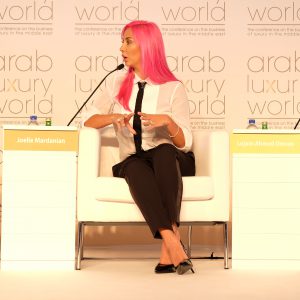 What are your expansion plans in the coming years?
Certainly there is always constant dream for expansion and access to all Arab Countries, you could hear in the future about opening the tenth branch of our Salon outside the UAE, and introducing new cosmetic products from 'Joelle Paris'.
You won number of awards including the Woman of the Year, and you have been selected among the most powerful Arab women, what this means to you?
It means a lot to me and explain exactly what I am looking for which is 'the love of people'. I am so proud to be the first awarded and that confirm how people put their faith in my ability and being the source of inspiration to a lot in the Eastern and Western Societies, and that will give me strength to continue my journey and dream, in my opinion the success is not financially rather than the love of people.
What would be your advice to the women wish to pursue your approach in business world based on beauty in light of the large competition in the market?
My advice is for anyone has the ambition or dream to chase it, who believes in his/her abilities is not afraid of competition. Each person is different from the other in regard to his way of expressing himself/herself and managing the projects to reach the customers, just as fashion designers, each has his/her own way in knitting and designing.