THE BAMFORD STORE AT MAYFAIR OFFERS VISITORS A QUIET HAVEN AWAY FROM BUSY CITY LIFE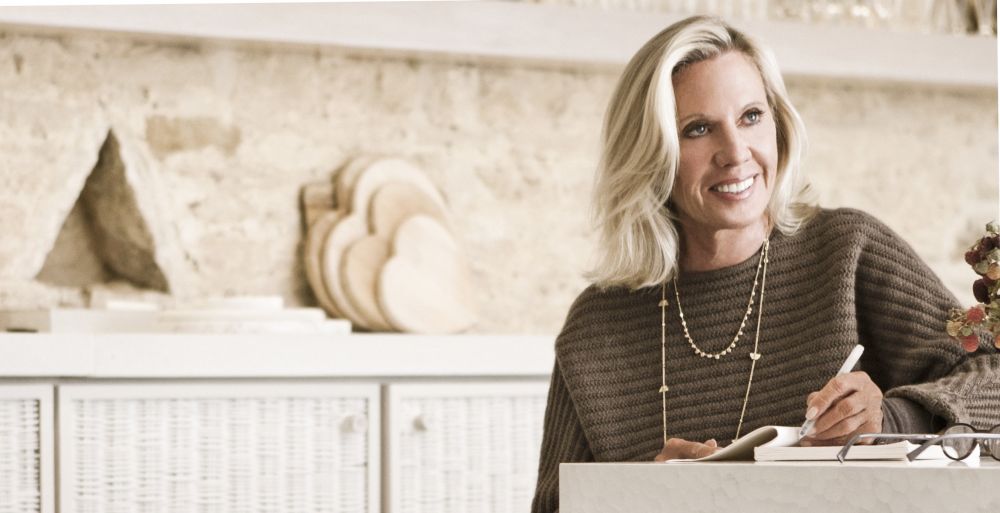 "AT BAMFORD WE ALWAYS TAKE INSPIRATION FROM NATURE. MY HOPE IS THAT THE STORE IS A PEACEFUL OASIS OF NEAUTRAL COLOURS. IT IS HOME TO OUR COLLECTIONS OF CLOTHING, ACCESSORIES, BODY AND SKINCARE.
I FELL IN LOVE WITH OUR SHOP WHEN I SAW IT – THE ORNATE NINETEENTH CENTURY RED BRICK AND THE BEAUTIFULLY ORNATE WINDOWS WHICH FLOOD THE SPACE WITH LIGHT. AT THE FRONT OF THE STORE ARE OUR NATURAL AND ORGANIC BATH AND BODY PRODUCTS TOGETHER WITH A NEW RANGE OF BEAUTIFUL SKINCARE ALL DEVELOPED BY THE BAMFORD HAYBARN SPA AT DAYLESFORD IN THE COSTWOLDS. THE BACK OF THE SHOP IS WARM, COSY AND PEACFUL – PERFECT FOR FRIENDS TO
MEET AND TRY ON THE COLLECTION."
CAROLE BAMFORD
ORGANIC BATH, BODY & SKINCARE
THE FRONT OF THE STORE IS HOME TO BAMFORD'S AWARD WINNING BATH, BODY AND SKINCARE RANGES. DEVELOPED FOR USE BY THERAPISTS AT THE BAMFORD HAYBARN SPA IN THE COTSWOLDS THESE NATURAL PRODUCTS HAVE BECOME A FIRM FAVOURITES AT THE CONNAUGHT AND CLARIDGES HOTEL.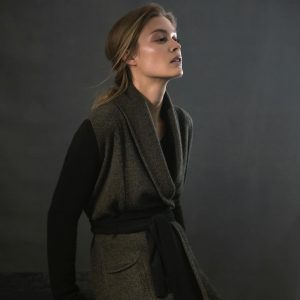 NATURE AND NURTURE
THE STORY OF OUR COLLECTION:
EARLY MORNING IN THE COUNTRY WITH THE MIST LIFTING. A SHEEN OF DEW LEFT ON LEAVES. HIGH UP, AS THE CLOUD BREAKS, A SMATTERING OF SNOW GLISTENS.
TRADITIONAL TAILORING, PINSTRIPES AND BRUSHED WOOL CONTRAST WITH THE UTTERLY FEMININE. THE LIGHTEST CASHMERE MIXED WITH HAND-KNITS. FABRICS LEFT WITH RAW EDGES CONTRAST WITH DELICATE PRINT, VELVET AND BEADS. TIMELESS TECHNIQUES SUCH AS SMOCKING BECOME NEW DETAILS FOR COLLARS AND CUFFS.
EASY DRESSES ALLOW A SEAMLESS TRANSITION FROM DAY TO EVENING. TOUCHES OF SILK AND FINE CASHMERE TO BE DRESSED UP OR DOWN. A COLOUR PALETTE OF SMOKEY GREY AND LAYERS OF GREEN FROM SOFT SAGE TO DARK FOREST. TOUCHES OF HEATHER ADD WARMTH.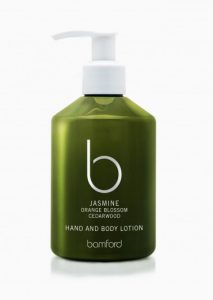 62 SOUTH AUDLEY STREET
LONDON W1K 2QN
020 7499 7994