The Lanesborough Club & Spa – A home away from home in the heart of London.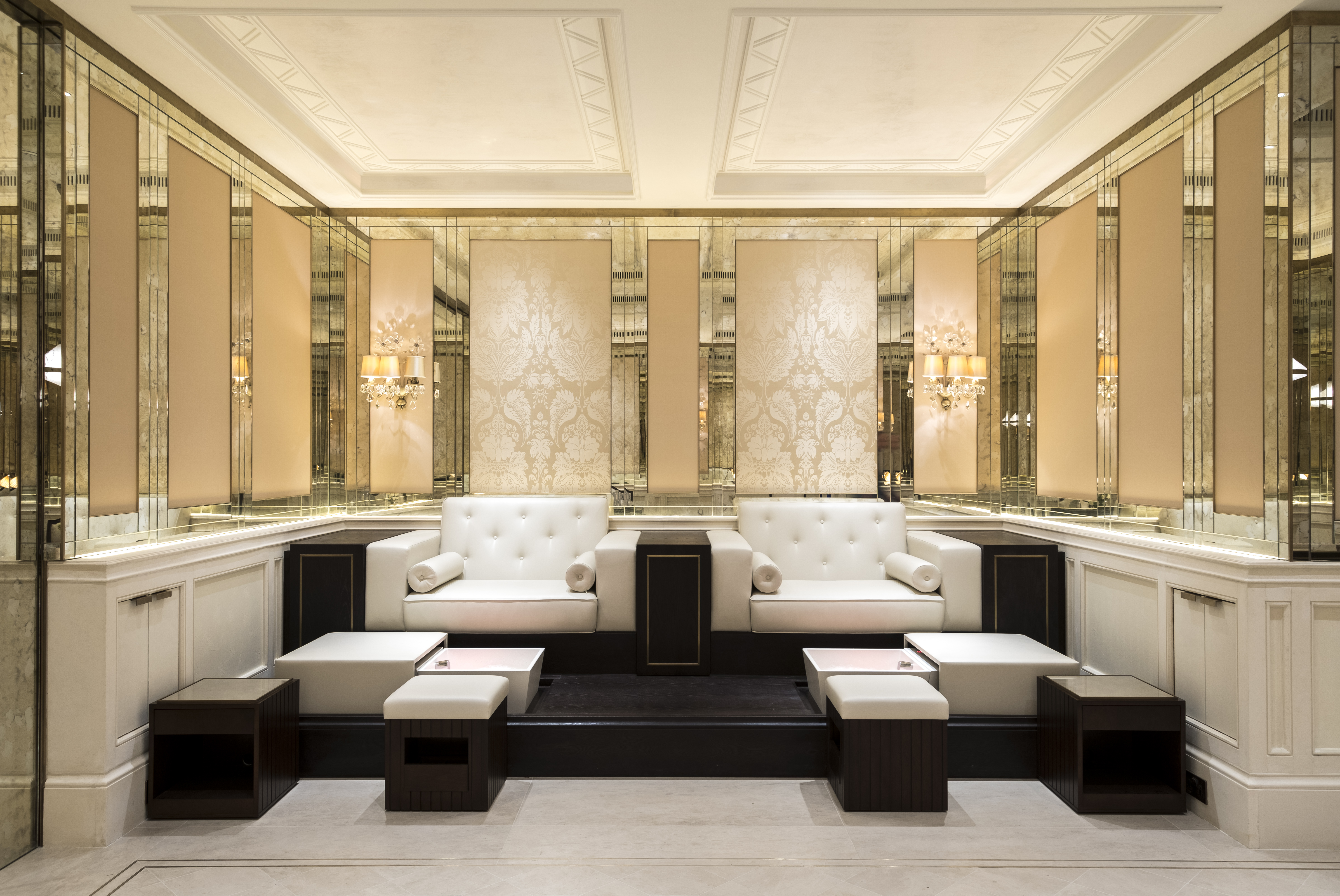 By Reem Ayoubi
The Lanesborough Club & Spa is one of the most exclusive health and fitness clubs and spas in London. Part of the world-class Lanesborough Hotel, a member of the Oetker Collection, this luxury private members' club opened its doors in March 2017 after a major multi-million pound refurbishment.
Located between Knightsbridge and Mayfair, the Lanesborough Club & Spa covers an area of 18,000 square feet. Its new state-of-the-art facilities include saunas and steam rooms separate for men and women, a hydrotherapy pool, four single treatment rooms, a double treatment room with Rasul and double shower, a manicure & pedicure area, a well-equipped fitness floor where both group activities and PT sessions take place and a restaurant with a private dining area.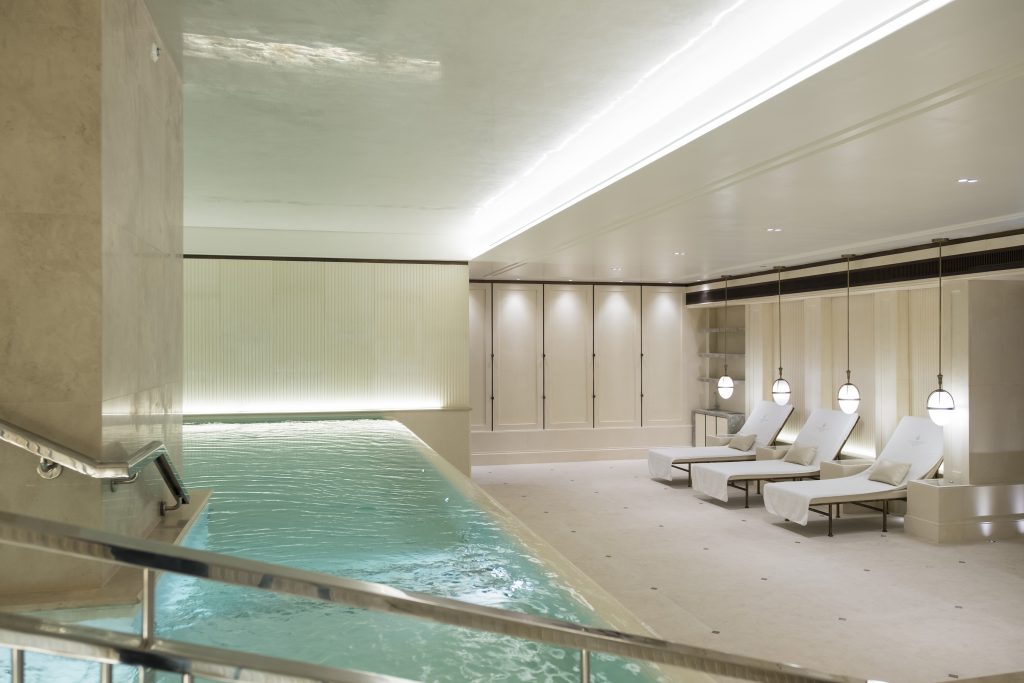 Of its interiors, no detail was left untouched. The harmonious blend of fine silk wallpaper, warm carpets, gleaming marbles, cosy wood and soft leather create a perfect synthesis of elegance and personality, an environment that transmits the same sense of warmth and comfort we feel in our homes.
'The Lanesborough Club & Spa is a home away from home', says General Manager Benjamin Evans. 'Normally when you go to the spa, the environment looks very slick and polished. However, here the interiors are made with different materials. You feel it is a place where you can sit, relax and get away from everything.'
But what makes the experience at The Lanesborough Club & Spa unique is their impeccable service, which always exceeds their customers' expectations. 'When people come here' – says Benjamin Evans – 'we want to make sure they receive the best possible treatment. All the staff know the members by name and know their habits, too, and we also try to anticipate their needs.'
It is very important for members to leave every small worry behind during a treatment or a fitness session. For this reason, the Lanesborough Club & Spa can pride itself for being one of the few luxury clubs that have developed the concept of the spa butler, a half-concierge half-personal assistant who will look after guests from the moment they arrive until they leave.
Members also have exclusive access to a special room, informally called the Butterfly Room, with complimentary refreshments and snacks available all day.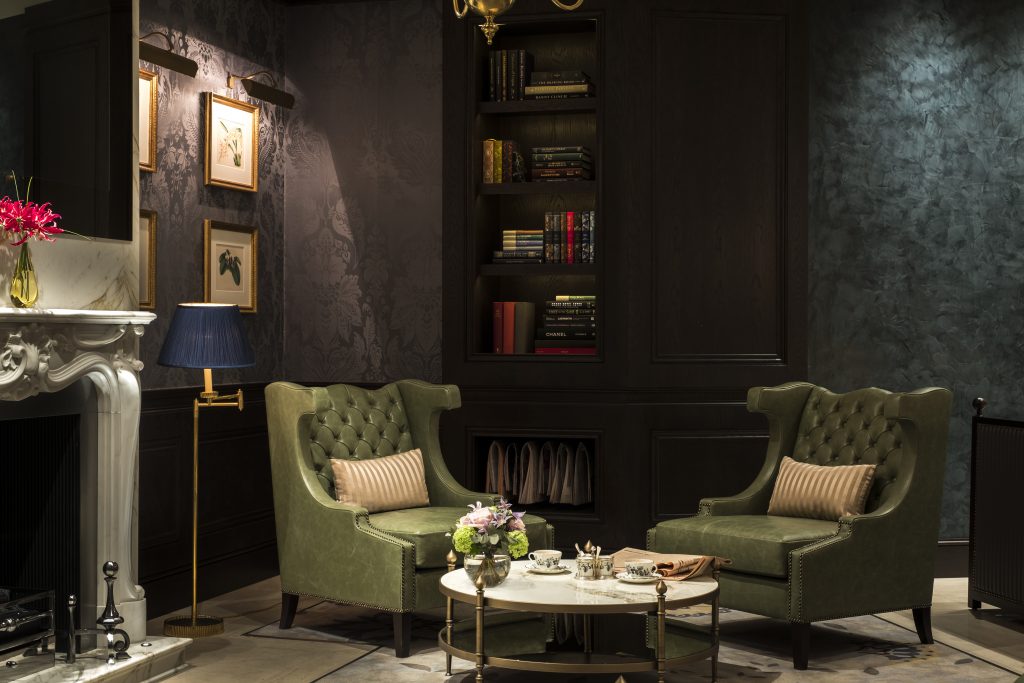 At the Spa, members and guests can enjoy a wide array of treatments, such as facials, massages, body wraps, salt and mud treatments, manicure, pedicure and grooming. The products used belong to two of the world's best brands in the field of skincare: ila and La Prairie.
The ila range follow a spiritual holistic approach, focusing on both mind and spirit, and it has also developed an exclusive line dedicated to the Lanesborough Club & Spa and its high-end members and guests. La Prairie, on the other hand, is the ideal choice for those who prefer a result-driven approach. With unique ingredients such as white caviar, gold and platinum, La Prairie offers the best of Swiss skin care science.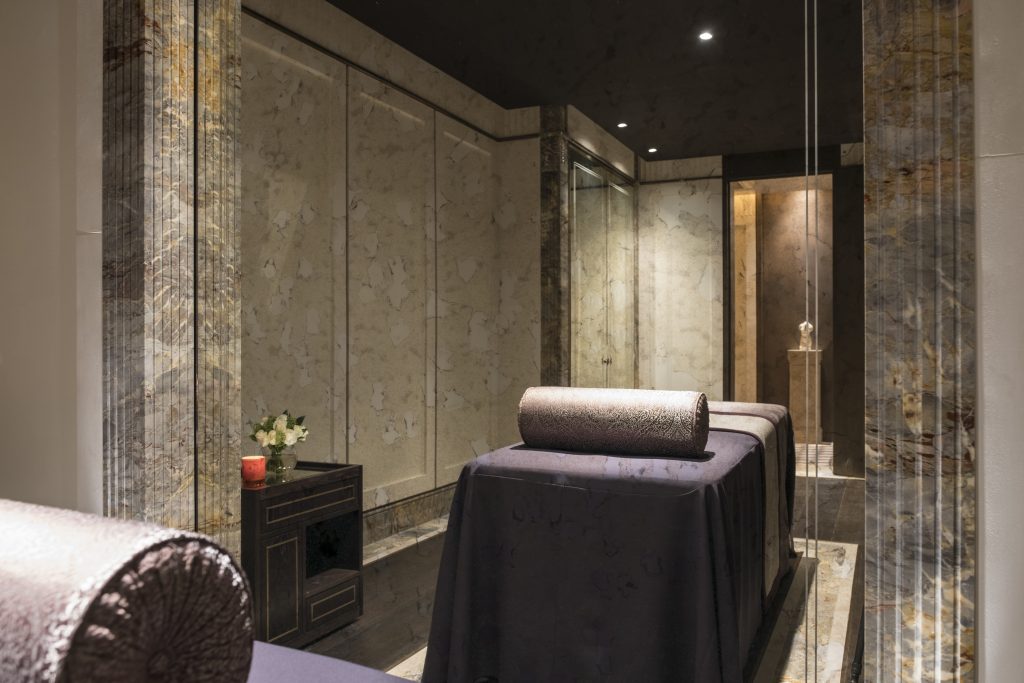 The Lanesborough Club and Spa has also handpicked a group of highly qualified practitioners to work in the spa; they include a chiropractor (Matt Rabin), an osteopath (Garry Trainer) and a physiotherapist (Danny Murphy).
The personal trainers working in the Club's gym are fully certified coaches from Bodyism, James Duigan's Notting Hill-based premium fitness centre where famous sport and showbiz personalities train. They are constantly up to date with the latest fitness and wellness innovations and each of them is specialised in a different field. Members will be followed by the whole team of fitness professionals and will also be offered a special full body assessment, Bodyism's Body Oracle, to find the most suitable type of training for them. At the end of a sport session, members will be treated to a healthy – yet delicious meal cooked by Michelin-starred Chef Florian Favario following the Clean & Lean guidelines set by James Duigan's Bodyism.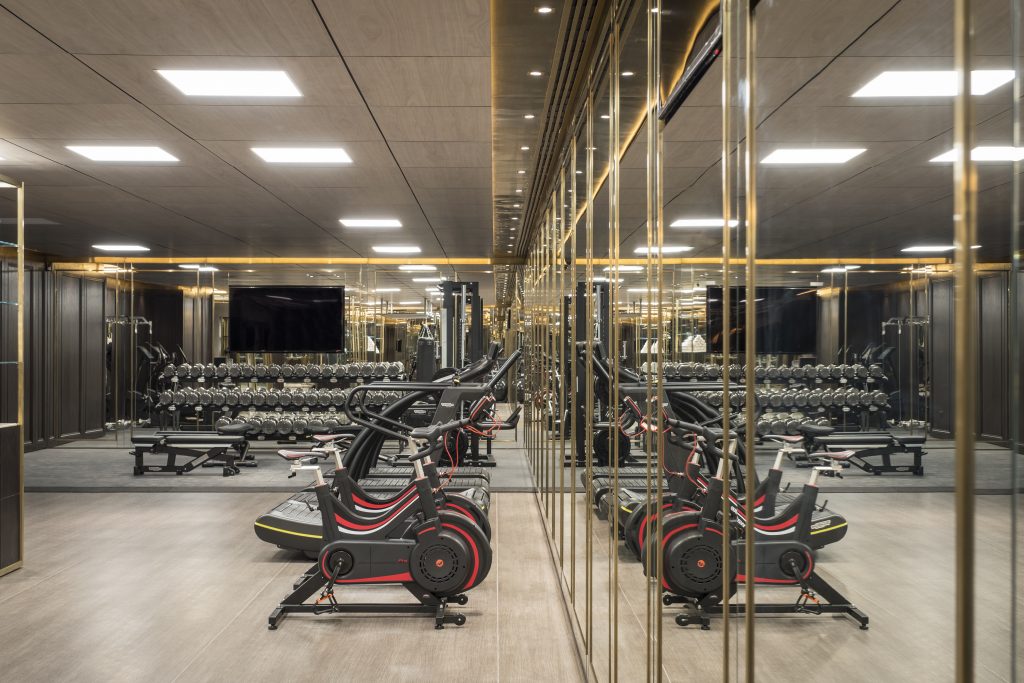 The Lanesborough Club & Spa offers two membership packages: full Individual Membership, which grants unlimited access to the Club & Spa, and Overseas Membership, which includes the use of facilities for a maximum of forty days per year. Non-members have the possibility to buy day passes for the Spa's exclusive treatments.
Membership benefits include one free spa treatment, ten complimentary guest passes and discounts on treatments, laundry, dry cleaning, valet parking and meals at Céleste, the Lanesborough hotel's Michelin-starred Restaurant. Members can also attend special events organised exclusively for them, and they will soon have the chance to join overseas health retreats in other hotels of the Oetker Collection.
There is no place like home, but there are places where feeling homesick is impossible. The Lanesborough Club & Spa is the best choice for those who look to combine a luxury health and club experience with the peacefulness and comfort that only home can give.