Italy: opening the doors to Middle Eastern shoppers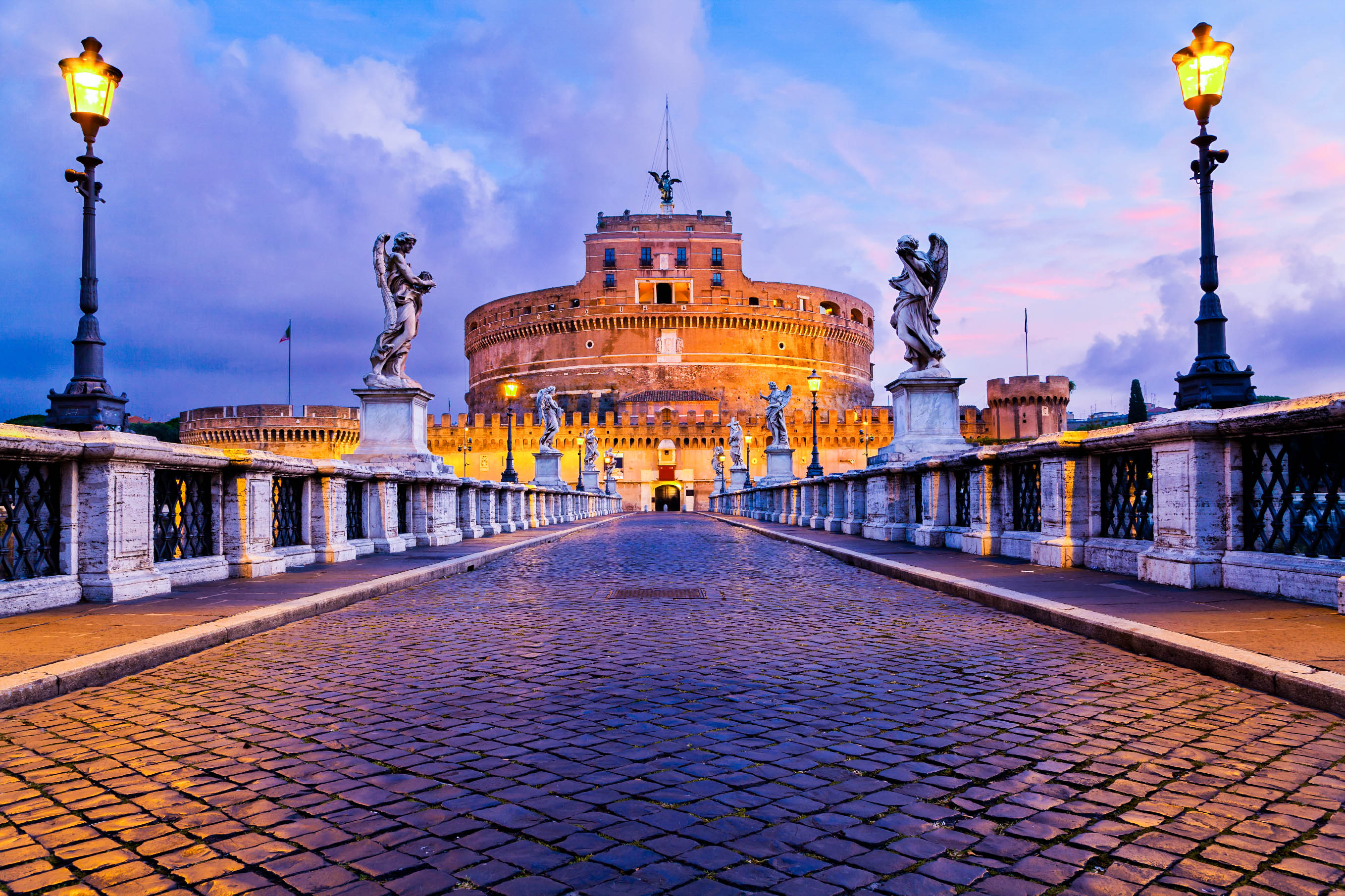 By Francesco Lo Bello
Italy has always been one of the world's top tourist destinations. Whether you want to relax in one of its fine sand beaches, explore its centuries-old rich cultural heritage or indulge in a weekend of relentless shopping frenzy, Italy has it all.
It is almost impossible to imagine the squares of any major Italian city without any tourist enjoying the country's lively atmosphere and nice weather whilst sipping a cup of espresso, the country's most consumed drink.
Italy attracts millions of tourists every year (around 50 million international visitors in 2016) and the number of visitors from Middle Eastern countries has lately been on the rise. For this reason, many Middle Eastern airlines have started to fly to Italian airports other than Milan and Rome. Emirates and Qatar Airways, for instance, now offer flights to Bologna, Venice and Pisa, while Turkish Airlines flies to an even wider range of destinations via Istanbul. From London, Italy is reached by both national carriers (British Airways and Alitalia) and low-cost companies (such as Easyjet and Ryanair).
To take care of its new clientele, many big cities in Italy have recently started to offer tailored services which suit the tastes and needs of Middle Eastern visitors. Some hotels have even begun to develop the concept of 'Muslim-friendly' services, by providing prayer mats, signs indicating the direction of the Qibla or the option of female housekeeping. In addition to that, more and more restaurants now serve halal food.
If you are planning a shopping escape to Italy, these are the four main cities you should add to your itinerary.
MILAN
For all those who love fashion, Milan is without a doubt the best choice. In the city's iconic Via Montenapoleone, it is possible to find all the best Italian and international luxury brands, such as Armani, Versace, Gucci, and many others. Some boutiques might even offer to show their collections in the comfort of your hotel room. After a long day of shopping, Pasticceria Marchesi (they have a branch in Via Montenapoleone) is the ideal place to indulge in some handmade sweets accompanied by a nice cup of coffee. Their marron glacés are an authentic delicacy and the ideal treat for a cold autumn day.
Milan offers a wide range of accommodation solutions for every taste, especially near the shopping district, which is close to its majestic Cathedral, the Galleria Vittorio Emanuele – a famous and beautifully decorated shopping arcade – and the Sforza Castle. The Park Hyatt Milano, the TownHouse Galleria, the Four Seasons Hotel and the Mandarin Oriental are some of the best hotel options for a shopping getaway in one of the world's fashion capitals.
Milan is served by three international airports: Linate, Malpensa and Orio al Serio.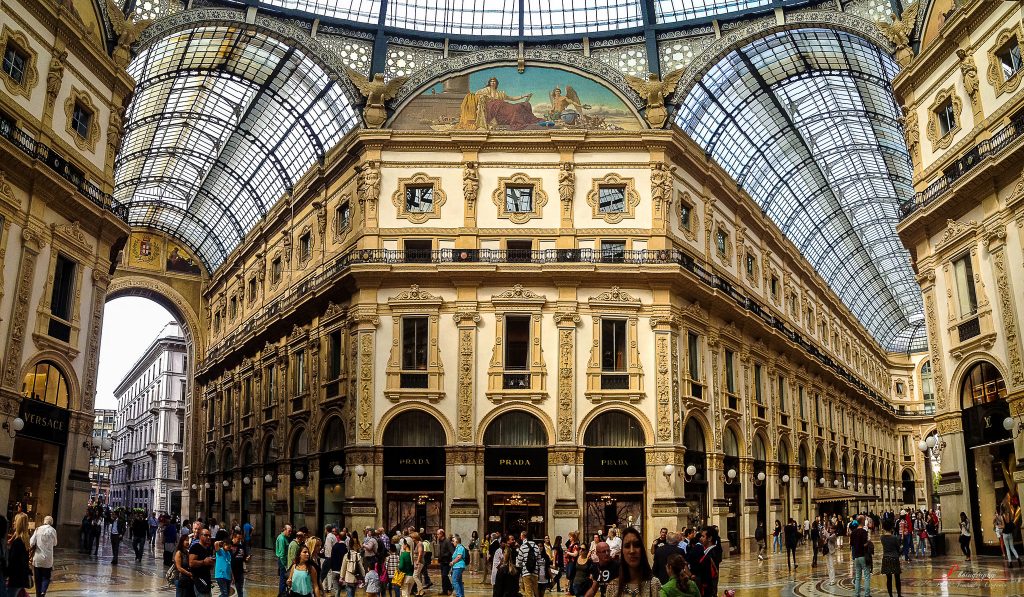 ROME
Rome is another important destination for all those who love shopping but also want to enjoy the beautiful scenery of what Italians call "the eternal city". In fact, visiting Rome is like visiting an open-air museum and its stunning beauties range from the Roman Colosseum and Imperial Forum to the monumental architecture of St. Peter's Square and its papal Basilica.
Rome, too, has its own shopping districts, the most important of which is the Tridente (the trident), a complex of three roads (Via di Ripetta, Via del Corso and Via del Babuino) which depart from Piazza del Popolo. In the same area lies another street famous for its upscale boutiques with both Italian and international fashion brands – Via dei Condotti, at the end of which, it is possible to admire Piazza di Spagna and its renowned Spanish Steps. And after a long shopping marathon, what better place than Piazza del Popolo to live the authentic Italian cafe experience?
It is very easy to find a hotel that suits your tastes and needs in Rome. The Tridente, in fact, is full of luxury international chains and boutique hotels, such as the Grand Hotel Plaza, Margutta 19, the Majestic Roma and the Grand Hotel via Veneto.
Rome can be reached through its two international airports: Leonardo Da Vinci (Fiumicino) and Ciampino.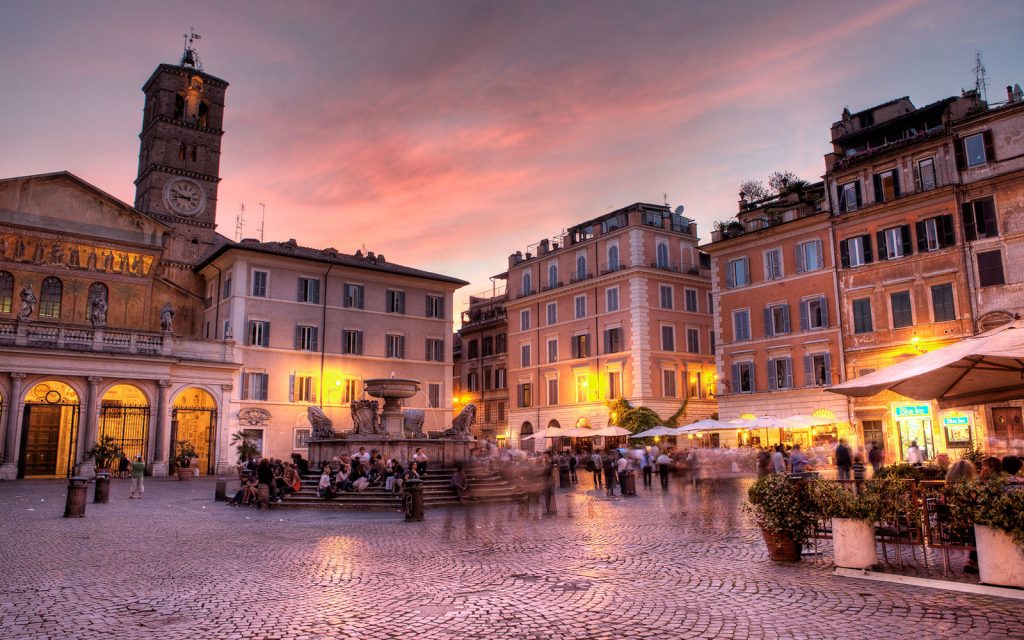 FLORENCE
One of Italy's former capitals, Florence is now one of the world's most prominent fashion hubs. The peculiarity of Tuscany's main city, the cradle of Italian Renaissance, is its ability to unite a charming atmosphere and numerous shopping options to the peacefulness typical of small Italian towns. The Cathedral, Piazza della Signoria and the Uffizi Gallery are some of the tourist highlights of the city. In addition to that, it only takes a short drive to enjoy the astonishing views of what is rightly considered to be the most beautiful countryside in Italy.
The city's shopping district is Via dei Tornabuoni, which puts together luxury boutiques and workshops where craftsmen still produce their handmade goods. Like in many medium and smaller sized cities in Italy, shops often close on Sundays and Monday mornings, so it is advisable to check beforehand whether the one you are looking for is open or not. For those who would like to learn more about the history of Italian Fashion, Pitti Palace and its Costume Gallery museum is a mandatory stop.
Florence's most typical dish is the Florentine steak (Bistecca alla Fiorentina), a must for all those who enjoy rare cooked meat, and some of the city's restaurants have recently started to offer halal menu options to meet the dietary requirements of Middle Eastern customers.
The accommodation choices available in Florence are manifold. Some of the best hotels include the St. Regis Florence, the Bernini Palace, the Relais Santa Croce, the Regency and the Four Seasons.
The two closest airports to the city are Florence Peretola and Pisa Galileo Galilei airport.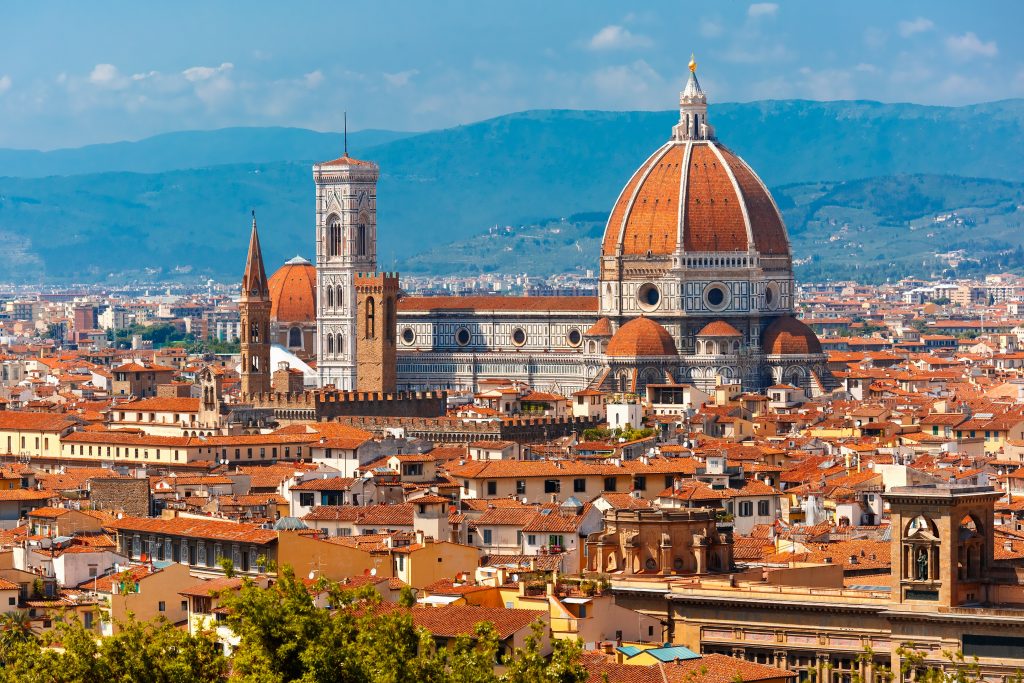 VENICE
Venice is Italy's romantic city par excellence. Once the most powerful of the Maritime Republics of the Mediterranean, the traces of its great past are still visible today. Situated on 118 small islands, the city is known for its bridges (more than 400), the most famous of which are the iconic Rialto Bridge and the Bridge of Sighs (Ponte dei Sospiri). However, its most famous landmark is Piazza San Marco (St. Mark's Square) with its Basilica and clock tower.
Venice offers unique shopping opportunities to its visitors. If you are interested in Italian and international luxury fashion brands, Calle Larga XXII Marzo – a short walk away from Piazza San Marco – is the place to go. The city is also famous for its Carnival, an event which attracts thousands of visitors from all over the world, and it is possible to buy beautifully decorated masks from one of the many ateliers located throughout the old town. The island of Murano, known for its precious handmade glass, is undoubtedly worth a visit, too.
The city hosts a big number of luxury boutique hotels and international chains scattered all over the lagoon, like the Gritti Palace, the Baglioni Hotel Luna, the Sina Centurion Palace and the Westin Europa & Regina.
Two airports serve the city: Venice Marco Polo Airport and Treviso Airport.