Dubai Frame opens to the public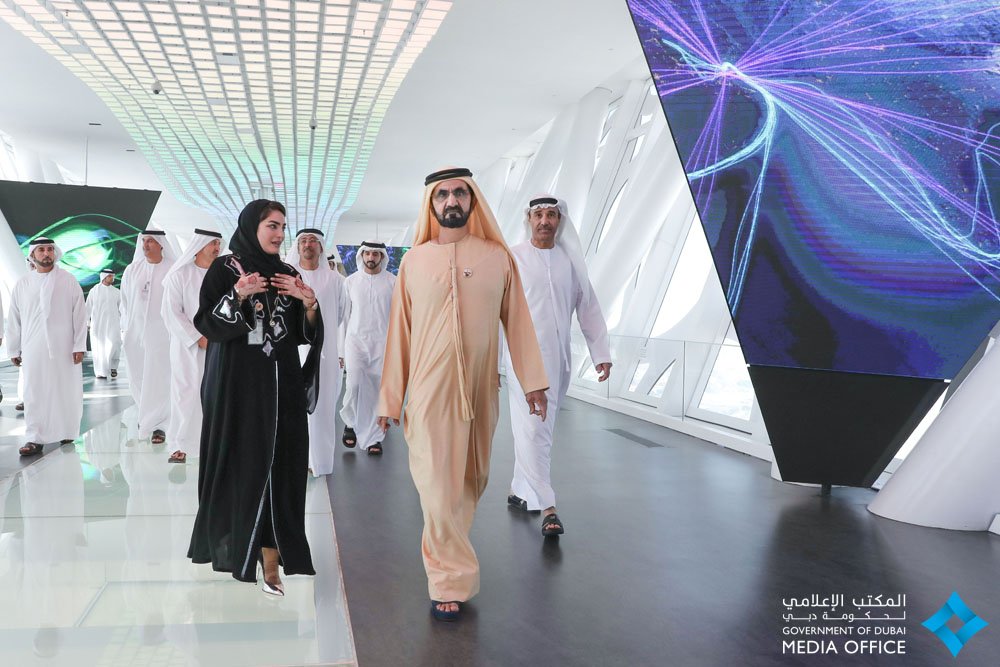 Home to some of the world's most impressive architecture, Dubai never stops surprising its citizens and visitors. The city inaugurated the New Year with the opening of a new landmark attraction, the Dubai Frame, with its 15,000 square metres of gold cladding, 2000 tons of steel and 2,900 square metres of laminated glass.
Situated in Zabeel Park and managed by Emaar, Dubai Frame is made up of two 150-metre high towers connected at the top by a 93-metre long bridge and it offers a 360-degree view of the city. While facing the south, visitors can admire the new Dubai, with its grand and futuristic buildings, including the iconic Burj Khalifa, the world's tallest building. Looking north, it is possible to see the city's historic neighbourhood and Sharjah in the distance.
The building was designed by Mexican architect Fernando Donis, who also designed Dubai's Porsche Design Towers, and the Dubai Renaissance Tower.
When entering the building, visitors will be greeted by the national anthem and screens showing documentaries on the history of the UAE. A lift will take them to the ground floor, where they will have the opportunity to visit the Past Dubai Gallery. There, projections and multimedia displays narrate the history of Dubai from its origin to the present day.
Another lift will lead visitors through 48 floors up to the Sky Deck in 75 seconds. Once at the top, it is possible to have a complete vision of the city, while augmented reality activated touchscreens offer a description of the view and its landmarks. The highlight of the visit, however, is the transparent walkway connecting the two towers, which allows visitors to observe the city from a very different perspective.
Upon return to the ground floor, using the lift on the other side of the frame, visitors will walk through the Future Dubai Gallery, an installation showing what Dubai is expected to look like in the next fifty years.
More than 25,000 people visited the new attraction within the first two weeks since the opening.
Tickets can be bought either at the gate or on the website (www.thedubaiframe.com). Adult tickets are available for Dh50 (£10), while children tickets cost Dh20 (£4). Elderly and disabled people enter for free. Visitors are required to book a timeslot for their visit.
With more than 15 flights every day, Dubai is easily reachable from London with Emirates, Qantas, British Airways, Air Lingus, Virgin Atlantic and Royal Brunei.