Nabiila Bee: ِA Modest Fashion Designer Reflects the Muslim Woman Face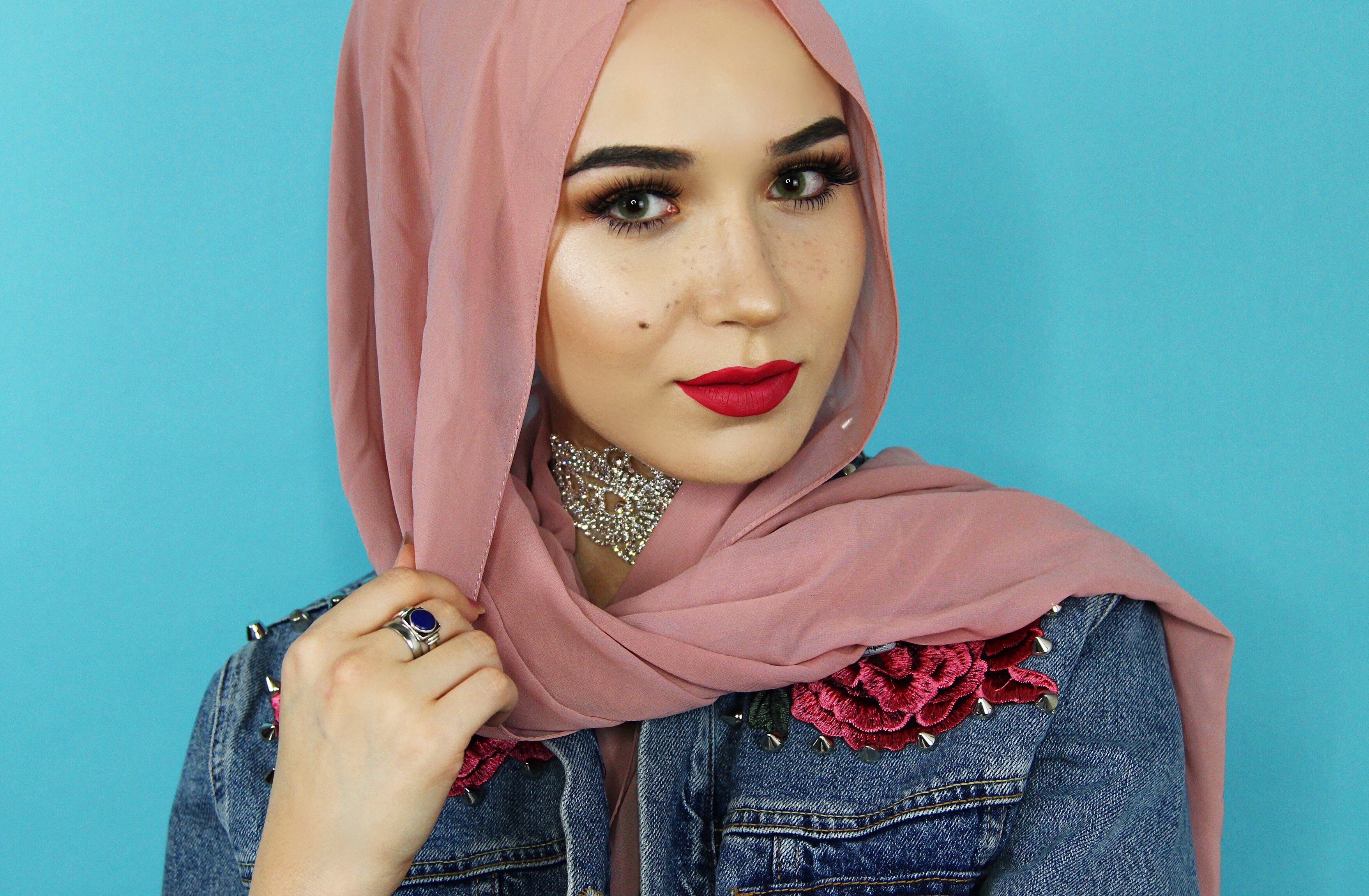 Interview by: Sarah Amr
Nabiila Bee is A highly-known fashion designer in the modest fashion world. She appeared as the face of Muslim Woman in American documentary programs. Nabila Bee is known for her innovative, creative and diverse fashion designs and colour schemes. She started blogging in 2011 on fashion through social media. Arabisk London Magazine got a glimpse of her world through the following interview.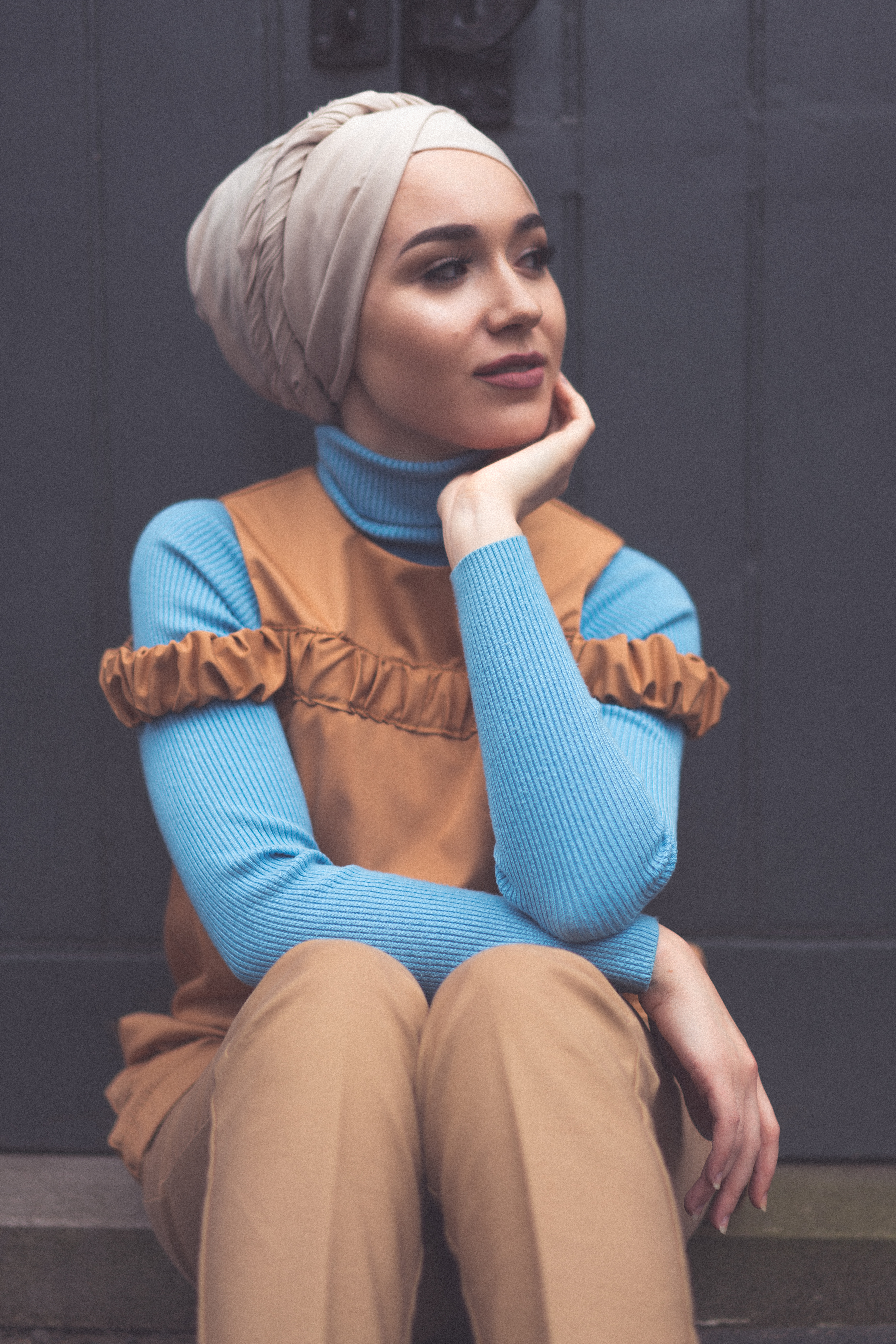 You are an Algerian with a Russian nationality; how has the diversity helped shape your character as a fashion designer?
Yes, I am actually tri-racial; made up of Russian, Algerian and Turkish descent. All these nationalities have contributed to my personality as a fashion designer. Living in different countries helped in bringing me face-to-face with the beauty you find in different cultures, in architecture and in the people as well as seeing the different styles of fashion in each country. The places we travel to and live in plays an important role in terms of the way we dress. This was what happened to me, my style is highly influenced by my childhood which was spent in Russia and Kyrgyzstan.
What were your first steps in fashion design?
Through my family, to begin with. My mother got me my first sewing machine when I was 9 years old. She also taught me all about the skills of sewing. During that time, I started making my doll's clothes. After that, I went to study fabric and fashion at university. This step was a confirmation that I had a passion in fashion and that I wanted to pursue this passion.
Tell us about the time you turned your focus to modest fashion.
This happened when I became older and it became harder, as a Muslim girl, to find modest cloth. Especially in the west, where I spent most of my life. This encouraged me to find a solution through making modest cloth.
Why did you choose the United Kingdom as a place to settle in?
This was my parents' choice. I was only 6 years old when we moved here. Education level was one of the reasons.
Modest fashion shows are gaining fame in Europe; how do you see these events?
I think it's great and I love them and enjoy attending them. However, I still think there is room for improvement and that we need to hold events such as fashion weeks or event of higher status to stand out on the fashion map.
We know that you are participating in Dubai Modest Fashion week; how is the experience?
I participated in Dubai Modest Fashion Week in 2017 and the presentations were great and highly creative, but unfortunately, I couldn't attend this year, as it was entirely full.
How do you see the future of modest fashion in the world and in the Middle East in particular?
I believe it will only get bigger and better. I do hope that amidst all that success, the real meaning of hijab is not lost.
Tell us about your participation in "High Street Hijabis" Series?
I participated with "High Street Hijabis" and "New York Hijab" with Nicola Roberts; which was an absolute dream! I had a lot to say, and I felt great expressing myself. The most important thing was that the success attained by "High Street Hijabis" helped pave the way for other documentaries about Muslims. I was so happy with the great image that was portrayed through the documentary.
What are your upcoming plans and what are the events in your schedule?
Currently, I'm focusing on launching my own clothing line "NABIILABEE". We are scheduled to launch a line of Children and Baby clothing; Baby Bee. It's very different than what I usually do, but its very fun.
What are your aspirations?
I really want my brand to be the one stop shop for modest fashion. I am also known for my love colours and non-traditional style, and I would very much love to bring that into the modest fashion industry.