Farida Temraza talks about her Success as a Worldwide Fashion Brand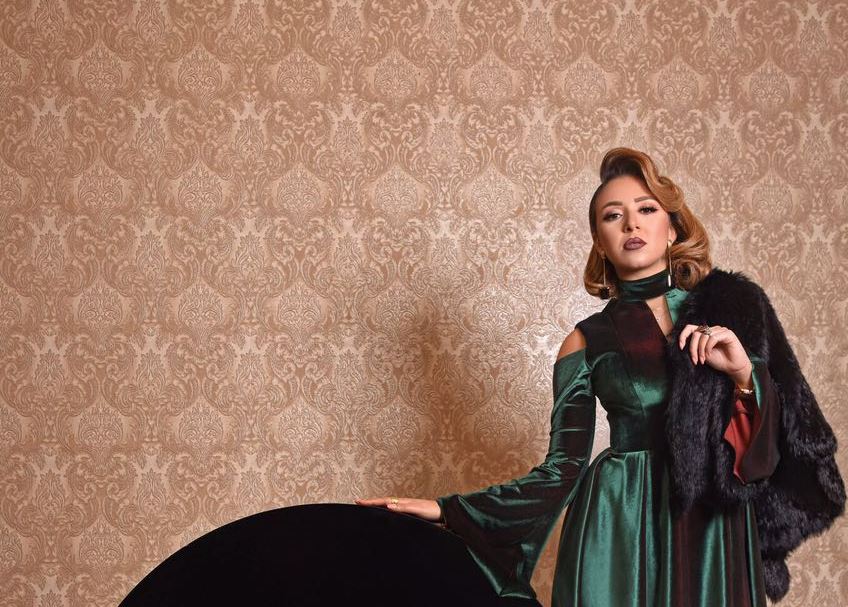 Interview by: Sarah Amr
She landed the first-place award as the best fashion designer in Paris Fashion Week 2016. During the same year, she designed unique fashion pieces for Hollywood stars. She succeeded in crafting a worldwide fashion brand for herself and launched her fashion store in California. Arabisk London Magazine met her to know more about her journey to success.
What was the turning point in your life as a fashion designer?
I had a passion for fashion since I was 7 years old but I never thought that I would make a career out of it. I tried to work in one of the multinational companies but I realized that this is not it. I had to do something I am passionate about. I decided to stop working in the multinational company. That was the turning point in my life; I decided to study fashion and to start creating a brand, with an aim of promoting it as an international brand.
Tell us about your collection for spring 2018?
This season we were very blessed. We did three fashion shows in one season. We were invited to and attended New York Fashion Week as Egypt's official representative. We went to Beirut, and did a collection called "The Legacy Returns", inspired by the Egyptian culture and pharaonic heritage, and we took that legacy; The Legacy Returns, on a tour to Dubai, and then we are going to London, inshallah, in May, we are representing Egypt there in terms of Haute Couture. The collection for "The Legacy Returns" – the Spring/Summer '18 –, was an inspiration of the Egyptian heritage and the Egyptian culture. It is centred around how to show the glory of Egypt and how to highlight our mission of bringing Egypt back to the global fashion map.
We need to know more about your participation in London Fashion Week; to what extent was it supportive to your career?
London Fashion Week was my first international fashion show. They gave me the first push which led to my invitation to Paris Fashion Week, LA Fashion Week, New York Fashion Week as well as going several times to Beirut and Dubai. I am proud to say that London Fashion Week was our start, it was our good luck charm.
You have participated effectively in fashion events in France and the United States; how has this experience added to you?
France and the United States has taught me a lot about preparation and organization. It also taught me a lot in terms of merging my passion with my work and about cooperating with other brands, cultures and how to gain knowledge from them It gave me a different perspective. It was also a great success. It was the first time for Egypt to receive an award in the history of fashion. I have received first place award in Paris Fashion Week and the best female couture designer in New York Fashion Week.
As an Egyptian fashion designer; how do you see the importance of openness to the world to shape the character of the designer?
I see openness from a different perspective. Temraza was recognized as one of the fastest growing fashion brands in the world because we managed to undergo a lot of challenges and obstacles as well as reaching a lot of achievements in a very few years. Going to different cultures and countries. Hearing them out, checking new ideas, new techniques of management. The key to this was openness, and this openness made Temraza into the brand it is today.
You are designing for Egyptian and Arab actresses; how do you achieve their satisfaction?
Yes, we design for Egyptian, Arab, Hollywood and global actresses. The most important thing is that we keep our identity, we keep our image. We care a lot about our image more than any person would imagine. So, us caring about the piece the celebrity is wearing makes the actress herself very comfortable and confident when wearing it because they see how much energy and detail is put in that piece so they trust the brand; which is a key element.
How do you see the future of fashion in Egypt and Middle East?
I think education is the key element in the fashion industry, that is why we are cooperating with American University in Cairo to introduce fashion workshops and courses for the first time. From our end, we are doing as much as we can to help Egypt prosper in the fashion arena and to make its development quicker.
What is your advice to those who aspire to enter the fashion arena?
I would say, "be persistent, you will face a lot of challenge but the key to success here is talent and passion. This is what will keep us going. Professionalism too is imperative. Don't just concentrate on success, rather ensure that you are a reason for people's happiness. Give others a great working experience, making others glad to work with you. Finally, remember that education is the key element to attain success in any industry".
What are your upcoming plans; do you have any events scheduled?
My plan is to maintain what Temraza has achieved in terms of the number of fashion weeks we have participated in. We also want to maintain Temraza's great presence that was on display on Hollywood's Red Carpet and on red carpets all over the world. We would love to maintain this which is not an easy task, as you may know. In terms of events, they come up every day. We are introducing a new Prêt-à-Porter line which will be ready, on the shelf, within two weeks and we are glad to open our doors to more women. We are also going to London to present the "Made in Egypt, Haute Couture" for the first time in history.