Special Interview with the Saudi Businesswoman Layla Abu Zaid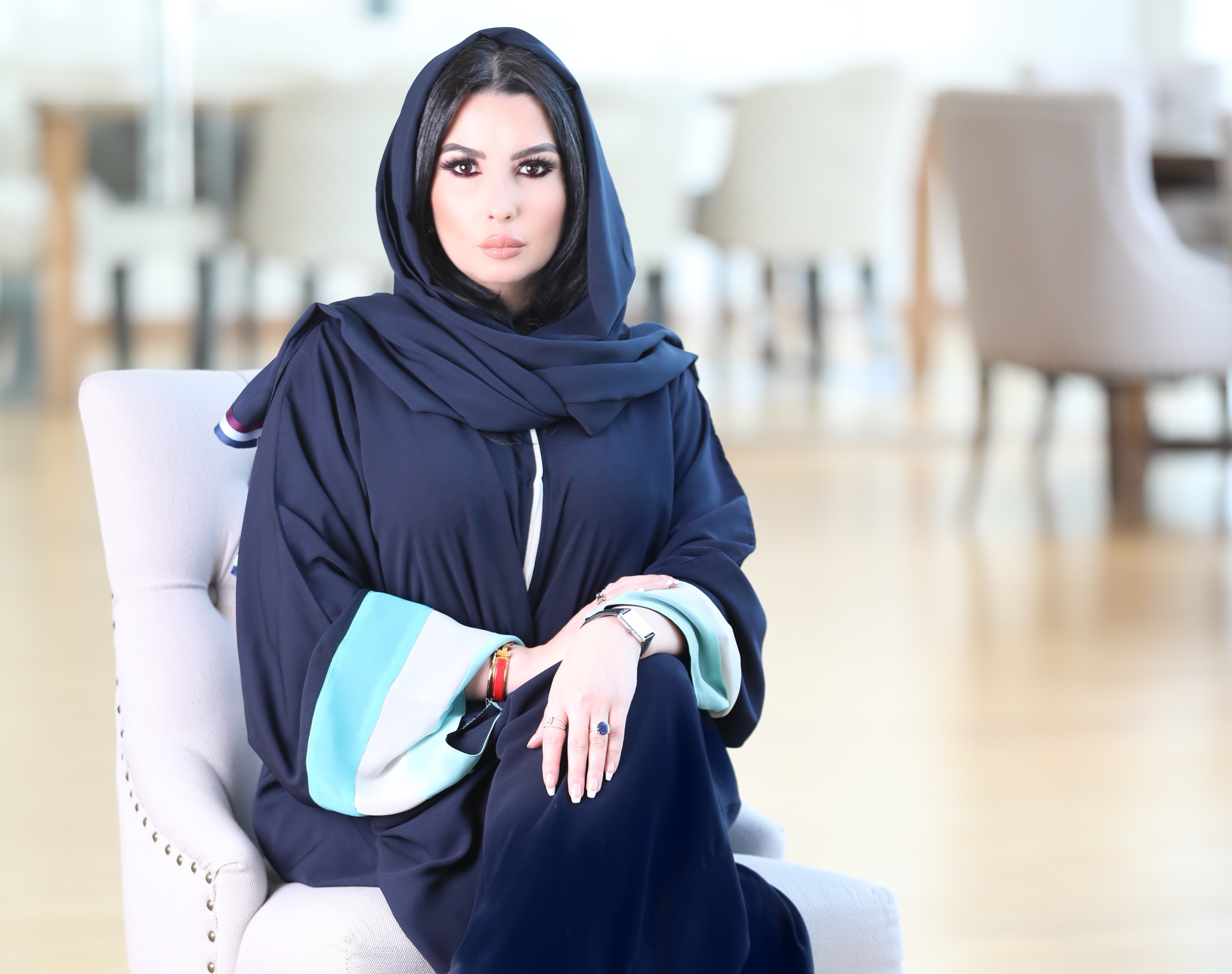 Layla Abu Zaid has contributed immensely to the fashion industry in the Kingdom of Saudi Arabia. Her successful leadership of businesses made her a role model for Gulf and Arabian women. Arabisk London magazine met her to talk about how she sees the Kingdom of Saudi Arabia today; amidst all the changes occurring lately and how they would reflect on the lives of Saudi Arabian women, and the world of fashion in the Kingdom.
Interview by: Sarah Amr
How do you see the Kingdom of Saudi Arabia Today?
Saudi Arabian youth make a significant portion of the population; around 70% of them are under 30 years old. The change is taking place now, thanks to our amazing HRH King Salman and our great Crown Prince Mohammed, I am very proud to be part of this change. MBS reforms have been revolutionary; he is introducing KSA to the world and opening the doors in this country for all those who dare to dream. Change is not easy and it's a big challenge, but it's achievable only because of the belief in the reforms introduced by MBS; we do believe in him as he is bringing back the real Saudi Arabia, Saudi Arabia that our fathers used to tell us about. So we are on the right track and we are shaping our economy as per our strong suits such as oil, minerals, gas and above all according to Saudi People as a great human source.
Would you say that a woman needs to fight for her place in the community, or it should be granted to her?
Nothing should be for granted in life; every single creature in this world has to fight to earn a place. If you go to the Amazon forests, the animals are fighting for their place. The woman has a place in the society where she must show her capabilities and commitments.
Saudi women have made notable progress in the business world. How did they manage to do that? And how does this help the national Saudi economy?
Absolutely, they did that through their efforts and dedication, there's no way to achieve success but hard work. The participation of the Saudi women in the national economy certainly introduces our great country to the world in a good way. We have so much talent in Saudi Women and we are also part of the global empowerment movement.
Saudi Arabia is witnessing a new era of openness; politically, socially and financially. How can women benefit from this new era?
Yes, we are in a new area, thanks to HRH King Salman and our Crown Prince Mohammed (MBS). The new reforms had emancipated women, introduced a much more pleasant life to Saudi Arabians generally, so as a result Saudi women will enjoy their financial independence and have a much better social life.
Do you think the Saudi Arabians are efficient to achieve progress through the new era?
In the Kingdom of Saudi Arabia, we have the main components of Progress: education, self-discipline, focus and the belief in what we are doing. But we need to dream big and be realistic; that is the most commonly travelled road to greatness and I have a positive Vision, our country is totally ready for the opportunities ahead of us.
Are the Saudi Arabian people ready to see women's integration in the society?
It certainly is, and it has been ready for a while now. MBS is bringing back the true Saudi Arabia which is a very different country; Driving and fashion were not issues related to religion. How you drove your car, or dressed or dealt with others was more centred on respecting one another and one's internal value and beliefs. So yes, we are ready and the government is creating the right platform for the upcoming changes.
 Tell us about your company and what are your upcoming programs?
The "WK" has a few lines of businesses: trading prospects, IT and Entertainment, which is basically centred on the fashion industry. So we are creating several upgraded fashion programs to the Saudi community which hopefully scheduled to be launched soon.
How did travelling help you in becoming an open-minded woman and able to communicate with and respect different points of view?
When you understand other cultures, work in different countries and see different people it reflects on the way you view life. We are important as individuals, but the world doesn't revolve around us. Travelling makes you open and alert, inspiring you to keep developing and transcending. I think travelling is the richest experience we can carry with us throughout our lives. They say, "Knowledge is power", and travelling can be an effective source of knowledge as it opens our minds to other mindsets, cultures, behaviours. In other words, it helps us accept what is foreign and what is new to us.
Where are your favourite European travel destinations, and do you see London as a proper destination for Gulf female tourists?
I love the United Kingdom. I love the country, I love their discipline, their educational system and the community. It's a high demand destination for GCC females, especially me.