Exclusive Interview with Princess Nora Bint Faisal Al Saud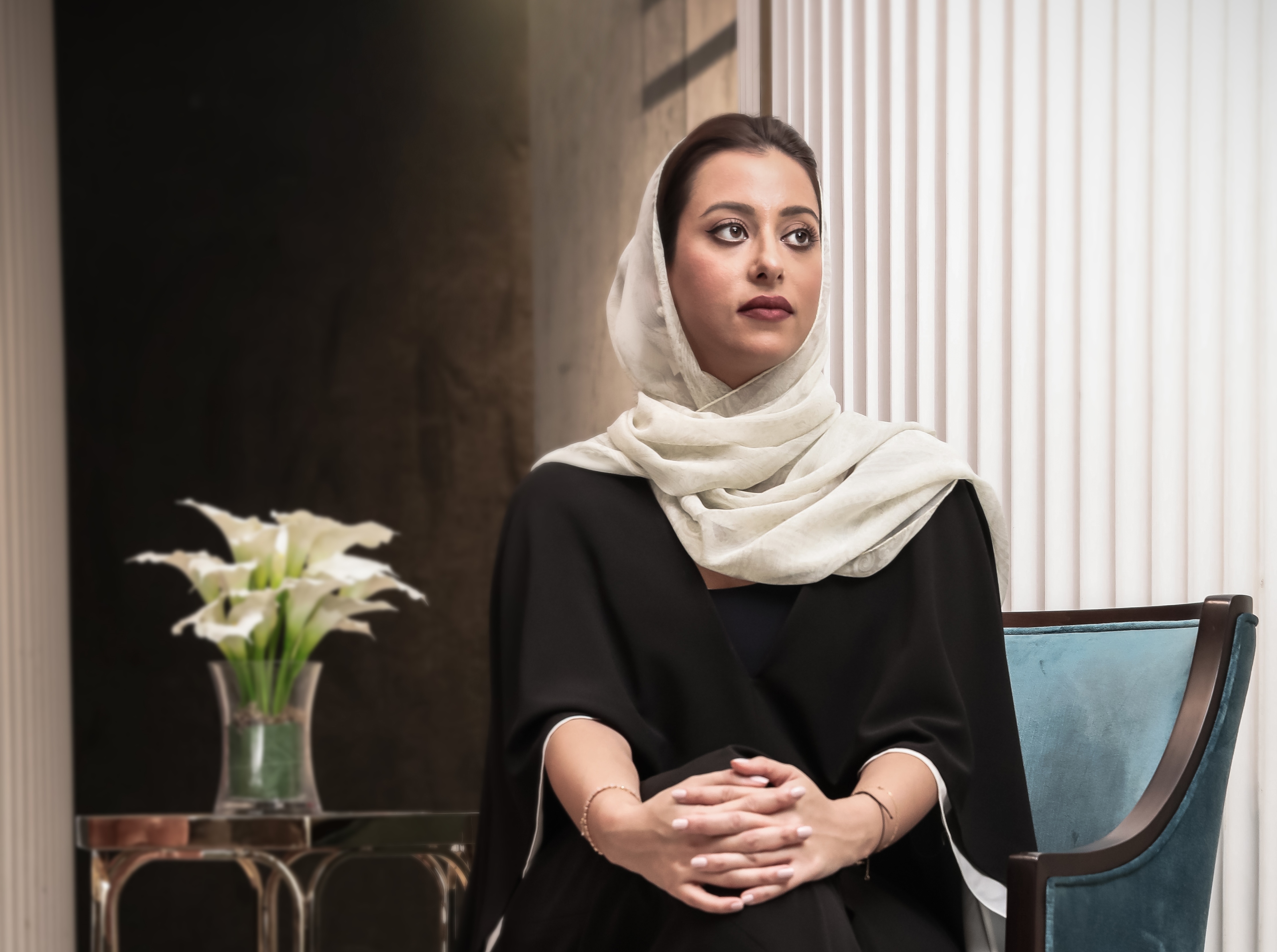 Interview By: Sarah Amr
Arabisk London Magazine was lucky to have an exclusive and extensive interview with HH Princes Nora Bint Faisal Al Saud, President of Saudi Fashion Community, and Saudi Fashion Week organization. This interview is the first of its kind delving into the world of fashion in the Kingdom of Saudi Arabic. Saudi Arabia is witnessing a new era economically and socially. Arabisk London tried to get a glimpse of the princess's personality and personal opinions on hot topics such travel, women and the changes in the Kingdom; especially in terms of fashion and its future in Saudi Arabia.
Princess Nora Bint Faisal Al Saud, the young representative of the Saudi youth; how would you like to introduce yourself?
I belong to the millions of female and male youth of the new generation working to give back to the Kingdom. The Saudi Arabian are people of beauty and creativity, and here comes my role. I want to shed light on the creativity and ambition of my people to elevate the Kingdom to the most prestigious levels presently and in the future.
You enjoy travelling; however, you stick to your Saudi culture appearance. Tell us how did you achieve that?
I think travel is a way to get more exposure to other cultures and societies, however, it is not an excuse to let go of our principles and personal values; as some may come to see it. I grew up in an environment that encouraged me to accept others respect their opposing opinions. I was taught to value dialogue and the exchange of personal view, and this – in my opinion – is a spot-on translation of human values.
You speak Arabic, English, Japanese and French. How did this wide range of linguistic palette contribute to your personality that took an interest in the fashion world?
My exposure to languages and cultures definitely played an integral part in building my personality. Travelling helped with widening my spectrum of exposure to different ways of living since I was very young. Fashion, in itself, is part and parcel of this cultural experience. I started learning French when I was two years old, going on trips to Paris with my family. I also lived in Japan for 5 years during my university education. Crossing paths with these differed cultures created a close connection between myself and the world of fashion because in my opinion, fashion is always in need for diversity and the ability to look at things from different cultural and social perspectives.
How did your studies in International Business in Japan help you when you had to head the first fashion entity in Saudi Arabia?
Through my studies, I gained a lot of knowledge about the business world. Interacting with Japanese companies also helped me understand and learn the Japanese way of thinking which is centred around accuracy, precision and attention to detail. I have been trying to implement these lessons here in Saudi Arabia with those who work with me I would also like to add, that my goal here is to stimulate the Saudi Arabian economy through the fashion sector. This means that my work here is not only centred on fashion as a creativity tool, but rather as a contributor to the Kingdom's economy.
Tell us more about your personal sense of style?
I believe that, elegance is rooted in simplicity. That is why my personal choices are always leaning towards the classical style, but I still like to keep myself informed about different fashion styles.
How did you become the honorary President of the Arab Fashion Council in Riyadh?
It all started with the partnership formed between us and the Arab Fashion Council to organize the first Fashion Week in Riyadh. It is known that I have always aspired to launch a fashion platform in Saudi Arabia, so I was chosen as an honorary president of the council. However, after organizing and totally
How were you chosen as the honorary president of the Arab Fashion Council in Riyadh?
It all started when we formed a partnership with the Arab Fashion Council to organize the first fashion week in Riyadh and I was chosen as the honorary president of the council as I often thought of launching a fashion platform in Saudi Arabia. After organizing and evaluating the event comprehensively, we found the importance of establishing an institution that is separated from the Arab Fashion Council. That was when we launched; with the collaboration of governmental agencies, the Saudi Arabia Community and its platform, the Saudi Fashion Week. Today we are organizing the second season of Saudi Fashion Week, set to be held in Riyadh from October 17th to 21st 2018. We hope this will be a step forward, where weaknesses are improved and strengths are amplified.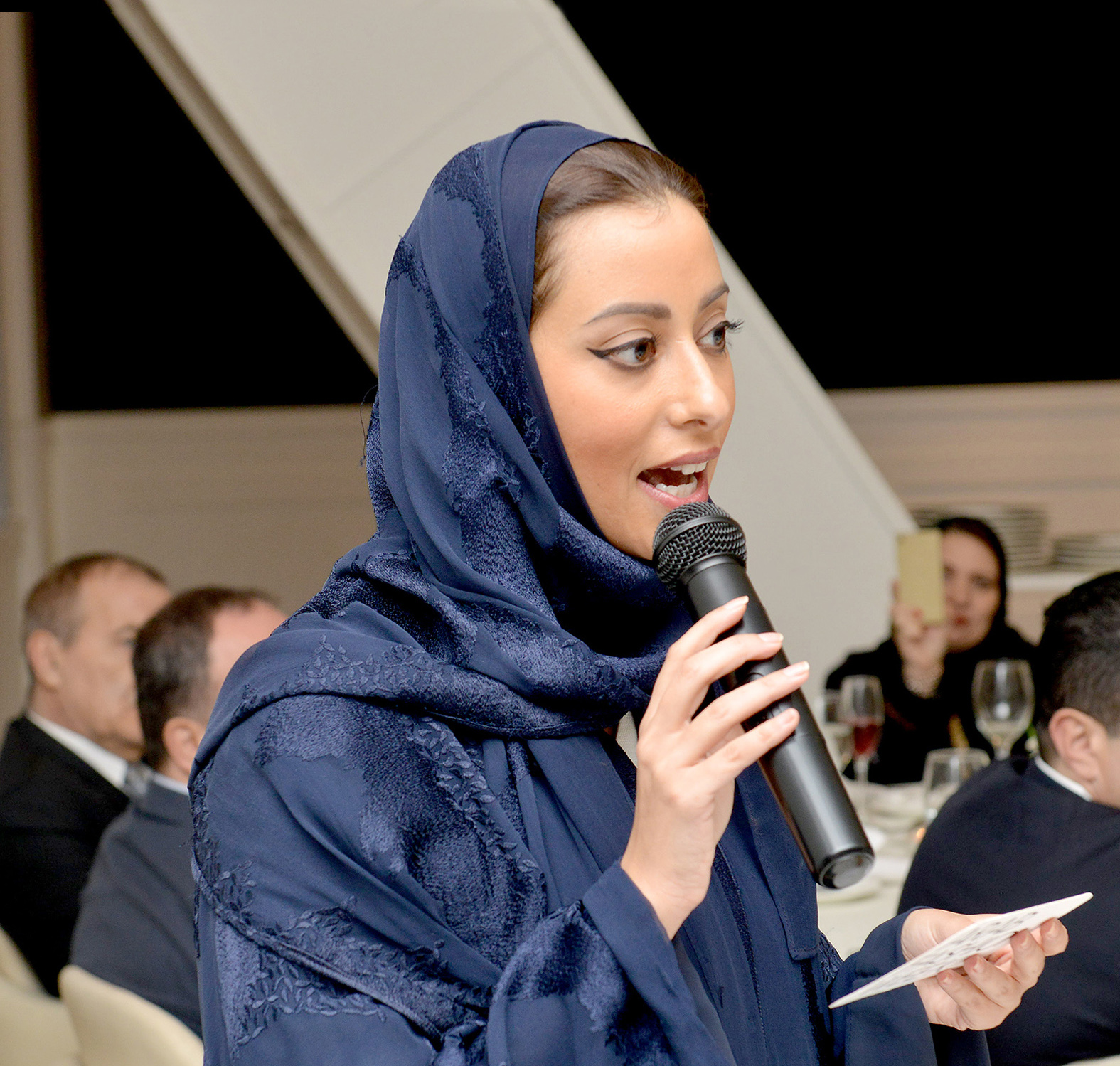 How did the organizing of Huawei Arab Fashion Week, which was the first fashion event in Saudi Arabia held in the Ritz-Carlton Hotel, Riyadh from the 10th to the 14th of April?
We started off with an organizational vision for the Arab Fashion Week that aimed for getting the attention of the public opinion both domestically and internationally; and indeed, the turnover was great. The attendees included major international designers such as Jean Paul Gaultier from France, Yulia Yanina from Russia, Tony Ward from Lebanon, Maison Alexandrine from Brazil, House of Mua Mua from Italy, Bibisara from Kazakhstan. There was also Basel Soda and Nada Saadah from Lebanon, the House of Asuri from Egypt and I certainly cannot forget our four talented Saudi Arabian female fashion designers who presented their collections in this first-of-its-kind fashion platform in Saudi Arabia. They were Arwa Al Banawi, Arwa Al Ammari of Aram Designs, Alia Al Sawaf from SWAF and Michael Al Rajhi. Saudi Arabian contribution didn't stop at that, all the make-up works and numbers were executed by Saudi Arabian make-up artists working with Make-Up Forever. The event also included 70 female volunteers from different universities and colleges in Saudi Arabia.
The first Fashion Week in Riyadh was a success, what are you planning next?
As I mentioned before, Saudi Fashion Week which will be held next October is the highlight, but we are organizing several other events to promote the Saudi Arabian fashion, we start off in Riyadh and then move on gradually to several other cities in the Kingdom. We are also looking forward to collaborating with Saudi fashion institutions to enrich the experience of Saudi Arabian students in the field of fashion, and expanding their horizon by giving them the opportunity to work alongside regional and international fashion designers and fashion houses.
How do you view the major social, economic and political changes due in the Saudi Vision 2030?
Vision 2030 is centred on economy stimulation through economic diversity. It tries to abandon the idea that petroleum is the only source for national income, adopting other sectors such as fashion which is an important sector that integrates several other sectors such as tourism, marketing, retail, hospitality, travel, and production. We aspire that through the Saudi Fashion Community the Saudi economy will prosper and transcend to prominent levels in the upcoming era.
women are looking to make a significant change that will act as an addition to Saudi's developmental Vision 2030, do you think they will succeed in this leading role?
I think that this is the chance for Saudi women to contribute to the success of the developmental Vision 2030. Although this needs time to determine, several indicators have shown that Saudi women have succeeded in all their endeavours up until now. Saudi women did not come short of their important role towards accomplishing the developmental journey for the Kingdom of Saudi Arabia.
Today, all eyes are on the Saudi Arabian women, how does fashion draw out the personality of Saudi Women, as shown to the world?
That is quite true. Global public opinion notices our fashion contributions a lot more than before and keeps themselves better informed about fashion projects in Saudi Arabia. Although I want to note that elegance and fashion have always been a major part of the lives of Saudi Arabian women.
How can the fashion industry be used to serves openness towards the world, and a medium of exposure to the culture and the people of Saudi Arabia?
All the projects we are working on now aim to express our cultural values while achieving a synergy with global fashion standards. On the other hand, we are working on supporting Saudi Arabian talents internationally, and this will definitely export the bright image of Saudi Arabia to the world.
Finally, give a message to Arab women and youth.
I would advise them to stick to their dreams and never give up on their journeys regardless of the barriers and the challenges, whatever it may be. We need to struggle to achieve our goals. I would also advise them to work on their aspirations, motivation, and determination because these are the things that can majorly uplift the person.