Bahraini GFH takes over Westside Business Park in London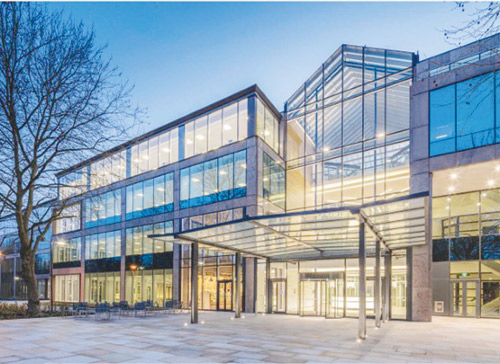 By: Sarah Amr
Bahrain-based financial group GFH has announced its acquisition of Westside business office complex, located in the high-end area of Hemel Hampstead, North London which is quite close to one of the city's main roads. The transaction was valued at 39.2 million GBP where 5% of the transaction is set to be allocated to the financial group itself, whereas the rest will be assigned to the group's clients.
GFH assigned Workman LLP, the largest independent property management firm and largest property consultancy firm in the UK. Workman LLP is currently responsible for managing 4300 properties as well as 20,000 tenants across the United Kingdom. The firm also employs more than 250 employees in its seven offices across the UK, in addition to its France-based office.
As for Westside Business Office complex, it is made up of four luxury A-Class office buildings providing contemporary wide-open, 200,000-square-feet office space facing the Grand Union Canal. The complex also provides numerous parking lots and provides easy access to Central London. This place is considered ideal for international and national companies due to its proximity to Heathrow and London Luton Airports.
Hisham Al-Rayes, CEO of GFH Finance Group, commented on the acquisition by saying that the firm is pleased to announce their investment in the British real-estate market as part of their vision in establishing a strong income-generating real-estate portfolio in promising markets such as UK and USA. He added that Westside's unique position, luxury offices and diversity of tenants provides an appealing investment opportunity for GHF Group and their investors in a time when the GBP is facing excellent exchange rates.".