Bahrain's Fintech Robos holds 3rd Arab Savings & Financial Literacy Conference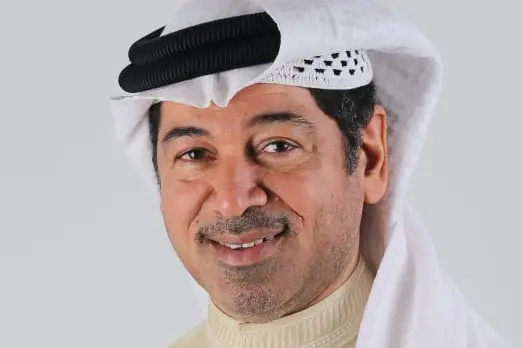 Under the theme of 'building resilience for the 21st century', the "3rd Arab Savings & Financial Literacy Conference" will be held in Cairo, bringing together several financial, educational, social protection, social NGOs, civil society, informal sector and youth and women empowerment institutions as well as policy makers from across the Arab world to discuss household financial health in the region.
The event will be held under the patronage of the Central Bank of Egypt, Ministry of Finance, Ministry of Social Solidarity, Financial Regulatory Authority (FRA), and Egyptian Stock Exchange at the St. Regis Hotel Cairo, during the period 10 – 12 October 2023.
Organised by Bahrain-based savings and pensions technology provider "Fintech Robos", this year's conference embraces a Digital Financial Expo designed to expose attendees to the various digital platforms used for financial services, including payments, investments, insurance and government digital services.
The event is also supported by the General Arab Insurance Federation, Jordan's Federation of Insurance Companies, Tunisian Federation of Insurance Companies, Oman Insurance Federation, Moroccan Institute of Financial Literacy, Egypt Fintech Association and Egypt Human Power Association.
Topics to be addressed include the imperative for financial literacy, education as part of financial systems design, responsible lending and borrowing, financial consumer protection, making informed financial decisions, household risks & insurance knowledge, Fintech for inclusion and digital economy, inflation's effects, creating financial plans, how to invest, financial education in the workplace, financial empowerment for the informal sector, and the role of social banks and microfinance.
Executives from global financial institutions, regional banks, insurance companies, investment management firms, wealth managers, financial planners, Fintech businesses, financial education centres, social inclusion advisers and HR leaders running employee savings schemes will speak at the event.
Discussions will focus on features of the national strategy for financial literacy and inclusion in the Arab Republic of Egypt, and successful national and institutional experiences of a number of
countries and institutions to improve the level of financial, savings and investment culture around the world and ways to adopt these locally in our Arab region.
Ebrahim K Ebrahim, CEO of Fintech Robos, said the event will provide a unique opportunity for regulators, industry leaders, academics and policy makers to discuss current financial education needs, financial literacy gaps and priorities.
"The cost of living difficulties faced in many parts of the world has emphasised the importance of financial literacy as the gap between the financially resilient and the financially fragile widens," he pointed out, adding that it is now recognised that poor financial skills have left many households unprepared to face crises and their consequences.
Ebrahim elaborated that financial literacy is becoming increasingly important in light of recent public health, political and economic crises the world has seen, and the exponential growth of digital technologies providing access to financial services but also posing risks to consumers. For all these reasons, the family's financial culture is a must, in order to take the best economic measures at the present and secure a better financial future in the long term.
He mentioned that improving households' financial well-being by increasing their financial literacy should be a national priority across the Arab world.
The first-of-its-kind conference aims to create a vital debate and an information-sharing platform on financial inclusion and household financial resilience.