Kuwait embassy in London Celebrates 58th National Day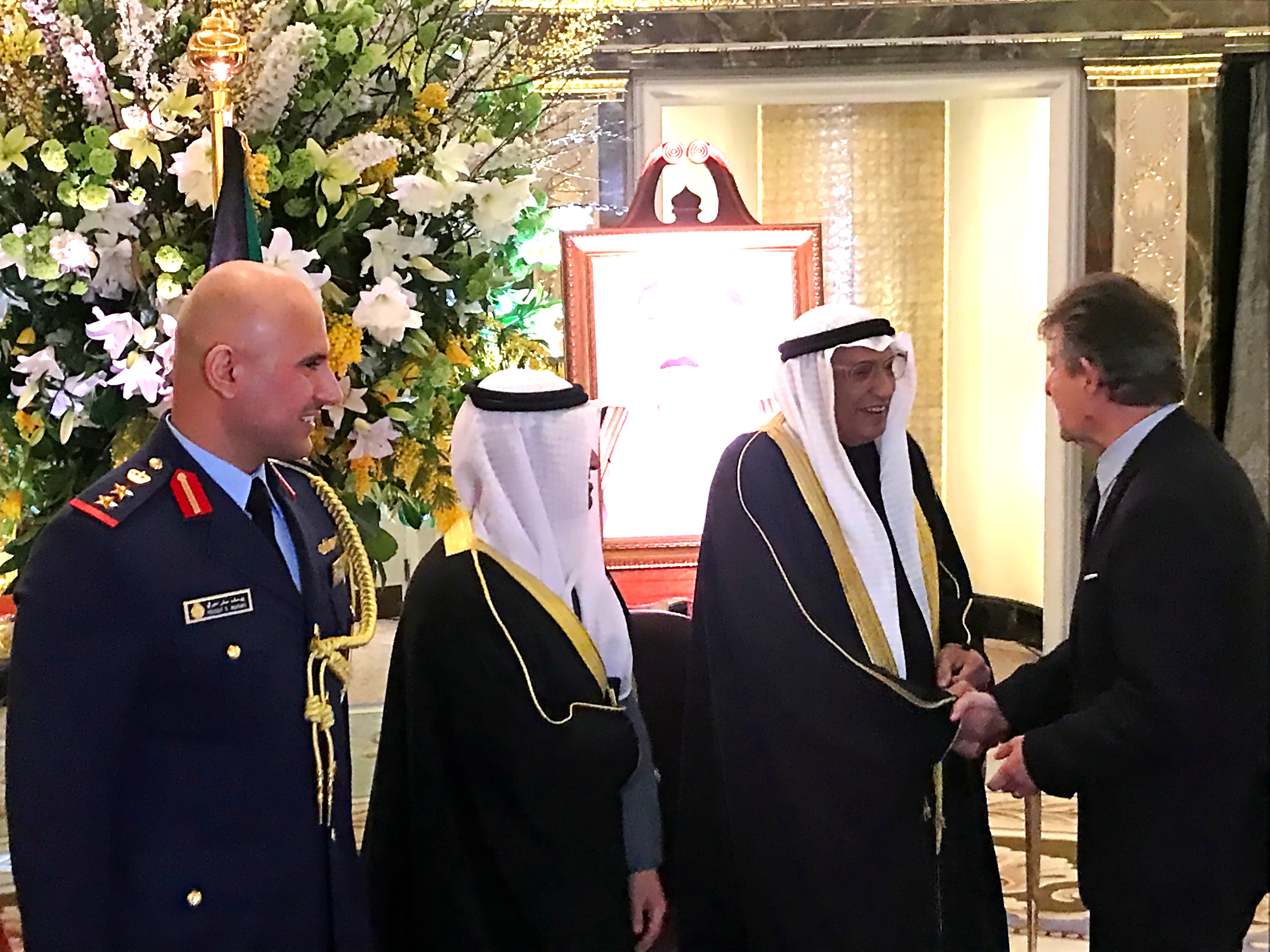 In celebration of the 58th National Day of Independence of Kuwait and the 28th anniversary of the liberation and the passage of 13 years of His Highness Sheikh Sabah Al-Ahmad Al-Sabah, the Kuwaiti Embassy held a reception in the United Kingdom.
The Ambassador of the State of Kuwait, Khalid Al-Duwaisan, extended his sincere congratulations to His Highness the Prince, His Highness the Crown Prince and His Highness the Prime Minister.
Al-Duwaisan pointed out that the degree of respect and appreciation shown by the world countries to the Kuwaiti leadership and people was manifested in the presence of a large number of British dignitaries and delegations as well as Arab and Western diplomats who attended to participate the Kuwaiti people celebration.
He pointed to the distinguished relations between Kuwait and Britain, which always appear in the fair and supportive positions of Britain of Kuwait throughout history, stressing the depth of these relations in all areas, from his side, the British Minister of State for Defense, "Tobias Alwud" confirmed on the strength of these relations, Officials of the two countries to strengthen them constantly.
Al-Duwaisan expressed the hope that stability, peace and prosperity will prevail in the State of Kuwait and the Kuwaiti people, pointing out to the active role played by Kuwait from all countries of the world in international and regional events.
Britain and Kuwait are also ready to celebrate the 120th anniversary of the Treaty of Protection and Friendship, which will link the two countries in mid-June in London.
In the past few days, the Kuwaiti embassy in Cairo, Lebanon, Morocco, Indonesia, the Netherlands, Cambodia, Cyprus and the Lao People's Democratic Republic  held national celebrations with the participation of a number of officials from these countries.
The Gulf States participated in the celebrations of the Kuwaiti National Day. The Saudi public security tweeted through its official Twitter account congratulating Kuwait on this occasion, wishing it safety and stability. also The flags of Kuwait  flagged  in the halls of King Khalid International Airport in Saudi Arabia.