The Couple Anas and Asala reveal the gender of their fetus on the Burj Khalifa screen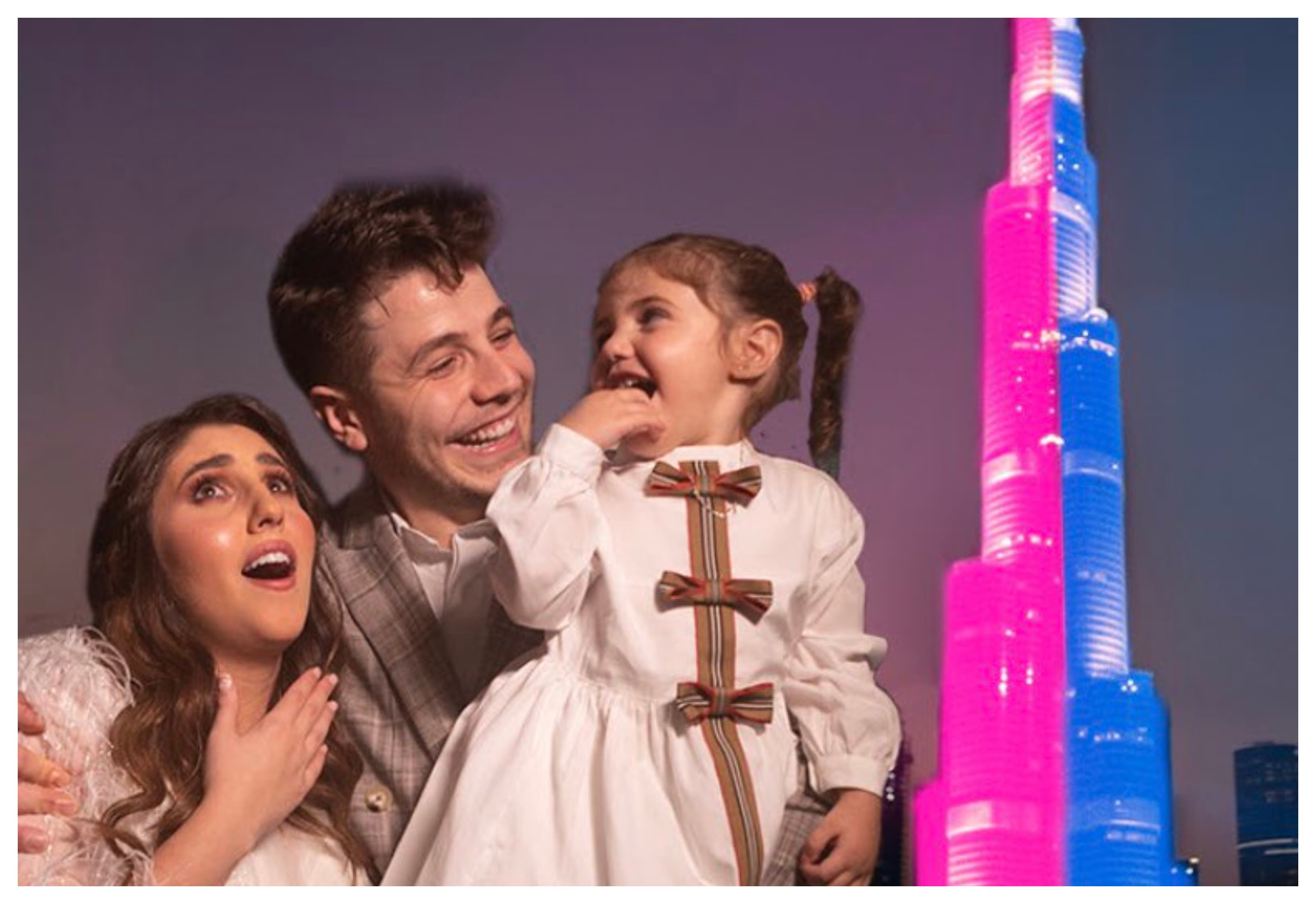 An Arab couple, who owns a popular YouTube channel, chose to reveal the gender of their unborn child, which they are waiting for, on the giant Burj Khalifa screen in Dubai, in an experiment believed to be the first time in the world.
And a video clip documenting the experience of the spouse's Anas Marwa and Asala Al-Maleh showed that they were standing close to the highest tower in the world, next to friends and close ones, before the screen was lit, announcing that the gender of the child is male.
The couple, who is of Syrian origin, whose channel is called "anasala family", posted the video clip of their unique experience on YouTube, achieving millions of views in just hours.
The video was also widely shared on social media, amid a split among bloggers about the experience, and the large amount spent on advertising across the most famous tower in the world.
The prospective child is the second of the couple after their daughter Mila, and they chose to have someone take care of receiving the results of the examination of the sex of the fetus from the medical center in which the wife conducted the test, and handing it over to those responsible for the advertisement in Burj Khalifa, to appear suddenly to everyone.
On YouTube, the couple publishes various videos about their lives and diaries, an approach followed by many famous social networking sites.
It is worth mentioning that the price for a high-definition "HD" projection on the entire facade of the Burj Khalifa, for a one-time period of 3 minutes, is 350,000 dirhams (more than $ 95,000), during the peak days of the weekend from eight o'clock. Evening until ten in the evening, while the price of the projection with the same specifications on weekdays and at the same time is 250 thousand dirhams.