El-Sharara Oil Field Resumes Operations in Libya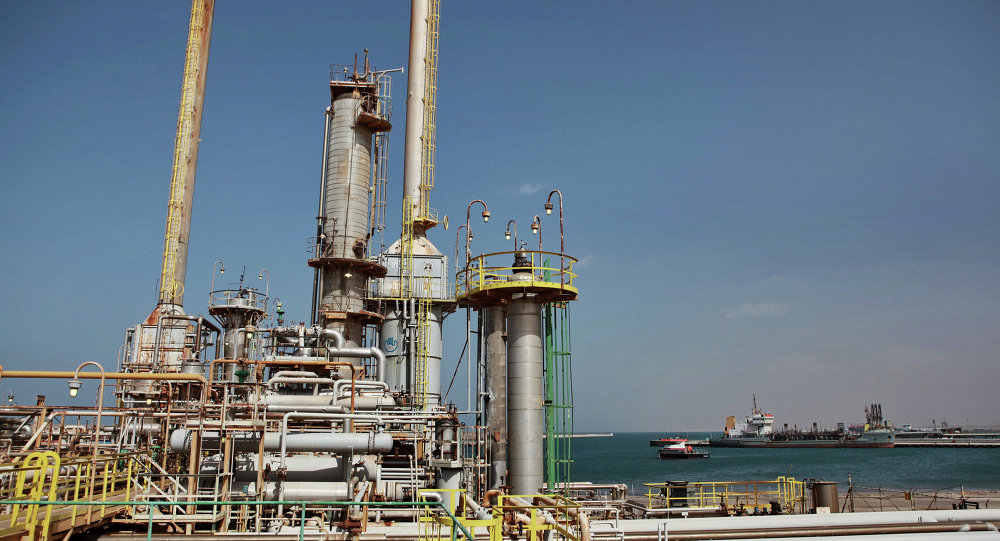 Field engineers have announced the reopening of several wells in Al-Sharara oil field that was shut down last December in Libya due to the presence of militants in the area. Engineers added that the oil field, that resumed production following the exit of armed groups, is targeting a primary production of 80,000 oil barrels daily.
The National Oil Corporation (NOC) in Libya announced in December the 10th 2017, that the "force majeure" status will be lifted of the Al-Sharara oil field after the exit of militants was confirmed. The presence of the militants in the area caused the oil field a loss worth 1.8 billion USD. The NOC also pointed out that the "force majeure" status exempts the company from all liability in all non-compliance events concerning oil delivery contracts.
In a statement issued, the NOC indicated that it has received a confirmation regarding the stabilization of security in Al-Sharara oil field. Therefore, a specialized NOC inspection team was sent to the cited location to further confirm its level of security. Later, it was announced that workers are allowed on the field to proceed with their work.
From his side, the Chairman of National Oil Corporation, Eng. Mustafa Sanalla, pointed out the need to keep the NOC an independent corporation to ensure that it won't be targeted in any upcoming armed raids or extortions. Sanalla also added that additional security measures were taken to protect employees in the Al-Sharara field. He also ensured that the NOC is keen to secure the areas surrounding the field by establishing secure green areas around the location.
Al-Sharara oil field is multi-nationally managed by the NOC along with the French Total S.A, Austrian OMV, Norwegian Statoil (currently known as Equinor) in cooperation with Akakus Oil Operations. The field is located 900 km south of the Tripoli, in the Ubari region. It's one of the largest oil fields in Libra, with a total production of a million oil barrels and a production capacity of 315,000 daily barrels per spark.