Lebanese embassy in London hosts reception in honours of Minister Gebran Bassil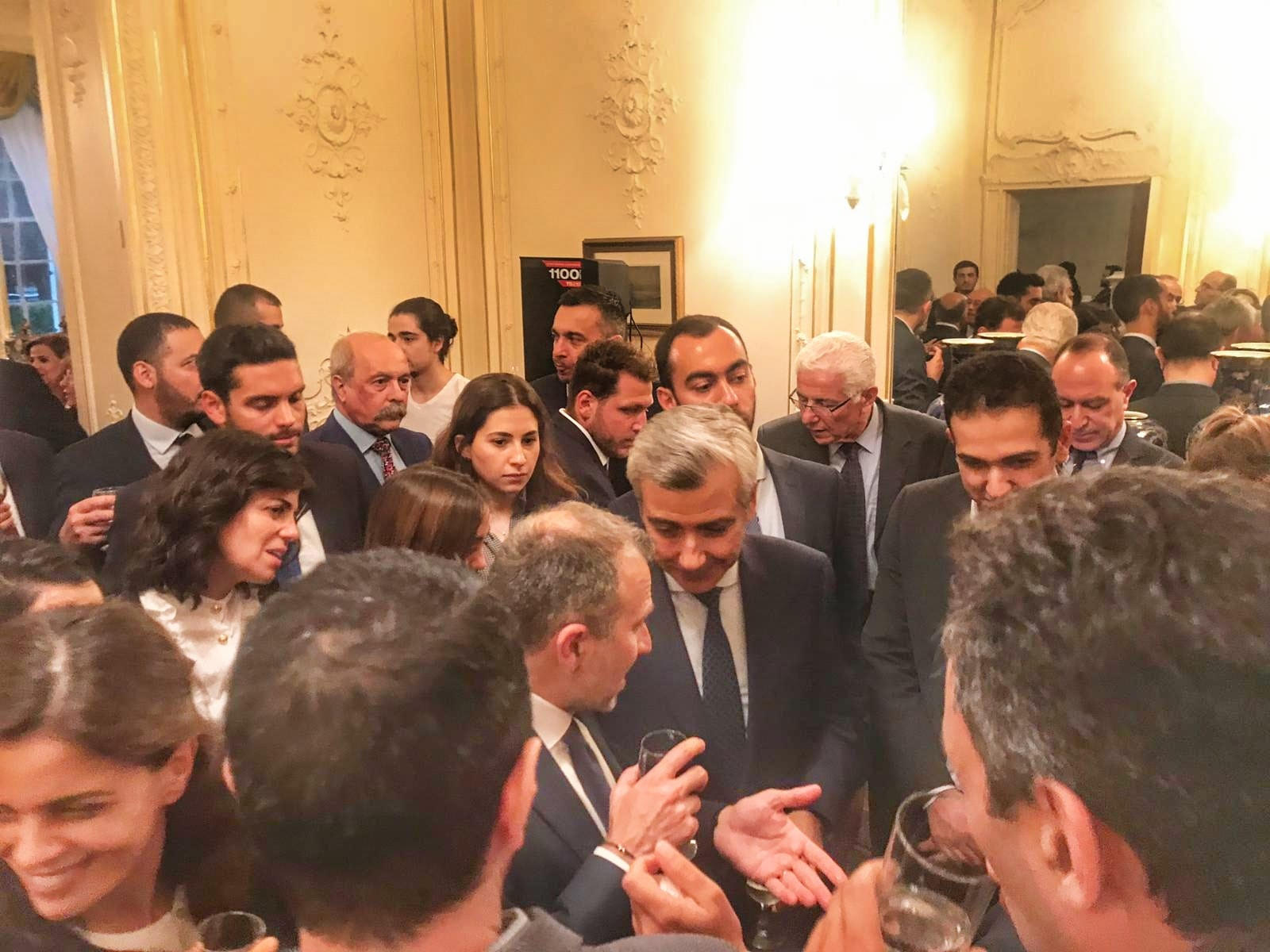 A reception in honour of Lebanon's Foreign Minister, Mr. Gebran Bassil – who is in London on a working visit – was held in the UK residence of the Ambassador of the Republic of Lebanon, Mr. Rami Mortada.
The reception was attended by businessmen and women along with several media professionals and London-based prominent Lebanese figures and students.
In his welcoming speech, the Ambassador expressed his appreciation of the minister's efforts in London, initiated with meetings held with UK's research, and foreign affair centres as well as the British Ministry of Defence; asserting that all was in the best interest of Lebanon and its people.
During his talk, Mr. Bassil gave a brief summary on the meetings and visits carried out in the UK, revealing that Lebanon is on the verge of signing a new trading contract with Britain. This contract will answers to the new reality imposed by Brexit's negotiations. He thanked the efforts and accomplishments achieved by the Lebanese in diaspora, and their supportive campaigns to Lebanon's tourism and national produce. Mr. Bassil also asserted on the unity and harmony between Lebanon's parties, confirming that the nation's fabric is strong and held together.
Continuing, the minister called on his people to participate in the Lebanese Energy Diaspora conference as well, which will be held in the year 2020 in Lebanon, where part of it will be dedicated to the economy. The conference will include a section for Lebanese youth who were invited by the minister to visit the Lebanese expatriate house in the UK. Finally, Mr. Bassil emphasized on the importance of the Lebanese identity and sense of belonging, adding that the Republic of Lebanon should be a top priority for all Lebanese and its best interest should always come before any other interests concluding that Lebanon's interest will reflect on the interests of every Lebanese. The reception ended with attendees socializing, networking and taking pictures with the minister.
During his visit to London, Mr. Bassil took part in several meetings and dialogues with political researchers, ambassadors, strategic analysts from the Royal United Services Institute.
Discussions included the current state of Lebanon and the Middle East. Amongst the topics discussed were the Arab-Israeli conflict, the Syrian crisis and the war against terrorism and extremism in the region.