Dubai market: Establish your company in less than 5 days in DMCC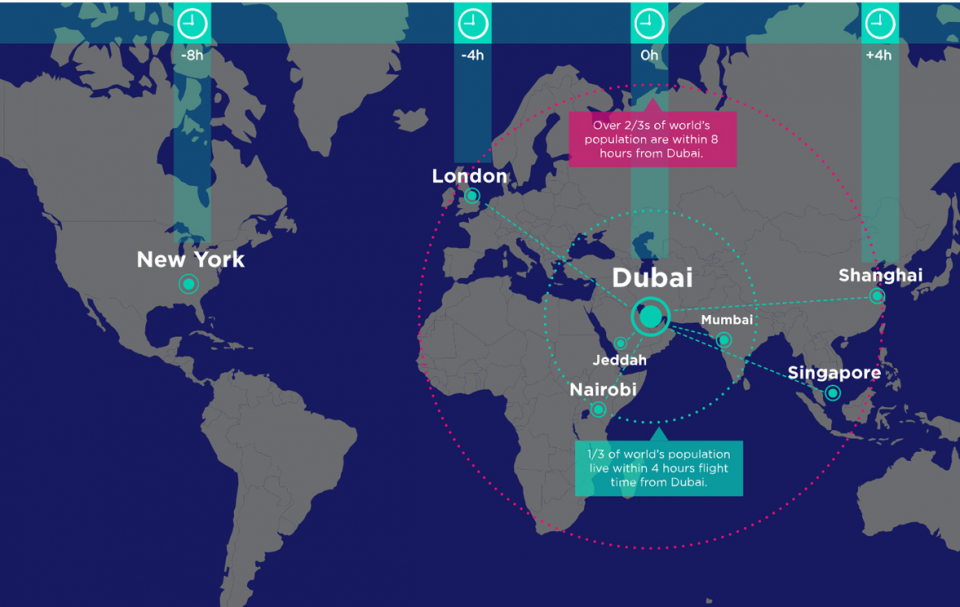 The offer includes a free trial period for 6 months. Companies can learn about the characteristics and nature of the Dubai market without being asked for an initial investment. You can fully and digitally establish the company within less than 5 working days in DMCC
By: Marah Sharba
The Dubai Multi Commodities Center (DACC) has announced a new offer allowing companies from around the world to establish representative offices in one of the world's leading commercial centres in less than 5 working days, in addition to a free trial period of 6 months.
Without obligation of an upfront fee, companies can discover prospects and growth opportunities in the Dubai market's business environment without the need to inject any initial investments.
They will also immediately benefit from the emirate's strategic geographical location, located at a global trade nexus with a vast network of logistical services with access to all parts of the region and the world at large. 
The entire process of establishing a representative office will be done digitally, providing smart solutions that allow companies to benefit from a wide range of business services offered by the DMCC via any electronic device, anywhere, and at any time.
Companies will also benefit from simplified incorporation requirements, such as not needing to open a bank account, along with the option to apply for a residence visa with family members, access business center facilities, and have the opportunity to communicate with companies already registered in the DMCC, via digital communication platforms. This offer is valid until December 31, 2020.
Ahmed Hamza, Executive Director of DMCC Free Zone, said, 'DMCC has succeeded in creating a dynamic and thriving business environment that has redefined the ease concept in business. This is why 18,000 companies have chosen to establish their business in our Free Zone.
This new offer stresses our commitment to empowering companies coming from all over the world and paves their way in consolidating their presence in Dubai, and the region, as well as enhance their access to some of the fastest-growing markets.
There is no doubt that this will positively reflect on enhancing the local economy in Dubai, which will ensure its distinguished position as a preferred destination for business.'
As the world's fastest growing free zone, the DMCC continues its vital role in enhancing Dubai's attractiveness as a major destination by providing a strong, world-class business infrastructure, offering a wide range of facilities, other services and products, as well as creating an environment that stimulates business growth, supported by a strong regulatory framework.
Registered companies in the centre have full access to commodity markets and vast business opportunities through all industrial sectors, including diamonds, gold, gemstones, coffee, tea and many more.
This new offer comes after announcing the Dubai Multi Commodities Center as the best free zone in the world for the sixth consecutive year by fDi Magazine published by the Financial Times.
The centre launched its largest commercial campaign in its history last March by launching a business support package that enables registered and new companies to overcome Covid-19 pandemic challenges.
In the light of the strong demand and positive reactions from the market, the DMCC has extended This package's period until the end of December.
The DMCC has attracted more than 18,000 local and international companies of all sizes: startups, small and medium enterprises to the largest global companies, in terms of revenue, since its establishment in 2002 according to US Fortune magazine's list of 500 international companies. This award-winning free zone has an average of 7 companies' registrations daily.