Grand Hyatt's first hotel in Saudi Arabia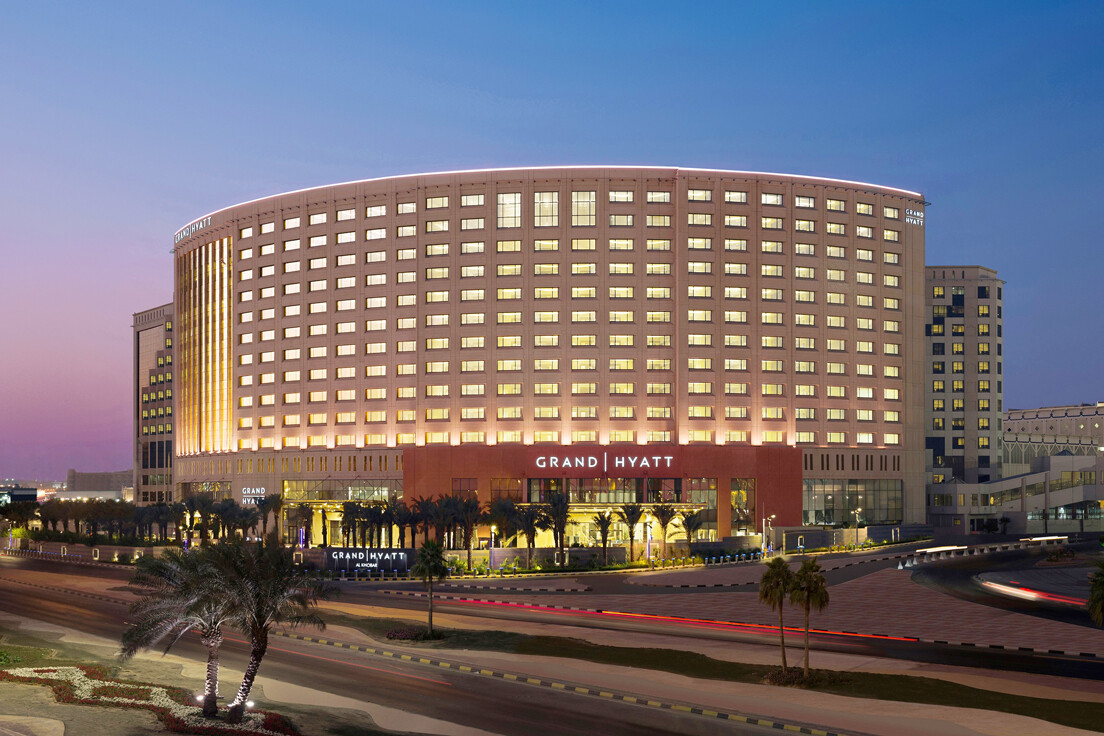 By: Marah Sharba
Hayat Hotels Group unveiled the opening of the Grand Hyatt "Al Khobar" Hotel and Residence in the Saudi Arabia Kingdom, which is the brand's first hotel in the Kingdom.
The luxury hotel, consisting of 368 hotel units, including 54 hotel apartments, is located in the heart of Al Khobar and the hotel is connected to a bridge that extends to Al Rashed Mall.
Grand Hyatt Al Khobar Hotel and Residence is the sixth hotel to carry the Hyatt brand in the Kingdom of Saudi Arabia, and the fifth for the Grand Hyatt brand in the Middle East, which makes this opening an important step in the expansion strategy of Hayat Group in the region according to the group's statement.
The hotel will be opened in stages, starting with 120 rooms and suites in addition to 20 hotel apartments.
The first phase includes of 24 hours hospitality services opening, a lobby lounge, ballrooms, a fitness center, and a health club.
The remaining guest rooms, along with the Rosalie restaurants and Sakana House restaurants are expected to open in phase two in February 2021.
The third and final phase will be opening the remaining hotel apartments in March 2021.