Dr Fatmah Baothman: The First Saudi Woman to Win a World Prize in Artificial Intelligence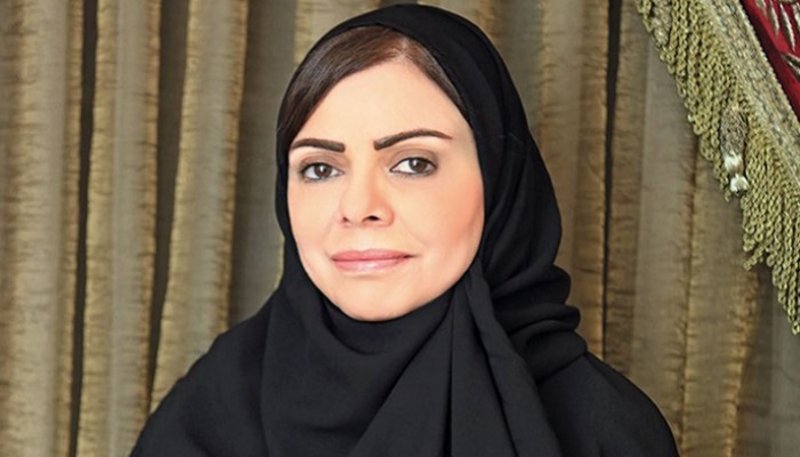 Dr Fatmah Baothman was awarded a Global Award at the Artificial Intelligence VB Summit in San Francisco, USA.
It is the first award for women leaders in AI from around the world.  Dr Fatmah Baothman was also awarded at the Blockchain Investment Conference – at the CC Forum from Britain, in the scientific research category.
Dr Baothman, founder and head of Saudi Artificial Intelligence Council, is the first woman from the Middle East to win two global awards in AI, from both the United States and the United Kingdom. She was selected from 100 women specializing in AI and its ethics worldwide in 2020.
Dr Fatmah Baothman is member of the S-20. She has also participated in many regional and global technology forums as a speaker. She has also participated in several strategic plans: The strategic plan for King Abdul Aziz City for Science and Technology, the university's strategic plans, and the Strategic Plan for the Artificial Intelligence Association, Youth Category.
Also, Fatmah Baothman translated a book on modern AI to help Arabic speakers better understand the topic, established a knowledge channel, which has more than seven thousand followers and published many of her articles in newspapers, knowledge magazines and scientific magazines on various topics concering AI.
Dr Fatmah Baothman was also praised for her achievements by Custodian of the Two Holy Mosque's Embassy in Paris on its official website on International Women's Day 2019. Her Royal Highness Princess Rima Bint Bandar, Custodian of the Two Holy Mosques Ambassador in the United States, also tweeted about her as she is among the top ten women models in Saudi Arabia. British University praised her achievements on its official website and in the honour panel of their Chuan building.
Who is Fatmah Baothman , in specialization and practical experience?
I got a PhD in modern Artificial Intelligence from the Faculty of Computers and Engineering, Huddersfield University in Britain in 2003. My dissertation was "Automated Recognition of Arabic Sounds Using Phonetics" I am a faculty member at King Abdul Aziz University. I contributed to the establishment of the Computer Sciences for women Department, then joined the Information Systems Division and contributed to its establishment. I have been granted a number of supported research projects, most notably King Abdullah's program in the National Technology Plan, to develop robotic packages in education, a programme in pilgrimage crowd management, Arabic writing recognition, in the Blockchain and in simultaneous and asynchronous training.
I've held many administrative positions both inside and outside the university, including director of the Apple Center, director of the education sector in King Abdullah Economic City, program director and deputy director of the Information Technology Center at King Abdul Aziz University, and assistant of several Faculties of Science.
As a member of the digital advisory board with Abu Dhabi's digital government for future government conference, I have also provided technical consultations, a consultant for research programmes and information technology programs. I also participated in several specialized committees in AI, and MANDET, which is a set of AI tools for the authentication of images and videos for forensic purposes, for UNESCO's Horizon 2020 – EU.
I have also contributed to lectures via satellite, for AI, in cooperation with Zurich and Tokyo universities, where Saudi Arabia was put on the final report's scientific cooperation map. I contributed to an article on scientific achievement and in the 20th-year Artificial Intelligence Lab Celebration, which had the largest gathering of artificial intelligence scientists.
What are the details of your participation in the US AI Summit, in which you received the first AI prize of its kind?
The first artificial intelligence gateway of its kind, which gives the world's highest attention to artificial intelligence specialists and their positive influence on their societies, the nominating committee has urged women to show a strong commitment to changing the status quo as technology develops slowly by established standards.  They took into account what had been offered, about their technological practices and their etiquette in their societies.
The award was presented for the first time in 2019 at a global conference in San Francisco to feature artificial intelligence, with more than 150 contestants from around the world, and was won by Synthetic Intelligence – for scientific research, to contribute to the recognition of Arabic language. The first woman to be found in artificial intelligence in the Middle East region, the first woman to be a female engineer in the region, at King Abd Al-Aziz University.
I also called on the UN to include a new goal in the sustainable development goals of man-made artificial intelligence, and in my continuing leadership of the creation of artificial intelligence.
In particular, what does the prize you received mean to you?
A new start to the greatest harvest
How were you honoured in your own country for being at the influential forefront of the artificial intelligence industry?
I have received many discretionary and generous awards from several ministries, companies, scientific and social institutions, including King Abdul Aziz University for Excellence in PhD, Ministry of Pilgrimage, Ministry of Foreign Affairs, Ministry of Higher Education, Aramco Shield and Cup, Prince Khaled Al-Faisal Center for Moderation, Jeddah Chamber of Commerce, Al-Ghad Saudi Engineering Armour, and Scitech, the IT Security Shield, Technology Services, Governance, etc.
I have won a distinct award for a (technical volunteering) initiative using AI on the International Saudi Volunteering Day from the Ministry of Resources and Social Development for AI.
There are many occasions where you have represented Saudi women; mention them to us?
I represented Saudi women on several important occasions, as part of the Kingdom's diplomatic relations celebration in its 50th year with Austria, the delegation of the Education Ministry in Austria at the Book Fair, the delegation of the Arab women investors Conference in Egypt, in Germany with the Survey Authority. In Paris, I participated in the region's electronics and electrical engineering organization, as part of the Saudi Arabia delegation to Qatar for businesswomen and academics. Also, I am a member of the Digital Advisory Council of the Abu Dhabi Government for the future Governments Conference.
As Chairman of the first Association for Artificial Intelligence in Saudi Arabia, what are the objectives and activities of the Association?
Goals that serve the vision of Saudi Arabia 2030:
1- Spreading the importance of AI technologies awareness, 2- supporting useful AI for our homeland, 3- contributing to the digital transformation of AI
The association activities include Awareness-raising, education, awareness campaigns, counselling and consultation, management, operation and maintenance of public facilities, events, studies and research, programmes, measurement, evaluation and accreditation.
What are the basic pillars of the Youth Strategic Plan adopted by the Artificial Intelligence Association?
Saudi Arabia Vision 2030, global AI indicators, innovation indicators, sustainability indicators, and global competitiveness indicators.
What can artificial intelligence provide to support the "quality of life" program, one of the Saudi Vision 2030 programs?
We have many social initiatives in the Artificial Intelligence Association that support the quality of life for different groups, including the youth and the elderly, and God willing, soon they will be launched.
How would you rate the extent of using "artificial intelligence" techniques in various fields in the world generally and in Saudi Arabia, in particular?
Through Vision 2030, Saudi Arabia Kingdom has been able to move in the right direction to lay the foundation stone for activation of "artificial intelligence", and we have all witnessed what the NEOM Chairman of the Board proposed, "The Line" development, an exceptional project that combines smart digital city services, future cities and sustainable cities. It is expected that this project will provide a qualitative leap for human life in the health, knowledge, service, tourism, economy and other fields.
In your opinion, what is the future of "artificial intelligence" science in the Arab world?
The development of "artificial intelligence" science is still in its beginning or absent in some Arab countries, especially with the presence of some opponents of this science. It needs more empowerment to make the Arab world go through this distinguishing experience to take a leadership role in this global race before it is too late because the Arab world has many young minds, thinkers and experts that can be invested.
When can "artificial intelligence" become a part of our daily life?
It has become a reality, and we live with artificial intelligence in its current simplest form now through mobile devices and security monitoring.
What does it mean to you formally represent Arab women in general and Saudi Arabia, particularly in many international forums?
Serving the country, highlighting the level of empowerment of Saudi women, highlighting the level of Saudi women's excellence compared with their female colleagues from around the world, increasing knowledge, developing relationships.
Who is your role model? Who was the supporter of your success?
My role model is Her Royal Highness Princess Rima bint Bandar. She is an honourable model for women globally and Saudi Arabia, especially in her diplomacy, knowledge, elegance, and international position.
Can Saudi women play a leading role in serving the Kingdom through various fields?
The state, may God preserve it, empowered Saudi women in an unprecedented way through Vision 2030 and through various legislations and regulations. They occupied high positions in embassies, consulates, companies, banks, universities, ministries, and the next to come is still greater, God willing.
 Saudi Arabia's Vision 2030 states: "Saudi women are an important component of power." Do you consider that as a support for Saudi women in fulfilling themselves?
This is considered as an element in achieving strength for her homeland, as she is an influential and effective global model, and for society and her family as she contributes to building her future and of course, for her own sake, as she achieves continuous development and success.
What is Dr Fatmah Baothman 's advice to Saudi and Arab women?
Use science, continuous development, and the correct use of time in order to achieve our dreams and create a more beautiful reality for our society in the Kingdom of Saudi Arabia and in the rest of the Arab world.