In the scope of the partnership support .. Arab-European Centre cooperated with the Tunisian Ministry of Education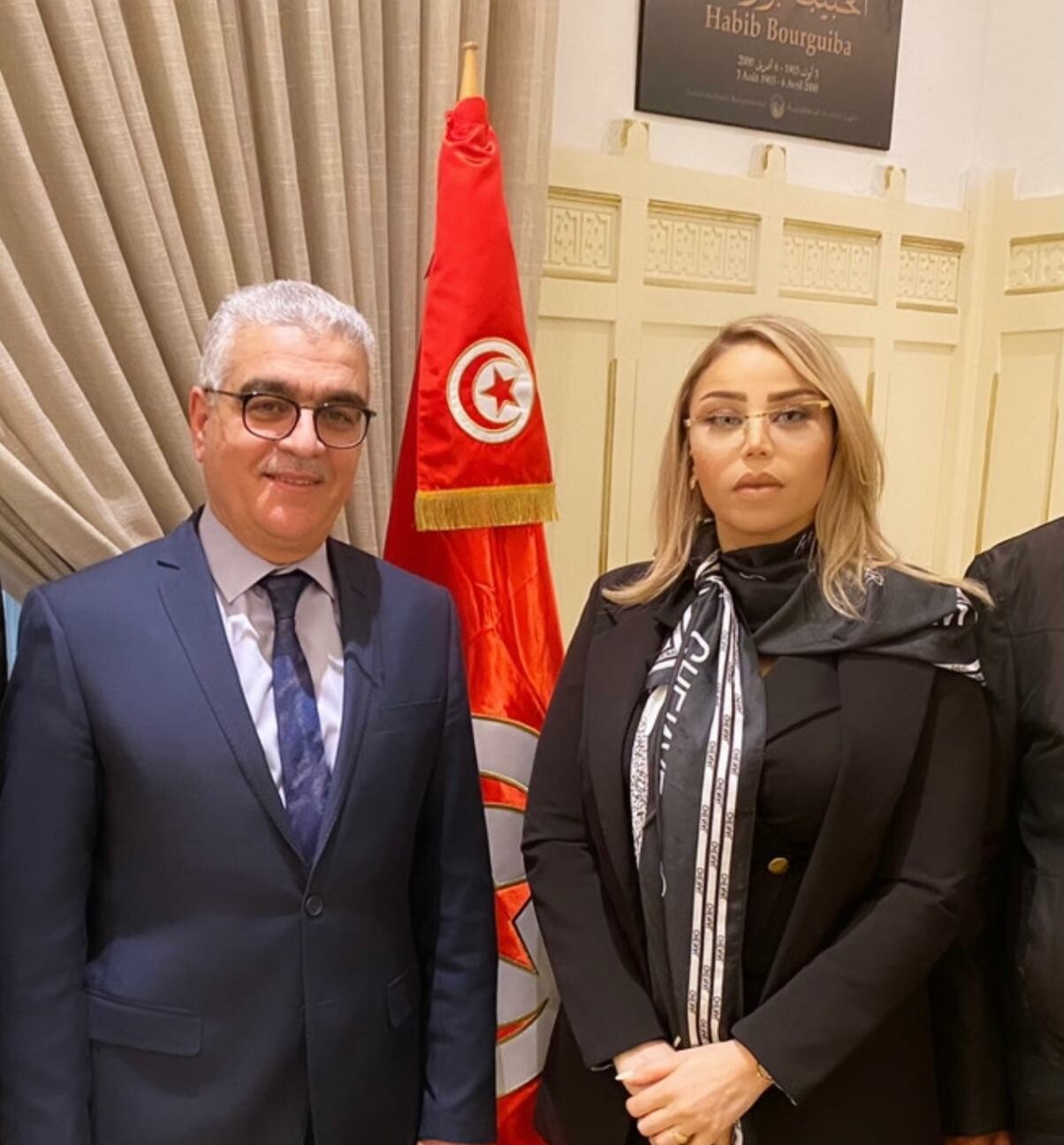 As a result of the partnership between the
Ministry of Education
 and the Arab-European Centre of Human Rights and International Law, Mr Fathi AlSlaouti, Minister of Education, greeted Mrs Asma Bin Said, Head of International and Diplomatic relations at the Arab-European Centre, Mr Muhammad Ali Qaseem, vice president of International and Diplomatic Relations of the Centre, and artist Fathi Al-Hadawi, Ambassador of Peace and the representative of the Centre in Tunis.
The Arab-European Centre is working with Education Ministry in Tunis
The group discussed areas of cooperation to support the Ministry's efforts in the following stage.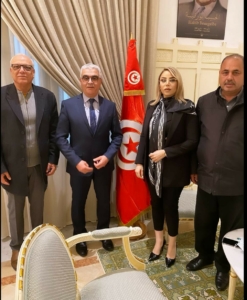 During the meeting, Dr Asma Bin Said referred to the great efforts made by the Ministry of Education to support and advance the educational process in Tunisia, especially those tangible efforts that the Ministry of Education had made during the COVID crisis.
She emphasized that the centre will cooperate with the ministry in
several
different aspects aimed at providing health and social services to students while
making room for cooperation in support of the Ministry of Education's efforts to enhance the educational process in Tunisia.