Bill Gates firm buys Saudi Prince Al-Waleed Four Seasons stake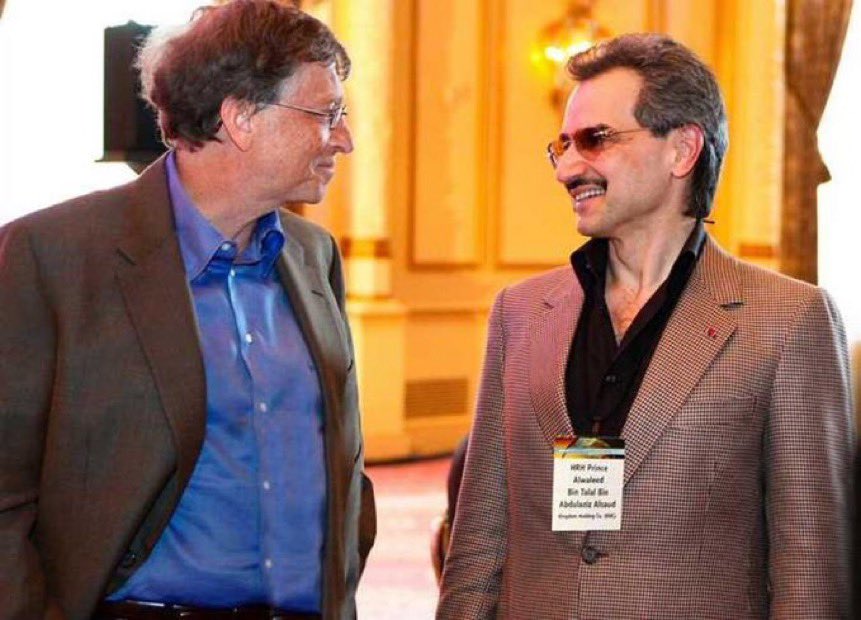 Cascade Investment L.L.C., the firm of billionaire Bill Gates – will pay Saudi billionaire Prince Alwaleed bin Talal's Kingdom Holding Co. $ 2.2 bn (8.3 bn riyals) for a 23.75% out of 47.50% stake in Four Seasons Holding Co.
The company's statement said that Kingdom Holding is expected to make pre-tax profits of around $ 1.57 billion. The deal is expected to be complete in January 2022, once the monopoly authority is granted clearance.
Following the transaction, an affiliate of K.H.C. will continue to own a 23.75% stake in Four Seasons. It will also continue to support the company and its considerable growth opportunities through K.H.C.'s ongoing representation on the Board of Directors and its ownership of Four Seasons-branded luxury properties. 
K.H.C.'s involvement with Four Seasons dates from 1994, when K.H.C. identified Four Seasons as a possible global leader in the luxury hotel management sector. At that time, an affiliate of K.H.C. acquired a strategic minority interest in Four Seasons via a partial public take-over bid.
The investment was a 'win-win,' with K.H.C. assisting Four Seasons' strategic growth plans by acquiring and developing numerous international luxury hotels for the Four Seasons brand, including the flagship George V Hotel in Paris. 
Since 2007, Four Seasons has been owned privately by an affiliate of K.H.C., an affiliate of Cascade Investment, L.L.C., a private investment entity that holds the assets of Bill Gates and Mr. Isadore Sharp, the founder of Four Seasons.
 With the support of its shareholders, Four Seasons has become the leading luxury hospitality group, operating 121 hotels and resorts and 46 residential properties in 47 countries and with over 40 thousand employees. 
Following the transaction and through its affiliate's ownership of 23.75% in Four Seasons, K.H.C. remains strongly committed to the group and looks forward to continuing to assist Four Seasons with its growth plans.