Future of responsible fashion demands collaboration, says curator of innovation and tech showcase at UK Pavilion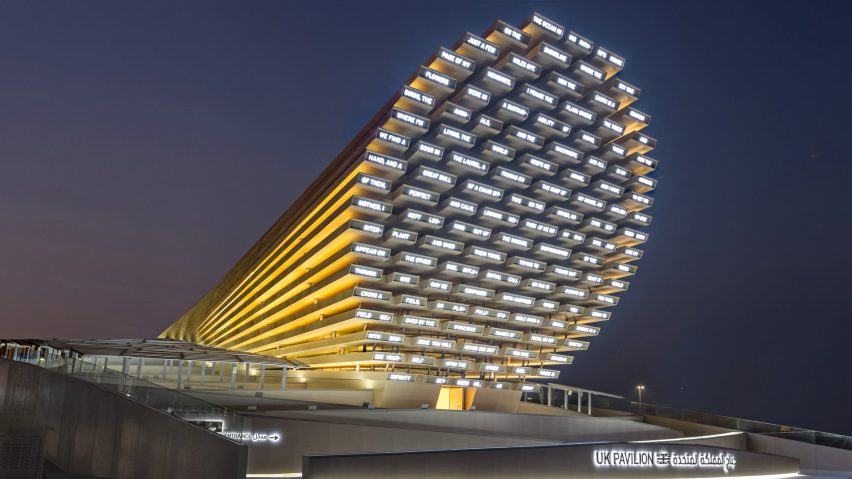 With less than one per cent of all garments recycled, collaboration across a plethora of skillsets is key to a bright future for responsible and sustainable fashion, says the curator of an innovation-focused fashion showcase currently under way at the UK Pavilion.
"We have hundreds of different nationalities coming through [Expo 2020]," said Dr Claire Lerpiniere, Senior Lecturer in Textile Design at De Montfort University (DMU) in the UK, when asked the benefits of displaying the 'Future of Textiles' – an exhibition of DMU-developed wonder materials and tech to resolve some of the textile industry's biggest challenges, taking place at Expo 2020 Dubai from 22-23 October.
"What's really exciting is that when we think about the transition towards responsible and sustainable fashion, and the work that has been done everywhere, those voices and those activities are amplified when you've got different collaborations – it needs designers, activists, crafts people, engineers, business people, accountants, people who have expertise in AI and data-driven design, accounting, [and] blockchain. 
"All of these people have a role to play, and the more we can collaborate and work together the more impact our work can have collectively, rather than individually," Lerpiniere said, adding that currently less than one per cent of all garments are recycled, with most ending up in landfill. 
Among exciting developments on display, visitors can expect to see holographic fibre and 3D printing, alongside other wonder materials – some created using space-age technologies or ancient materials in unexpected new ways.
A DMU research team, led by Dr Lerpiniere and Jinsong Shen, Professor of Textile Chemistry and Biotechnology, have researched more sustainable methods of dyeing clothes, including biodegradable enzymes in natural fungi to add colour – avoiding the use of conventional, synthetic dyes that have harmful effects on the environment and human beings. 
Other methods the team are exhibiting include laser-assisted processes for textile surface coloration and patterning, enzyme biotechnology for machine-washable wool, electroforming for metallised embellishment on textiles, and the use of sustainable bast fibres (flax, hemp and nettle fibres).
The 'Future of Textiles' forms part of 'In the Future, What Will we Wear?', a series of talks, exhibitions, interactive digital displays, workshops, performances and experiences at the UK Pavilion from 22-27 October that considers how the global fashion industry can evolve to address a range of challenges that were raised during recent editions of London Fashion Week.