Take the holiday spirit home with Turkey Takeaway at Le Meridien Dubai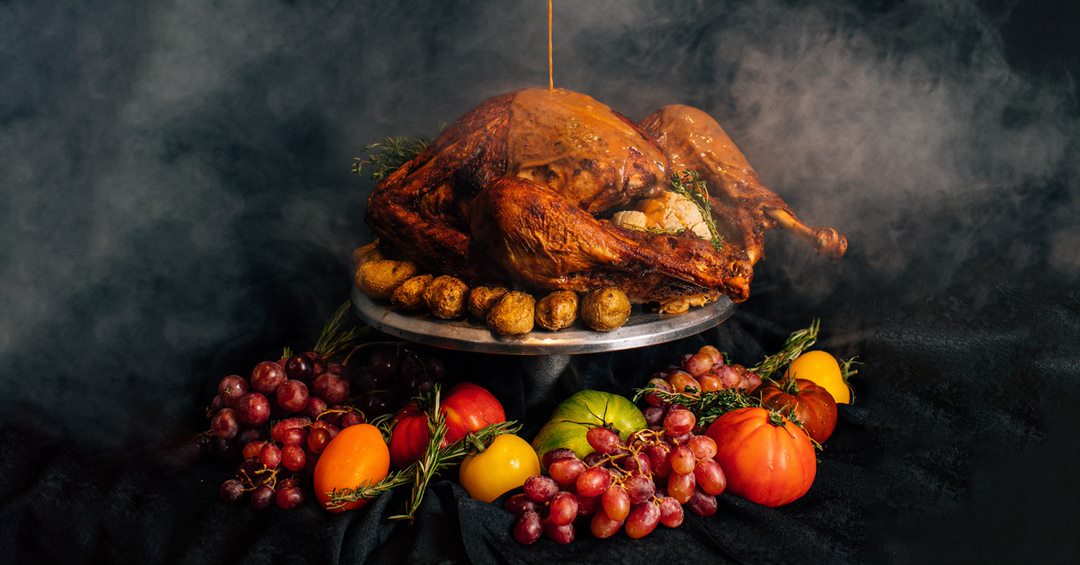 Savour a delicious roasted turkey this holiday season with Turkey Takeaway at Gourmandises, located at Le Meridien Dubai. Enjoy the traditional festive dinner surrounded by your loved ones with this hassle-free option.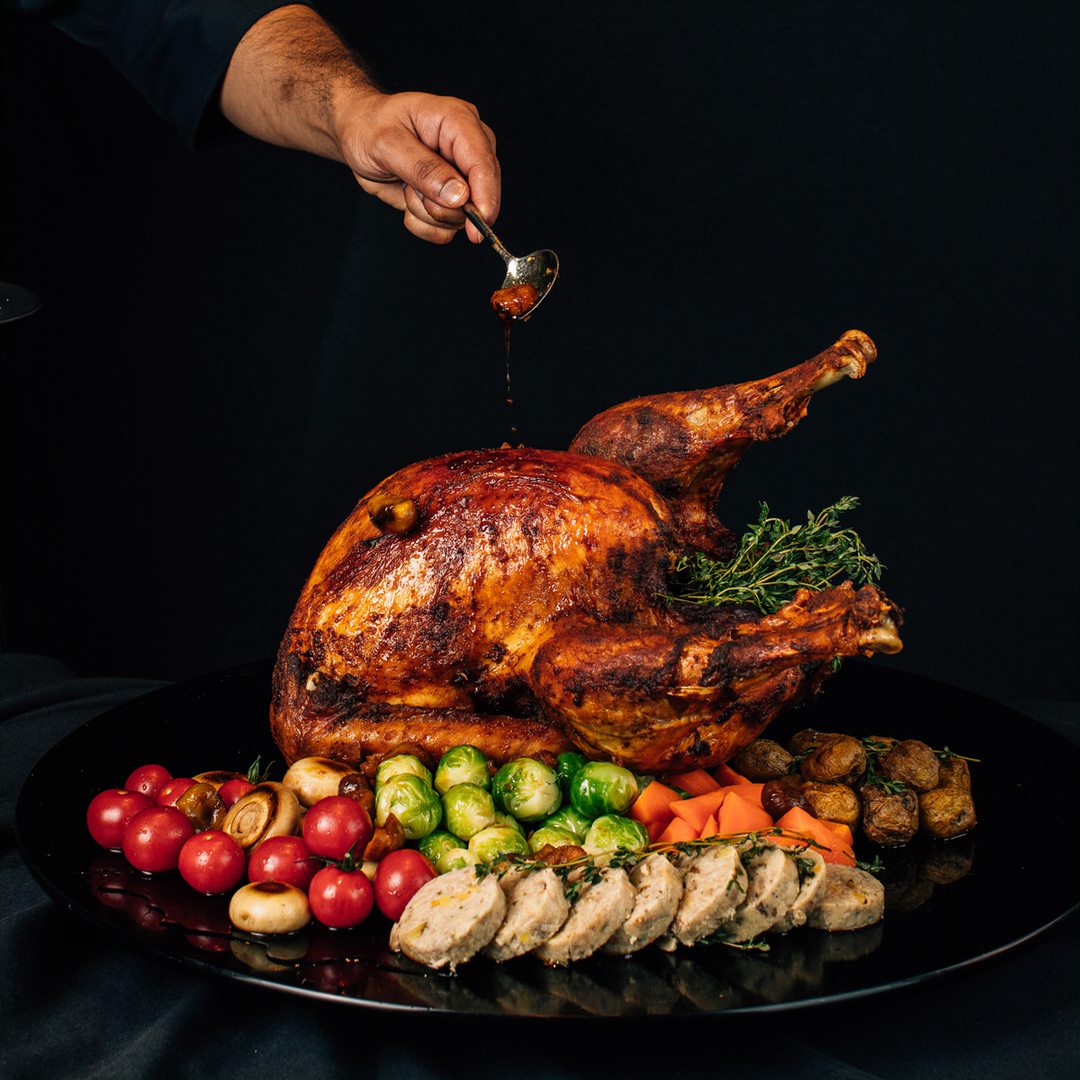 Surprise your guests with Gourmadises' mouth-watering turkey roast stuffed with moist-cooked potatoes, nicely chopped vegetables, sauteed Brussel Sprouts, and gravy sauce for the finishing touch. 
As the season calls for turkey, treat your friends and family with delicious festive dinner to take from 1-31 December 2021, with a variety of options depending on your preference.
Turkey Takeaway at Gourmandises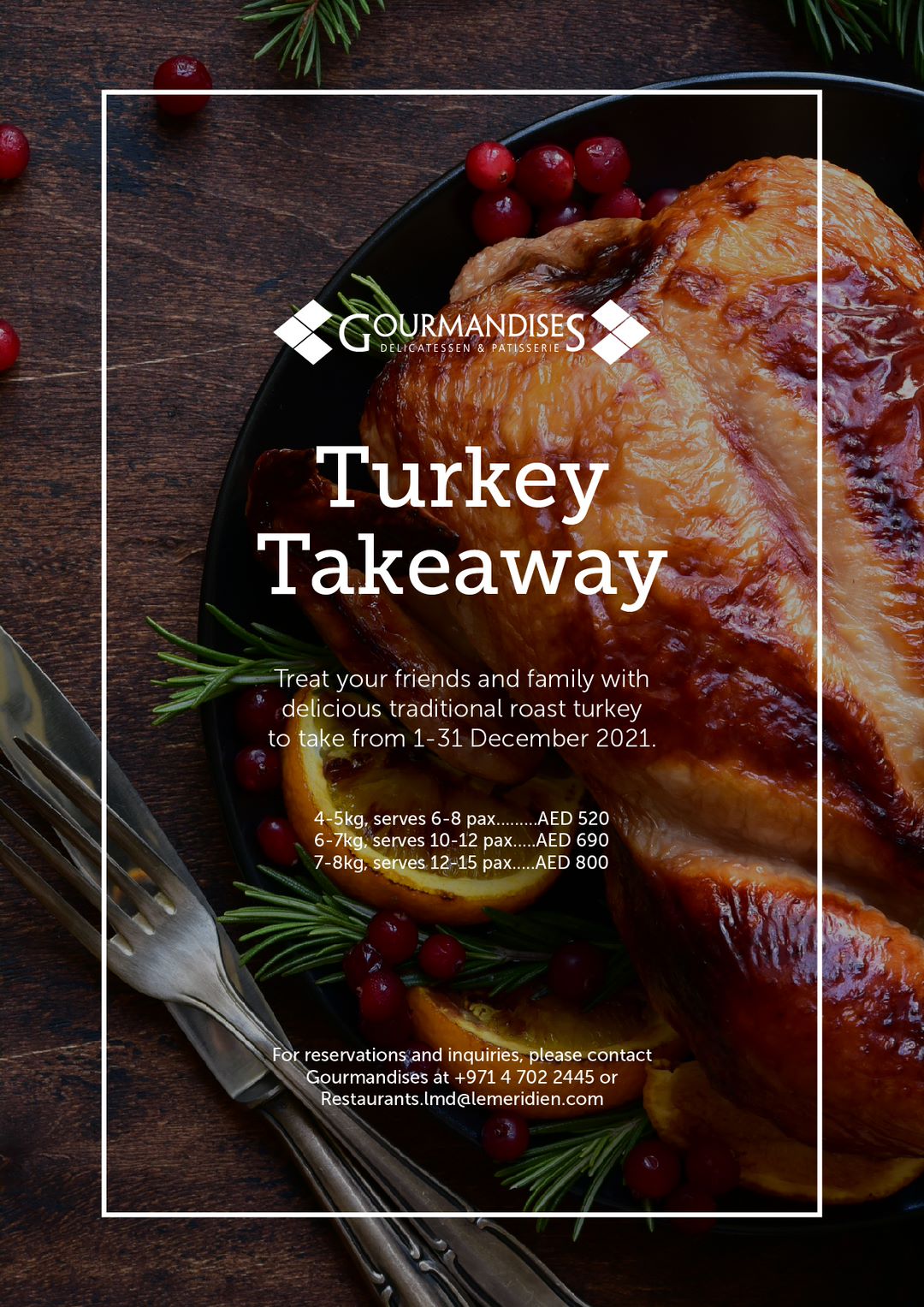 Prices:
4-5kg, serves 6-8 pax AED 520
6-7kg, serves 10-12 pax AED 690
7-8kg, serves 12-15 pax AED 800
Reservation:
For reservations contact Gourmandises at +97147022445 or simply email restaurants.lmd@lemeridien.com with contact details, preferred time and date.