Spin under the Stars during an Unforgettable Cycle Class with MOTION; on the Helipad of The St Regis Abu Dhabi at Nation Towers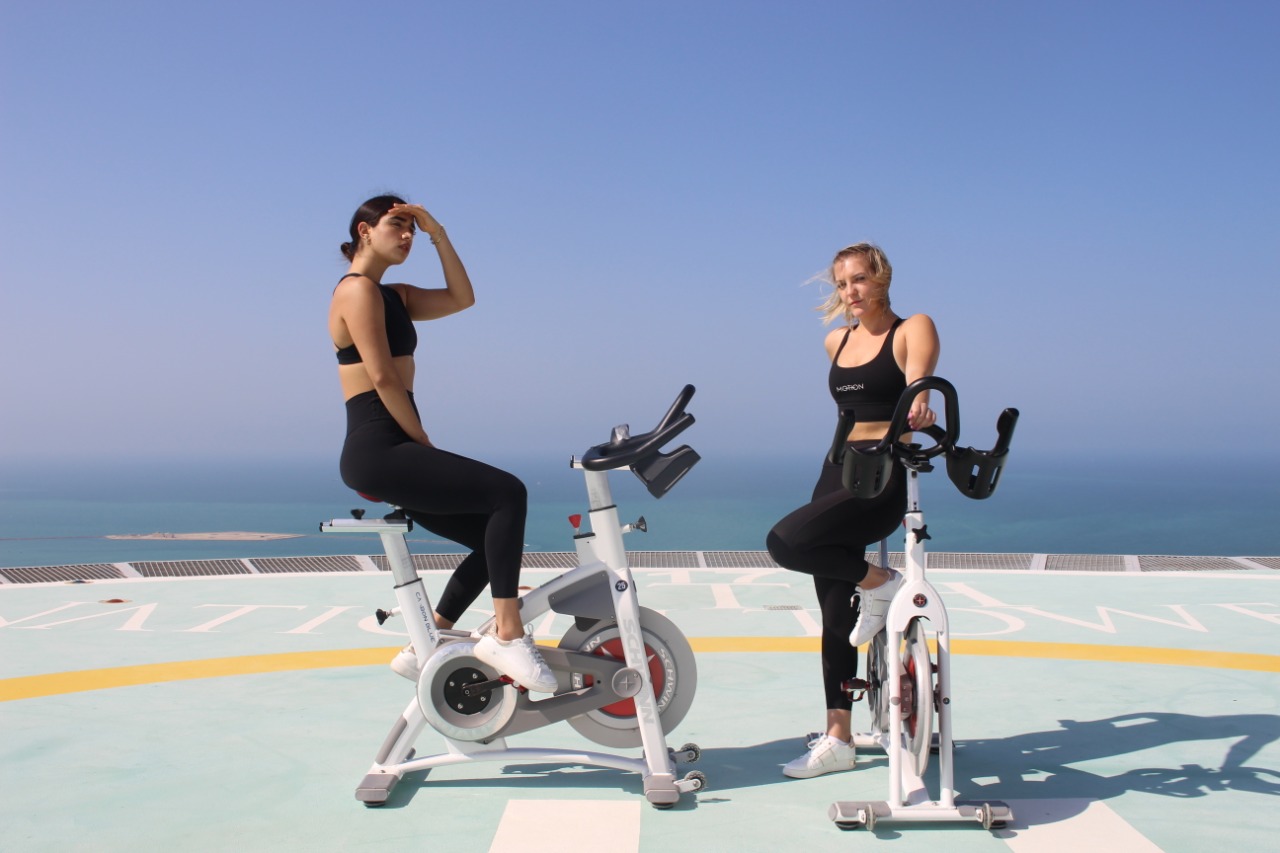 'Reach for the Sky' with MOTION at The St Regis Abu Dhabi, as the World's Highest Altitude Spin Class takes place 225 meters in the sky, to celebrate the UAE's Golden Jubilee
"The word impossible is not in the leader's dictionaries. No matter how big the challenges, strong faith, determination and resolve will overcome them."
HH Sheikh Mohammed bin Rashid Al Maktoum, vice president of the UAE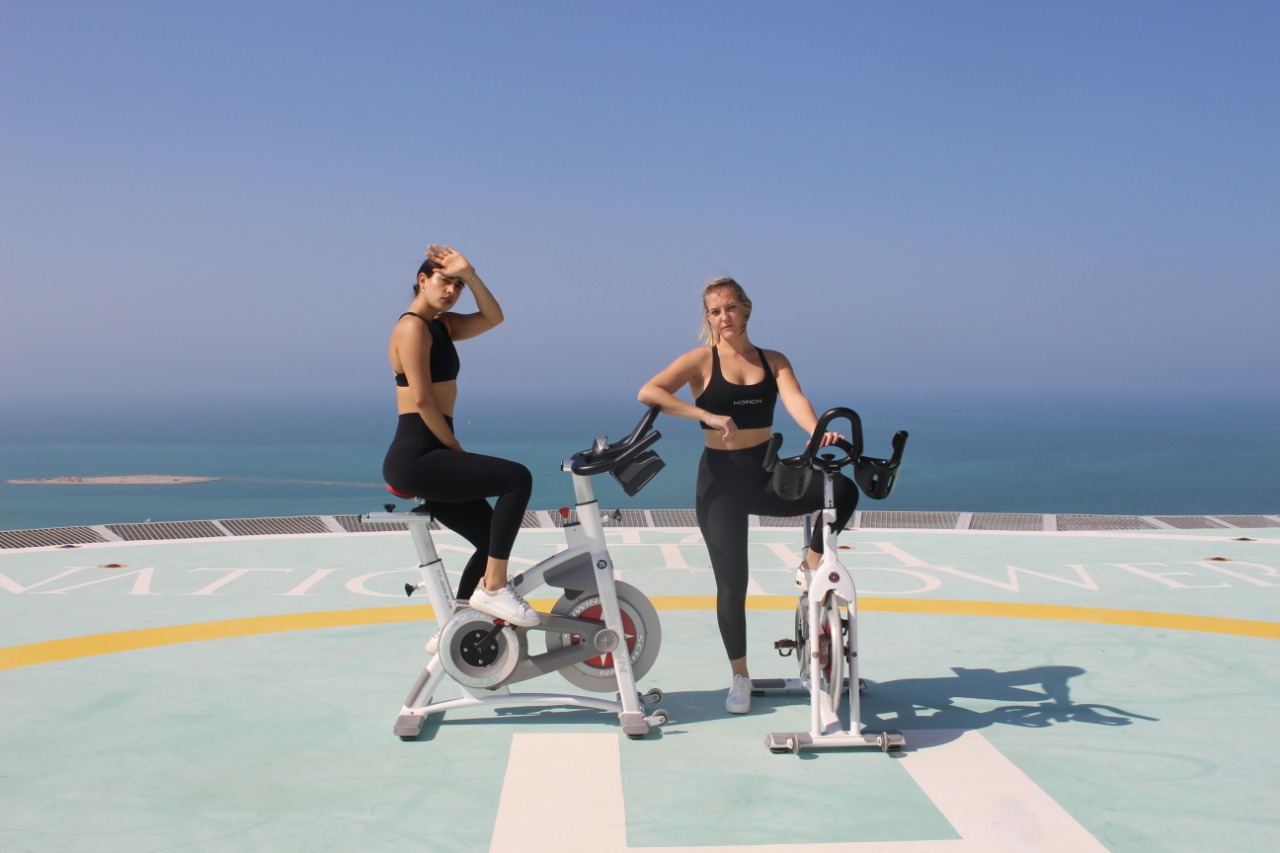 To celebrate the UAE's Golden Jubilee and to mark the incredible achievements and grandeur of the country, MOTION has partnered with The St Regis Abu Dhabi, to bring the world's first ever helipad-spin class to the UAE. A fitting name, 'Reach for the Sky', sets the tone for this unique event, taking place 255 meters in the sky, becoming the highest spin ride in the world.
Motivational speeches centered around the theme that 'nothing is impossible' will punctuate the high-energy class, as riders spin under a light show of the UAE colours. 
'Make it Happen', three words that reflect the spirit of MOTION, the indoor cycling boutique that has shaped the UAE fitness landscape in recent years. Built from the ground up, the story behind MOTION is one of resilience that serves to inspire clients every day. Amelie Hua, CEO and Founder of the trendsetting cycling boutique was inspired by the courage of her own father. "I have seen my father, an immigrant, starting from the bottom, falling time and time again and rising again. This inspired my own will to fight for the things that matter in life. 
With MOTION, we strive to motivate people to achieve and push through their challenges, beyond the physical effort." A home-grown brand and a truly inspiring story that reflects the values of the UAE, this incredible event with MOTION will celebrate a country where 'nothing is impossible', this National Day.
"Make it happen is a moto that can certainly represent our brand's DNA and inspire our hosts in everything we do. We always strive to anticipate our guests' needs and we could not think of a better partnership than Motion to bring this inspiration to life at the top of the world. Sharing their vision on such an important day and milestone, is a proud moment for The St. Regis Abu Dhabi and we are privileged and lucky to shine within the night through UAE's lights." Moustafa Sakr, Area General Manager, The St. Regis Hotels & Resorts and Luxury Collection Hotels & Resorts, Abu Dhabi
Overview: Starting at sunset and running until later in the night, 5 classes will be hold on the helipad of The St Regis Abu Dhabi, with a stunning view of the capital. 
Date: 9th December 2021 
Price: AED 235
To book, please visit:  https://www.motion-cycling.ae/product/reach-for-the-sky/ or email:  helipad@motion-cycling.ae