Tamimi Markets opens its latest branch in Riffa as part of its 30-60 million dinar investments in Bahrain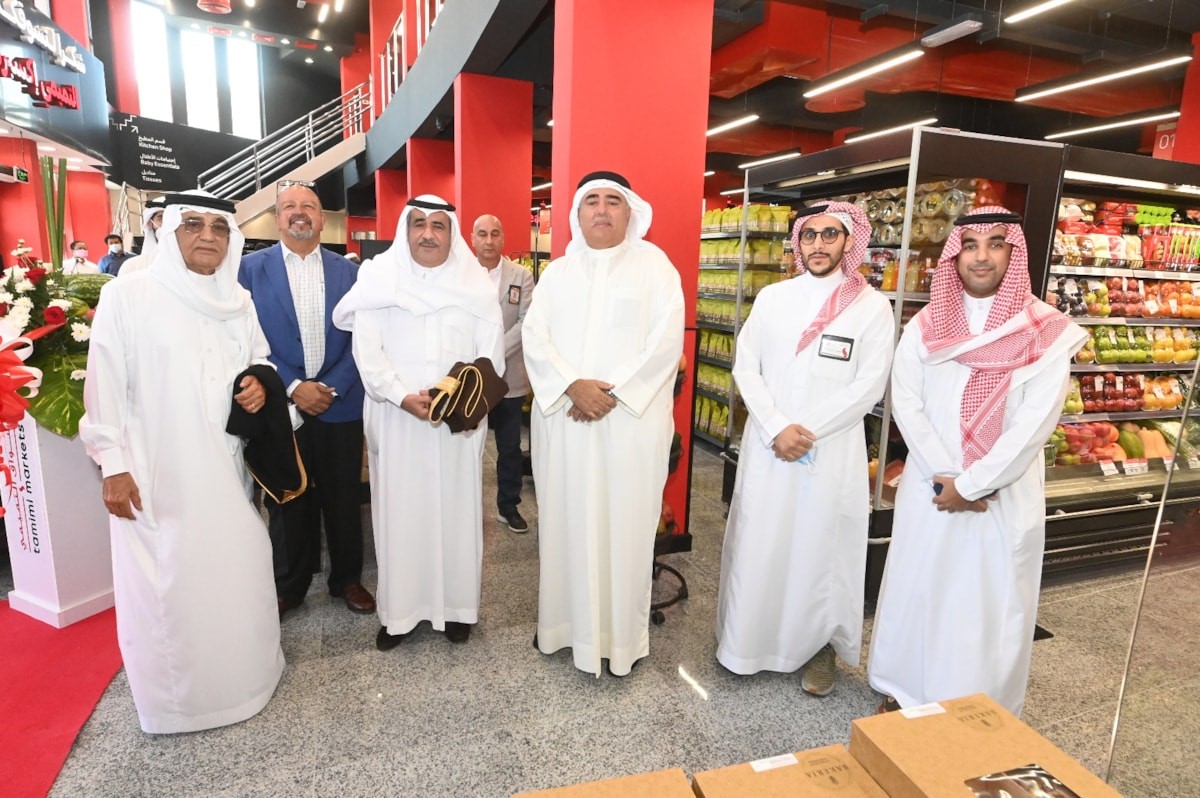 Tamimi Markets opened its latest branch in The View, Riffa, on Sunday (November 14, 2021). Mubarak Al-Tamimi, Chairman of the Board of Directors, confirmed that the group's investments in Bahrain range between 30 and 60 million Bahraini dinars through expansion through the opening of several branches covering all regions of the Kingdom.
Al-Tamimi stated that the markets would diversify their branches between supermarkets and 24-hour "Express" markets that serve residential areas. He pointed out that the group entered the Bahrain market as an investor in the field of food and will move to invest in the electrical field within the next period.
Al-Tamimi explained that the market operates 86 branches in Saudi Arabia and plans to grow to 200 branches. The group manages about 36 companies specialized in all fields.
The Executive Director of Al-Tamimi Markets, Abdulaziz Al-Tamimi, pointed out that the markets plan to open 4-6 branches in Bahrain over the next two years. Riffa is currently chosen to open a second new branch in less than a year. Another site will be chosen to open the third branch during the coming period.
Al-Tamimi indicated that the Bahraini market future is promising, and many Saudi companies are investing in it at present.
Bobby Rajendran, General Manager of Tamimi Markets Company, said that most of the branches that the group intends to invest in are under the "Tamimi Express" brand. Moreover, it plans to open four new branches.
The markets attract exclusive brands from the United States and European countries, including Britain. Among these exclusive brands are Safeway USA, Costco Wholesale, Sainsbury and Tamimi Markets, offering unique products and a wide range of packaged, chilled and frozen food products under the Signature Select, O Organic, Open Nature, Lucerne brands. Costco USA's Kirkland Signature, known for its exceptional quality, is only available at Tamimi Markets.
Tamimi Markets offers a selection of products from various brands around the world, including food products; healthy, organic, natural, dairy-free, gluten-free and sugar-free, in addition to fresh cheeses, meats and baked goods.
The supermarket also offers the perfect shopping experience by serving coffee. They also cater to the needs of busy customers throughout the day, like fast-cooking frozen meals, for example, homemade pizza, pasta and cheese, biryani and lasagna.
The supermarket provides a variety of meat that is not available in the local market. It is of high quality that is brought from the United States, New Zealand, Australia and Brazil, as well as the ideally priced wagyu pieces.