Qatar Tourism to target over 6 million visitors annually by 2030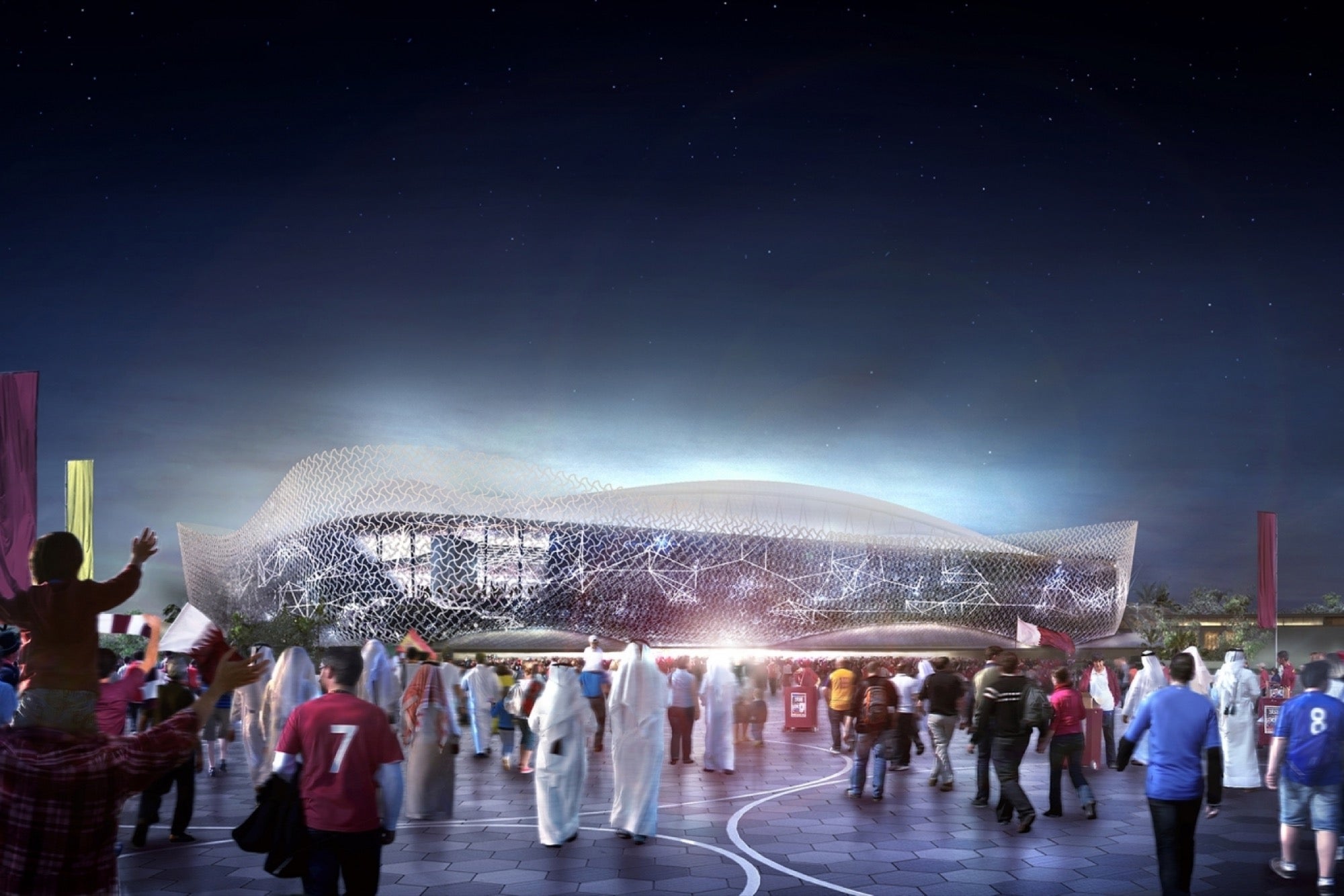 Qatar Tourism has achieved qualitative achievements in various components of the tourism sector. Under these achievements, it has been able to enhance its successful journey and add to its packed record new achievements that confirm the recovery of the tourism sector from the repercussions of Covid-19 where "Qatar Tourism" launched a number of events and strategic programs that support the dynamics of the tourism sector, be it festivals, exhibitions or recreational programs accounted for a large share of visitors locally and internationally. The hotel also witnessed significant growth in operating rates and available hotel rooms that exceeded 4% during the third quarter of this year compared to the same period of the last year.
Tourist Offers
Under the resumption of international travel around the world and the proximity to the World Cup Qatar 2022, Qatar continues to strengthen its tourism offers and expand tourist attractions to attract the largest number of visitors during the coming period. In line with Qatar National Vision 2030, the National Tourism Strategy coordinates efforts with all partners to ensure the development of new and distinct productive products and experiences. These new places include various sectors such as hospitality, shopping, sports and entertainment. More than 100 unique hotels are under construction that will enhance Qatar hotel capabilities. These include Raffles Hotel, Fairmont Hotel & Resort in Katara Towers, Doha Rosewood, and St Regis Arab Marsa Island. These hotels will enrich Qatar's offers in the luxury tourism sector and increase their attractiveness among travellers and luxury-lovers and who have more than 80 hotels between five and four stars to choose from.
Tourism projects
Qatar is also preparing to receive major tourism projects such as Plus Fandom Mall, a 580-store shopping centre, two-star hotel and recreational spaces. In addition, the West Bay North project will include six beaches, restaurants and places for external activities. The North Qatifan Island will be the first entertainment island in Qatar to have luxury hotels, resorts, beach clubs and water parks.
Qatar Tourism is leading a national tourism strategy across various sectors to reach six million visitors to Qatar annually by 2030 and promote the tourism sector's contribution in GDP to become 12% by 2030. To achieve this goal, Qatar Tourism cooperates with its partners in the sector to improve tourist experiments at all stages and support "excellence in service" as an authentic feature in the tourism sector and implement a marketing strategy with a focus on visitors from their departure from their countries until arrival to Qatar.
Excellence in service
Qatar Tourism has launched a series of programs and initiatives such as "excellence in service" and "clean Qatar" in cooperation with the Ministry of Public Health. The "World Chefs" project is an initiative lasting for two years and hosted by the seniors of the world's chefs in Qatar. Such initiatives aim to improve cooking experiences in Qatar and support the hospitality sector and promote investment opportunities in the food and beverage sector. Qatar's calendar of events includes many distinctive events.
Performance indicators
According to the report, hotel accommodation supply grew 4% in comparison to September 2020, with a total of 29.2 thousand keys by the end of Q3 2021 compared to 28.2 thousand during the same period last year. Deluxe and standard hotel apartments category witnessed the biggest growth of 9%. More information on market accommodation categories is available in the report.
Regarding hotel accommodation supply, the hospitality sector, excluding properties utilised for quarantine purposes, recorded a 14% growth in overall occupancy rates compared to the same period last year. The occupancy rate averaged 62% across Q3 2021, compared to 54% across the same period last year. The report also shows a 13% growth in the average room rate (ARR) (to 406 QAR) and a 29% increase in revenue per available room (RevPAR) (to 286 QAR), compared with the same period last year.
Tourist Map
Qatar Tourism is working to promote Qatar's presence on the global tourism map and enhance the capacity of the tourism sector to reach the target audience directly through the representative office network in the most important global markets and the developed digital platforms.
In the context of their efforts to market the components of the tourism product in World Markets, Qatar Tourism participated in many global promotional forums and was involved in the luxurious global travel market exhibition held in Cannes. It also participated in many other global exhibitions to inform the elite from international tourist decision-makers of the role of the local tourist products in supporting the world tourism industry with all the new and diverse products.
International exhibitions
As part of its role for enriching, prosper and revitalisation of local tourism, Qatar organised a series of global exhibitions, such as the Qatar International Tourism and Travel Exhibition, which attracted 34 countries who were able to express the quality and market their products in a group of attendees, companies and international institutions related to tour and tourism sectors.
Chairman of Qatar Tourism and Qatar Airways Group Chief Executive His Excellency Mr. Akbar Al Baker stated: "Qatar Travel Mart has provided us with a unique opportunity to introduce to the world the crème of our tourism industry, the private sector partners who bring our experiences to life for visitors. Our 'Experience a World Beyond' campaign targets Qatar's 17 top visitor source markets and features nine characters designed with CGI technology. With the FIFA World Cup Qatar 2022 just a year away, our short-term priority is to cater to the expected 1.5 million visitors and cultivate them into future ambassadors for our destination through exceptional experiences."
Qatar Tourism, in collaboration with Qatar Airways, Qatar Aircraft Catering Company (QACC) and Kings of Kitchen, is organising the "World Class Chefs." The two-year-long initiative aims to host high-profile chefs from around the world, with the purpose of exploring investment opportunities by introducing the world's top culinary talent to the emerging hub of gastronomy in the Middle East. The first guest chef to participate in this initiative is one of France's most renowned chefs, Julien Roucheteau, who will be demonstrating his craft and delectable dishes at exclusive Chef's Table sessions. On this occasion, Mr. Akbar Al-Baker, chairman of Qatar Tourism and CEO of Qatar Airways Group: "We are pleased to launch the International Chefs Initiative. Our vision is to promote Qatar as a regional centre in cooking and a global cooking destination that is characterised by this initiative to provide luxury food experiences and international visitors as well as providing investment opportunities for local and chefs investors to help diversify food and cooking in Qatar. "
The two-year initiative aims to host high-profile and award-winning international chefs from all over the world in Qatar, to enrich the country's thriving culinary scene and explore investment opportunities.  
Through the "World Class Chefs" project, Qatar Tourism, in collaboration with its partners, will diversify the country's tourism offerings for domestic audiences and international visitors by introducing new gastronomic experiences. 
Qatar Hospitality 2021 also focused on the importance of providing special clients' experiences in the hospitality and tourism sector. Qatar's hospitality is a platform for hotel operators, resorts, restaurants. In order to provide a comprehensive experience for tourists and international visitors, it aims to provide a platform for the specialists of the sector to provide them with skills, training and knowledge necessary to ensure an exceptional client experience.
Qatar Tourism has also organised an exhibition of Arab fashion with an unprecedented partnership with leading public and private authorities. "'She' exhibition is an exhibition for Arab fashion to play a pivotal role in promoting and consolidating the status of Qatar as a pioneering destination for Arab fashion," says Mr. Ahmed Al-Abidi, Chief Executive Officer of Qatar Business Events.