Luxurious Jewellery of sophistication and beauty from French Boucheron Maison in the Middle East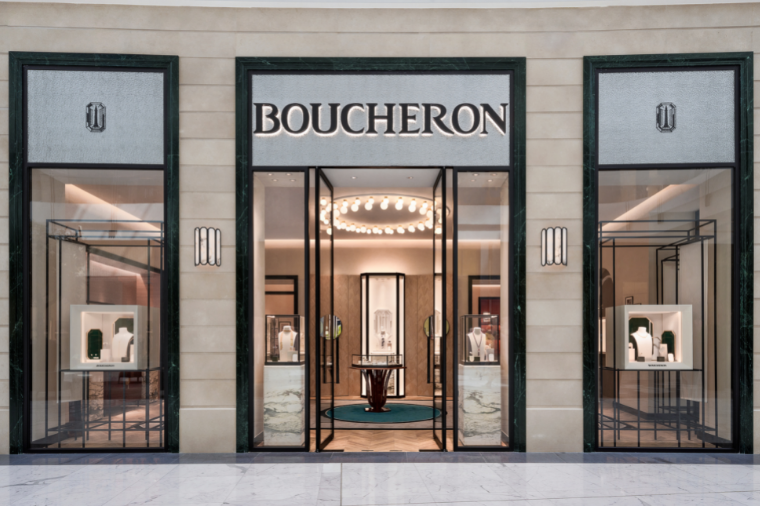 Luxurious pieces of jewellery overflowing with sophistication and beauty have long charmed the hearts of aficionados of authenticity and luxury from the French Maison of Frederick Boucheron. From 1858 to the present day, the vision of the founder of the Maison, Frederick Boucheron, remains engraved at the heart of the identity of Boucheron, which always celebrates regeneration, freedom and boldness.
Today, the Maison pioneers the formulation of high-end jewellery, with its new "Share More" campaign for the Middle East.
Share More: A new chapter of success
Following on from its Legacies and Rock, Paper, Scissors campaigns in 2020 and 2021, Boucheron launches its new regional campaign in the Middle East, "Share More ", this year rooted in the pleasures of sharing.
Through watching each story in the three-part series, viewers are invited to share the emotions and experiences of a group of women enjoying the joys of sisterhood. The six personalities embody the values of the spirit of family and of empathy, both of which the Maison holds dear.
A three-part series of elegance:
In the first part of the campaign, the six women gather to have breakfast and share a moment of friendship, each wearing Quatre Classique Edition pieces from one of Boucheron's most iconic lines.
The joyful second story is all about having a good time. Shot by the pool, the models are seen playing around with the Boucheron 'Quatre Blue and White Edition' jewellery, which echoes the colours of the water.
The final part of the campaign depicts a time of change, a crossroads of introspection in the heart of the desert. In this story, the new Serpent Bohème Solarité collection is unveiled.
An atmosphere of excellence
Share More was live across the Middle East from 15 March to 30 April. The campaign was also mirrored in boutiques, with windows dressed in campaign colours, displaying the iconic Maison collections. The campaign was supported by a pop-up at 360 Mall in Kuwait, where visitors were welcomed to an exclusive café and gaming space and became fully immersed in the Share More concept.
Success always starts with a love story.
It is worth mentioning that Boucheron is the historical name chosen by the designer Frederick Boucheron in 1893, following the famous love story that brought together Frederick with his wife Gabriel, for whom he made many jewellery and watches.
The pioneering French Boucheron jewellery has been in demand worldwide for the most affluent figures to this day.