Baraa Habab, a Syrian engineer who hacked into Facebook and became one of the developers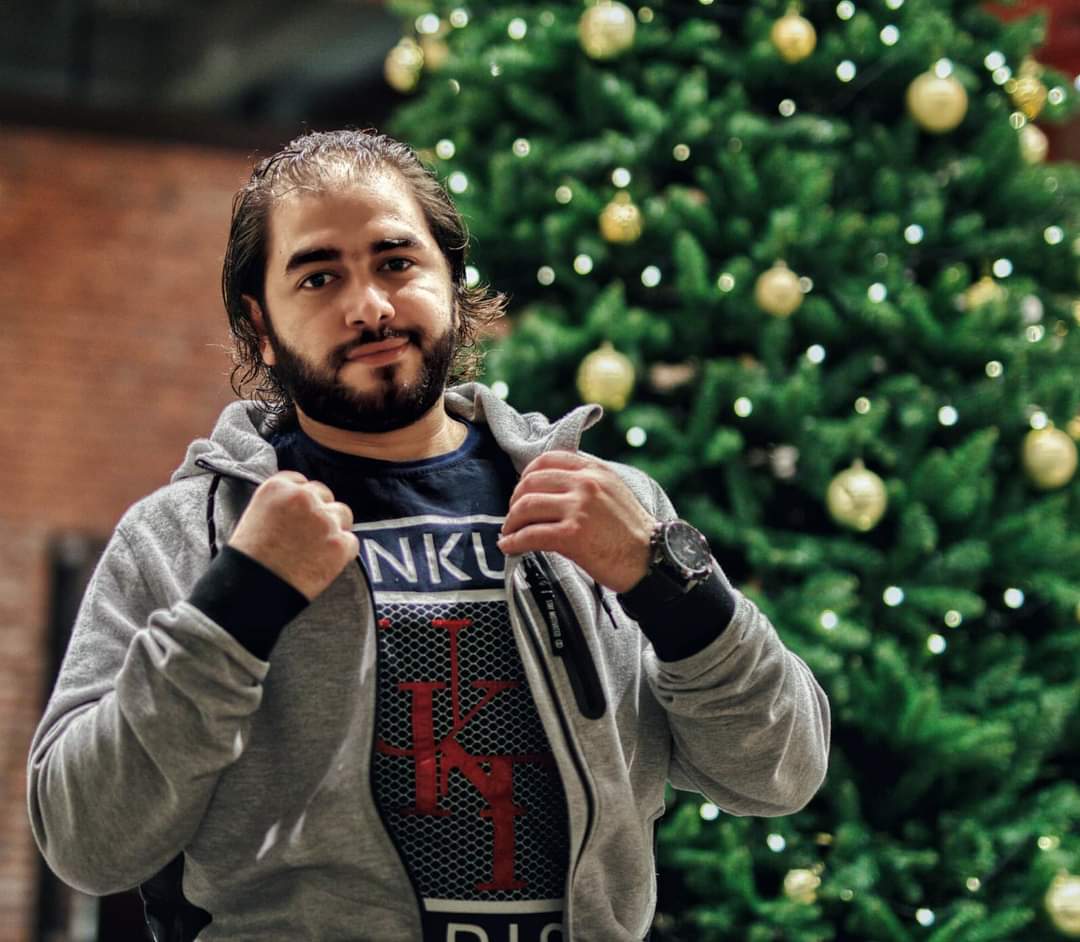 With exceptional talent and unsurpassed determination, the Syrian engineer, Baraa Habab, made his mark on Facebook, one of the World's Largest Tech Companies.
Arabisk London has interviewed Syrian Engineer Baraa Habab and conveyed his experience to the ambitious youth hungry for success and excellence.
1. In your own words, who is Baraa Habab?
A kind, hard-working young man who never surrenders. My rule in life is that one must strive to move forward against all odds. Only you can make it, all with God's almighty will.
2. The first strides to success begin in the study phase. Tell us more about your educational journey.
Basically, my educational journey was much like any young man my age. I dreamed of becoming a doctor in my childhood, but when I got to middle school, I fell in love with technology. And I went deep into the computer. Since then, my dream and goal have been to become an information engineer. I entered this department, began studying the curriculum, and expanded my knowledge from external sources to gather as much information as possible in this area.
3 – Dealing with the computer at a young age, what attracted you to it in your childhood?
Exploring new techniques, how the computer works, applications, and software had stimulated a lot of questions in my mind about the mechanism by which it works. There were many unanswered questions, and I liked to explore the answers myself.
4 – You had two distinct experiences with Facebook. Tell us about them?
It started in 2016-2017 when I discovered a software error on Facebook. I could access many public and private Facebook pages without knowing the username, email, or password as if I were a page owner. I tried reaching out to Facebook to let them know about this vulnerability, but I got no reply! I found out later that I was presenting the vulnerability the wrong way. I supported my application with proof to validate my discovery through the following steps:
– I hacked the page of a Syrian actor
– I hacked into a popular Arab public page with about 3 million followers
– I hacked into a program page displayed on a Gulf Channel and the Channel's documented Twitter accounts, and YouTube
– Officially hacked into the account of Facebook's second founder Chris Hughes, and wrote a phrase in Arabic and English, "There is no 100% protection. There is always a missing bug," and "لا يوجد حماية 100٪، دائمًا هناك ثغرة مفقودة."
The second vulnerability was in 2017-2018, from which I was able to access 8.3 million Facebook accounts. This vulnerability made me know the photos, videos and stories that users downloaded from Facebook and saved on their devices without posting them!
5- Today, Baraa Habab is an engineer in Facebook's Software Engineer Developers. What difficulties have you encountered in your career, and how have you overcome them?
I had a lot of difficulties in my career because I was learning on my own. Nobody taught me. Yet, I managed to keep going and stand up after the fall, embodied in the mistakes and missteps I encountered.
6. Are you satisfied with what you have become today? And what is your future ambition?
The place where I stand today is the inevitable result of years of hard work and perseverance. The credit for my success goes to my parents and their prayers.
My ambition is to impart the idea of information security to all Arab countries.
7 – When you hacked Facebook, you refused to disclose yourself and simply introduced yourself as "Syrian Engineer." In your opinion, can fame negatively affect your job?
Accessing the page of Facebook's second founder, Chris Hughes, was only intended to document the software error on the site. Moreover, because I was not an official university graduate, still a student, I preferred to be only identified as "Syrian Engineer". I was not after fame or money but pursuing my dream and persevering in the path of achieving it.
8 – Your career has inspired ambitious young people hungry for success, work, and excellence. What advice do you give to these young people?
My advice to all Arab youth is make your goal your dream. Do not let society break your determination. Do not allow virtual reality to distract you from your actual reality. Your work is the most important thing in your life. Finally, hard work pays off.