Arabisk London interviews Mr. Richard Collins… How to approach and realise sustainability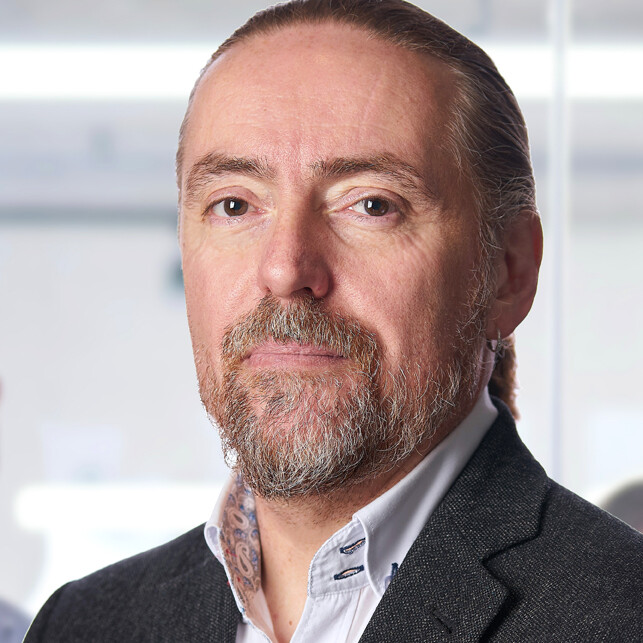 Arabisk London hosted Mr. Richard Collins, CEO of CSR Accreditation, to talk more about the institution and the services it provides.
Interview by fatima Omrani
Mr. Richard Collins, CEO of the British CSR Accreditation, would you tell us about the company and the services you provide?
CSR-A has established a new a relevant and holistic framework that delivers an up to date standard for social responsibility.
A standard that is supported by the CSR four pillars of environment, workplace, community and philanthropy. This provides a structure that will help an organisation plan and act responsibly.
A standard that states that Social Responsibility should be for every organisation. The 'C' needs to be more inclusive, 'Corporate' excludes a large number of stakeholders, specifically the third and public sectors, sole traders and small SME's. For this reason we have defined the C to be more inclusive. To include companies, communities, charities, to allow for collaboration, We can then surround these meanings with a Caring, Cohesive approach Common to the wider Collective.
CSR-A is the only organisation in the UK delivering a global CSR Accreditation. The CSR Accreditation provides independent recognition of an organisations socially responsible activities. It is a powerful way to communicate these positive actions to all stakeholders.
CSR-A provides three key areas – Accreditation, Education and Communication.
The CSR Accreditation is as mentioned and further to that we provide CSR Training and workshops and Social Impact Reports.
What is meant by corporate social responsibility?
Our definition for social responsibility is as follows:
Social Responsibility allows you to enrich the quality of lives for all by investing in social value as an essential part of an organisations culture. This provides purpose and impact and will ensure a sustainable and profitable business. It will help to build a better world for future generations by improving the environment and ensuring a cohesive community to live and work in.
Social responsibility is a powerful emotional investment that has a positive impact on all stakeholders. It makes us feel good because it is about something good.
CSR is about the future: discovering your sustainable potential and achieving it.
But it is also about delivering social value, and investment in something much bigger than the organisation. It will help with clarity about want you want to get out of business and from your life. It becomes a road map for delivering greater purpose and value to all stakeholders.
By caring about the workforce, the environment and supporting the community and charities a business can dramatically improve its reputation, brand visibility, customer and staff loyalty and provide long term sustainability.
Why do companies adopt corporate social responsibility?
There are so many reasons why an organisation should adopt a social responsibility strategy. We think that the future shape of business will be measured in both social and financial value. There is no doubt that social responsibility is becoming a new profit centre for businesses. We refer to this as a Return on Social Investment (ROSI).
Sustainable and social purpose with profit – the future for successful businesses and organisations
A Social Responsibility Accreditation will help the managing director, business owner or senior executive, set better goals, make better decisions and improve your relationships. It will improve many business functions, like streamlining the hiring process. The next generation insist on work for an ethical business. It improve staff engagement and retention by delivering value and purpose It increase profits and sales through winning tenders and attracting investment and it builds better business brand reputation.
Social Responsibility is a powerful force that gives meaning to people's lives, reduces uncertainty and creates stability and it can also the determinant of the success or failure of an organisation.
Social Responsibility is about the future.
What training courses do you offer?
We provide a one and two day six module CSR Training Course. The training course aims to help organisations understand how they can create a CSR policy that supports environmental, workplace, community and philanthropic issues and how they can work in ways that deliver positive outcomes.
The training course is for those who wish to develop their organisation's CSR policy including CEOs/MDs, executive teams, senior leadership, HR managers, CSR professionals and charities. The course is also suitable for anyone who wants to gain a better understanding of the importance of Social Responsibility in the workplace.
The CSR-A Course is Accredited by The Institute of Administrative Management (IAM) and endorsed by Buckinghamshire New University (BNU) and counts towards CPD
More information can be found on our website: www.csr-accreditation.co.uk
Mr. Collins, how has the Covid-19 pandemic affected the business world in your opinion?
I think that the coronavirus pandemic has actually re-introduced us to a more authentic normal, one in which we have a stronger sense of community and social responsibility. It feels like we lost sight of those values and we now we are beginning to see them again.
Since the start of the pandemic the world has changed dramatically and the focus on social responsibility has become far more important. We have already witnessed some incredible acts of kindness, support for struggling businesses, charities and individuals and positive business practices. This will become normal as consumers and stakeholders expect increased social value and form the businesses they are engaged with.
Climate change has cast a shadow over all sectors of life. In your opinion, what are its most significant effects on the present and the future of finance and business?
I think it is quite simple, organisation that don't implement an evidenced environmental sustainability policy will struggle to stay in business in the coming years. With the likes of the ESG agenda and the UK Green Claims Codes organistations are under increasing pressure to behave responsibly and provide impact evidence. At CSR-A our CSR Accreditation scheme provides that independent validation that organisation needs to satisfy its ESG commitments, engage staff and ensure long term financial sustainability.
How does the adoption of corporate social responsibility help deal with the environment and society and achieve sustainable development goals?
The CSR-A we have mapped our CSR Four Pillars to the 17 Sustainable Development Goals (SDG's). This means that when an organisation comes through the CSR Accreditation process we can help them identify the SDG's relevant to them which they can go on and sign up too.
How do you think we create the right culture and mindset to foster change?
We can achieve this through engagement with all stakeholders. As I have shown the inclusive C in CSR allows everyone accessibility in delivering social responsibility. Organisations must be inclusive and identify the CSR enablers throughout the organisation who will Identify which issues/risks/ opportunities are the most important to be addressed. Internal stakeholders are best placed to know what is critical to keep your organisation successful. Involving people at all levels of your organisation enables you to establish the right culture.
What kind of companies do you think should get corporate social responsibility in the Middle East and North Africa region?
All organisations should implement social responsibility initiative. CSR is for sole traders, SME's and multinational corporates. For NGO's, the public and private sectors.
Where is corporate social responsibility headed in the Middle East and North Africa?
I think that Middle East and North Africa are seeing the clear advantages for their businesses and communities by embracing social responsibility as an essential strategy. We have spoken with so many organisations in these regions who are asking how can we be better, how can we show what good looks like, how can we address social and environmental issues and concerns.
What are the challenges facing CSR Accreditation today?
I think our next challenge will be meeting the growing demand for CSR Accreditation. We are already putting in technology and growing the CSR Accreditation Assessment panel to ensure we can manage the inevitable growth that the future holds CSR-A.
What are your main objectives in CSR Accreditation? And what have you achieved so far?
Where do you aspire to be in the future? How do you keep up with the demands of work in the light of the current challenges?
Our main objective is to establish a globally recognised mark for good. Something that all stakeholders can trust and that truly validates an organisations commitment to social responsibility.
So far we have influenced tens of thousands of individuals and three billion pounds of spend through the organisations we have already accredited. We have over 50 partnerships all over the world with partner offices now in the Middle East, India, Bangladesh and the USA. Earlier this year we launched CSR Arabia an Arabic language website: https://csr-accreditationarabia.com
And we are currently training in the Gulf States, India and the UK.
CSR-A is a growing global brand helping organisations build sustainable and profitable futures.
We, the editorial team of Arabisk London, wish you all the best.