The Saudi pavilion displays the most developed aircraft at the Farnborough International Airshow in the UK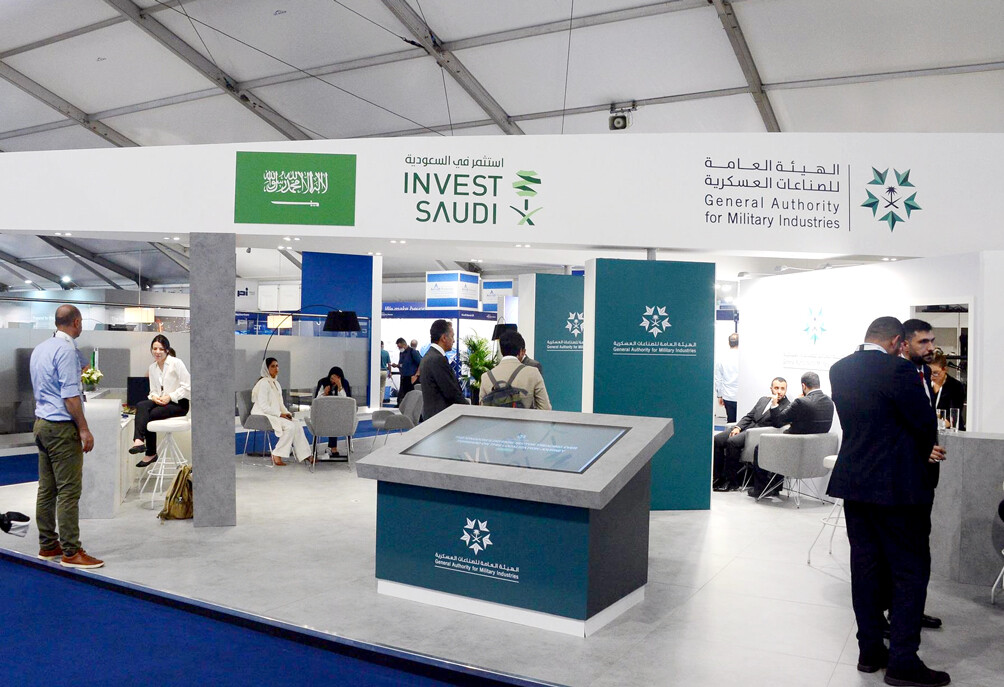 Under the national "Invest Saudi" banner, Saudi Arabia is leading the KSA Pavilion's participation at the Farnborough International Airshow (FIA 2022) in the UK, from 18 to 22 July 2022.
The Kingdom's pavilion includes the Ministry of Investment (MISA), Saudi Arabian Military Industries (SAMI), and the World Defense Show (WDS) to showcase the most advanced aircraft in commercial and military aviation.
Aviation and defence industry leaders around the world are participating in the airshow after a three-year interruption due to the unrest that accompanied the coronavirus pandemic crisis, with 70 of the world's 100 largest airlines at the event.
According to the event's organizing committee, six key themes were identified as top priorities for the airshow, including space, defence, sustainability, innovation, future aviation and the workforce.
For his part, Ahmad Al-Ohali, Governor of the General Authority for Military Industries (GAMI), confirmed on the margins of the opening of the Saudi pavilion at the airshow the Kingdom's participation in the Farnborough International Airshow 2022 in the United Kingdom aims to introduce promising investment opportunities in the sector, support international companies and facilitate their entry into the Saudi military and security industries market in partnerships with the Saudi private sector. The military industry system in the Kingdom is represented by the Authority and all its governmental and private partners work towards achieving the strategic objective, which is the settlement of military industries in the Kingdom with more than 50% of the Kingdom's expenditure on military industry and services by 2030.
Al-Ohali noted that the Kingdom's participation through a Saudi pavilion at the Farnborough International Airshow is an extension of the Authority's endeavours to enable the sector to meet its objectives in Vision 2030 by creating qualitative partnerships and meet international investors interested in investing in the Kingdom, to participate in the process of localization, exchange of knowledge, experience and transfer of technology. The Kingdom of Saudi Arabia attaches great priority to the defence and national security sector. The leadership's drive to localize the various industries in the Kingdom has been a source of enrichment for our national economy and a reason for its sustainable prosperity, hence the establishment of the General Authority for Military Industries to settle, regulate and empower the military industry in the Kingdom.
The Farnborough International Airshow runs from 18 to 22 July 2022. The Kingdom's participation comes with a Saudi pavilion led and organized by the General Authority for Military Industries to highlight the sector's attractive investment environment and its great incentives and promising opportunities by opening up prospects for international cooperation with major regional and global companies and enabling qualitative partnerships between local companies in the sector and their global counterparts in the defence and security industries.