Egyptian Embassy in London celebrates July 23rd Revolution Day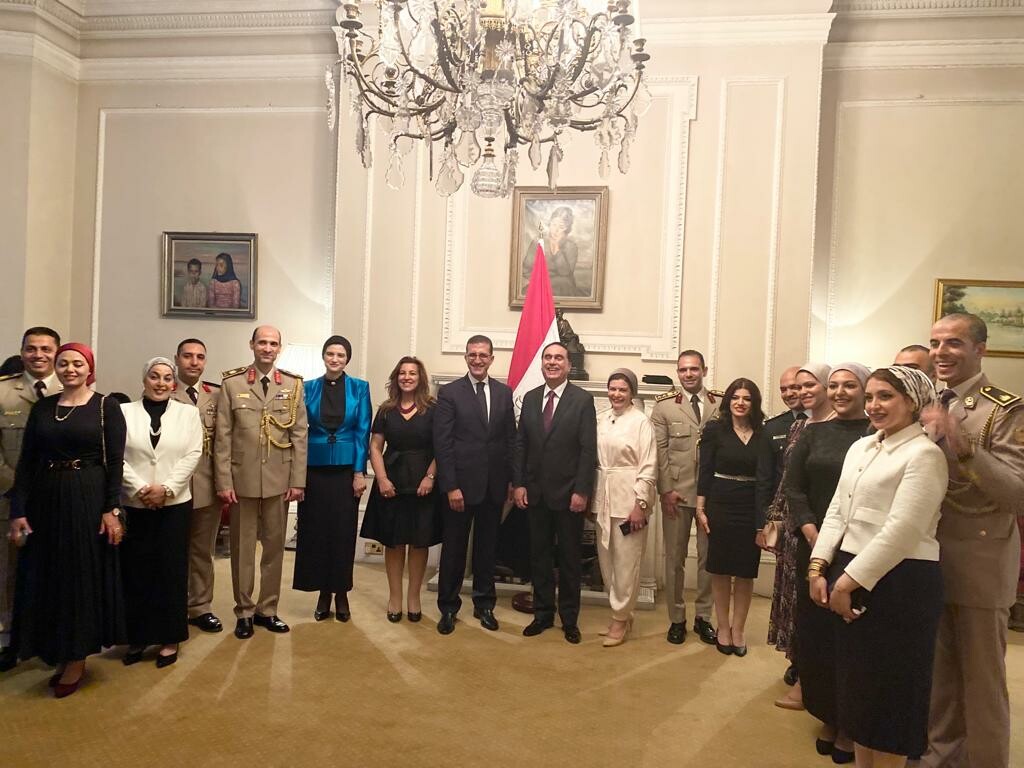 Commemorating the July 23rd Revolution, the Egyptian Embassy in London held its annual celebration. Ambassador Sherif Kamel has invited a large group of British diplomats and diplomatic missions.
Prominent Egyptian figures
The ceremony was attended by Ambassador Tariq Adel, General Consul of London, along with Mrs. Adel, General Ahmed Al-Mashrafi, Military Attaché along with Mrs. Al- Mashrafi, Consul Mohamed Raafat and Consul Jouman Nigmeldeen. The event was also attended by many members of the Egyptian Community in Britain, including Mervat Khalil, President of the General Federation of Egyptians Abroad in Britain, Professor Hani Ayyub, representative of the Egyptian community in Manchester, Mr Magdy, Abbas President of the Egyptian Community, Dr. Issam Abd Al-Samad, President of the Federation of Egyptians in Europe, Mr. Omar Ismail, President of the Federation of Egyptians in Britain, and a group of prominent Egyptian figures.
UK-Egyptian Relationship prevailed
The ceremony began by playing the national anthem of the United Kingdom and the Egyptian National Anthem. Ambassador Sherif Kamel of the Arab Republic of Egypt then gave a speech where he addressed the unique relationship between the United Kingdom and Egypt. He referred to Egypt's achievements in the previous years. He also addressed the COP27 climate conference to be held in Egypt in November, which will host a large number of countries, including the United Kingdom, where the COP 26 climate conference was held last year. The Ambassador also spoke of the country's efforts to avoid the consequences of climate change.
Marshal Sampson, UK Defence Senior Advisor to the Middle East and North Africa, then delivered a speech on behalf of Lord Nazir Ahmed, a member of the House of Lords, in which he praised the close relationship between the UK and Egypt in all domains. Sampson added that he personally enjoys every visit to Egypt and that it is one of the favourite places he likes to visit.
Celebration for the representatives of diplomatic missions
In this regard, Mervat Khalil, President of the General Federation of Egyptians Abroad in the UK, remarked that such a celebration is one of the most significant events where representatives of the diplomatic missions of various countries meet with representatives of the Egyptian mission in London and members of the Egyptian community in the United Kingdom. It was an opportunity to shed light on the achievements of Egypt and showcase the progress of the new Republic of Egypt and the improvement of the standard of living towards a decent life for its citizens and increase investment opportunities in Egypt despite the global recession.