A SAR1.5 billion (£335 million) hospitality investment fund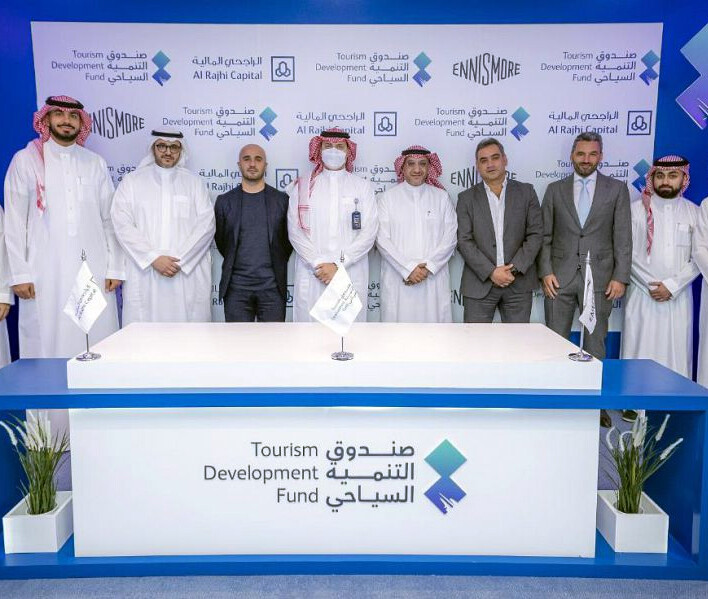 Saudi Arabia's Tourism Development Fund (TDF) has signed a tripartite partnership agreement with Ennismore, one of the world's largest and fastest-growing lifestyle hospitality companies, and local investment firm Al Rajhi Capital.
This agreement aims at establishing a hospitality investment fund with a capital of SR1.5 billion (£335 million) that will focus on the advancement of lifestyle hotels, boosting promising hospitality opportunities towards various destinations in the KSA.
This partnership complements the initial endeavour where TDF and Ennismore have agreed to launch an investment fund focused on developing lifestyle hotels, as announced during the 5th edition of the Future Investment Initiative (FII) in October 2021.
Under this latest agreement, TDF will invest in the newly established investment fund, while Ennismore will lead in developing and operating these projects under the umbrella of its lifestyle brands. Al Rajhi Capital will manage the investment fund and attract investments. The three parties will identify locations and provide financing options for projects throughout the Kingdom.
The agreement was signed by the Chief Executive Officer of the Tourist Development Fund, Qusai Al Fakhri, Co-CEO of Ennismore Gaurav Bhushan, and CEO of Al-Rajhi Capital Waleed Al-Rashed Al-Humaid, who attended on his behalf Head of Real Estate Assem T. Raqaban.
Ennismore is a joint venture between Accor, the International hospitality group, and Businessman Sharan Pasricha. It is one of the world's largest and fastest-growing lifestyle hospitality companies, including 14 brands with 101 operating hotels worldwide and 200 more in the pipeline.
Increasing the presence of lifestyle hospitality brands in Saudi Arabia is quintessential to the Kingdom's strategy for welcoming brands that celebrates a great creative legacy and take an active role in advancing the community.