Under the Patronage of HRH bin Salman, 10 Thousand People Participate in the Global AI Summit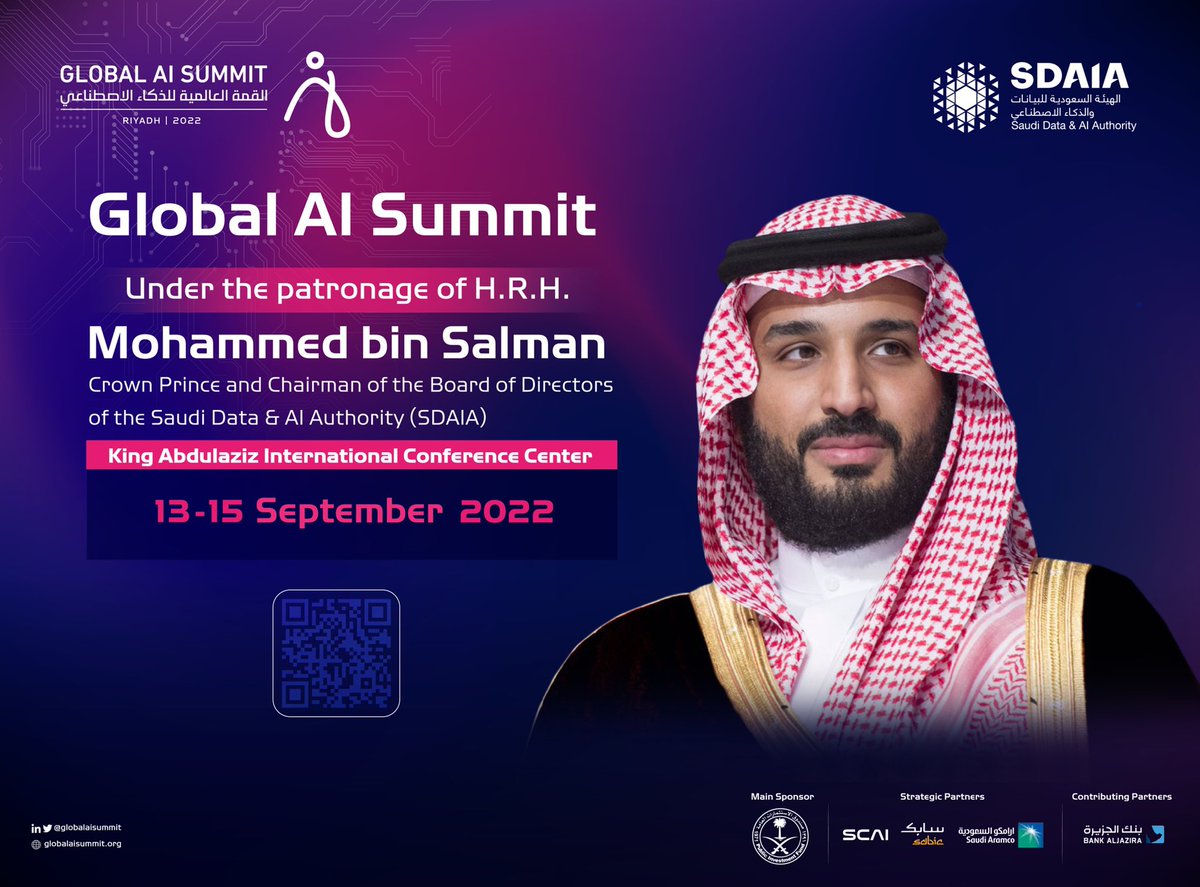 Under the patronage of His Royal Highness Prince Mohammed bin Salman, Crown Prince and Chairman of the Board of Directors of the Saudi Data and AI Authority (SDAIA), the 2nd Global AI Summit kicked off under the theme "Artificial Intelligence for the Good of Humanity."
The summit was held with more than 10,000 people and 200 speakers from 90 countries, representing policymakers, specialists and concerned figures with AI. The three-day summit is held at the King Abdul Aziz International Conference Center headquarters in Riyadh.
On the margins of the 2nd version of the summit, Crown Prince stresses his keenness to benefit from this vital sector to realise the development of the Kingdom of Saudi Arabia and to make it a pioneering global model in building the knowledge economies to serve current and future generations and in the realisation of the Saudi Vision 2030.
The opening ceremony and the main session were attended by several heads of government authorities, a slew of CEOs of major technology companies in the world, AI specialists from local and international research centres, and interested people in ICT.
AL-Nasser referred to three themes of the summit: AI Now, AI Next and AI Never, and will be discussing the impact of AI on some important issues, such as economic mobility, healthcare, development of human resources and smart cities, noting that the summit includes goals to establish a modern global platform that brings together leaders and entrepreneurs of AI from across the world.
The 3-day summit calls for developing AI within joint efforts and sharing the best practices, expertise, resources and challenges to guarantee that all are included, expressing aspiration to announce several pioneering initiatives with our global partners to honour the pledge that this summit has adopted "Artificial Intelligence for the Good of Humanity".
The Summit will work on themes that demonstrate the implications of artificial intelligence for critical sectors such as smart cities, human capacity development, health care, transportation, energy, culture and heritage, the environment, and economic mobility with a view to finding solutions to current challenges and maximising the use of artificial intelligence technologies.