British-Qatari Trade Exchange Reaches 4.6 Billion Dollars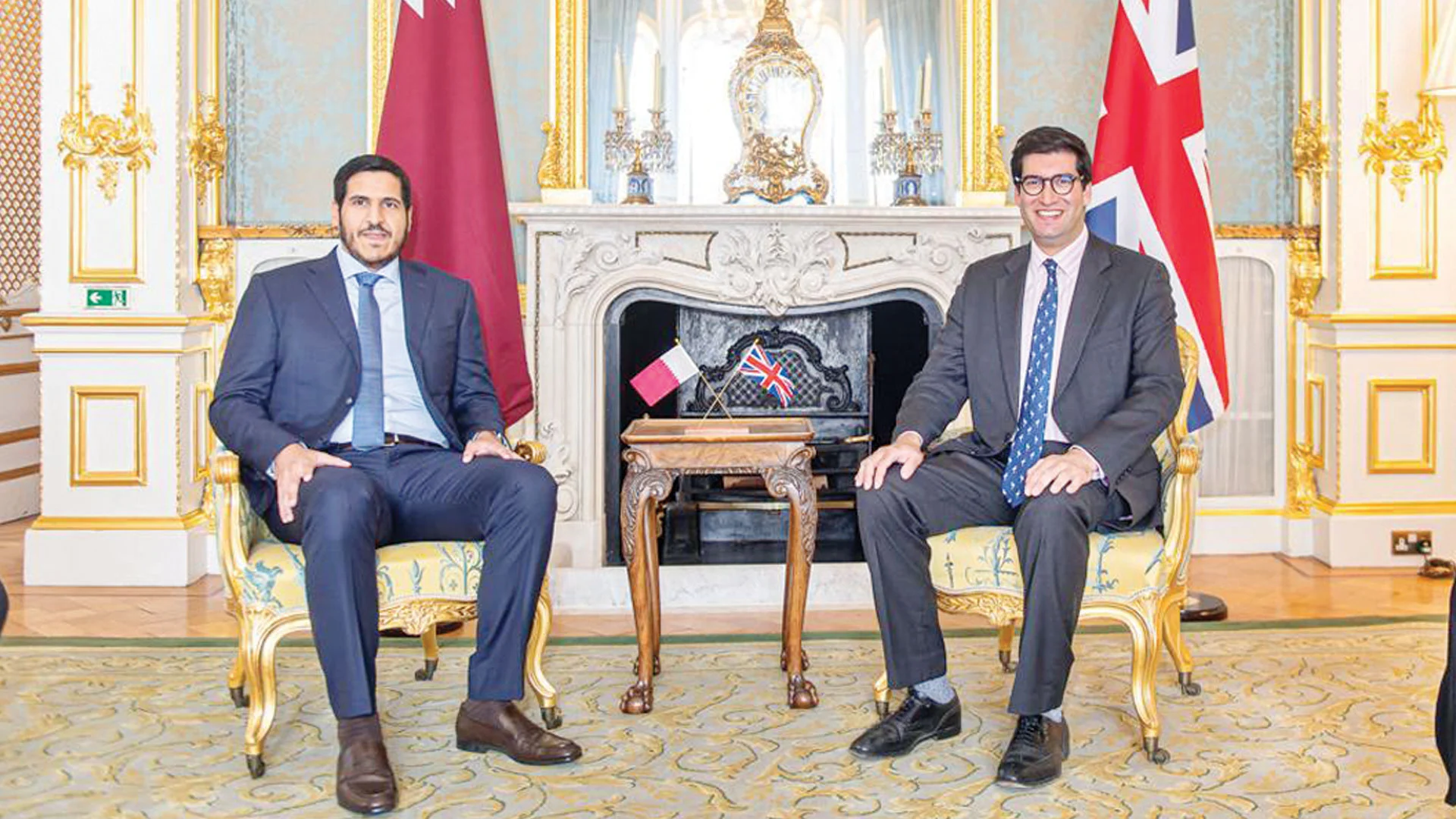 The British-Qatari trade exchange reached almost 4 billion pounds ($4.6 billion), achieving a growth of more than 50% in 2021.
The President of the Qatar Chamber of Commerce and Industry, Sheikh Khalifa bin Jassim Al Thani, spoke about the close relations between the Gulf Cooperation Council countries and the United Kingdom, especially the commercial and economic relations, during a speech he delivered at the second Arab-British Economic Summit, which was held in London, yesterday.
Forming a Common Vision
The summit sessions, organized by the Arab British Chamber of Commerce, dealt with strengthening cooperation between the United Kingdom and the Arab world under the slogan "Forming a common vision," as well as the strategic partnership between the United Kingdom and Arab countries, and how to reshape trade relations between the two parties, in light of technological, and climate change of business priorities.
Sheikh Al Thani said that the Gulf countries combined are considered the seventh largest market for the UK's exports, as the total volume of trade exchange between the Gulf countries and the UK amounted to more than 33 billion pounds last year.
Al-Thani welcomed the free trade negotiations between the United Kingdom and the Gulf Cooperation Council, which began a few months ago, and in the wake of the British exit from the European Union.  Al Thani expressed his hope that an agreement will be reached soon, as the signing of a free trade agreement between the two parties is expected to lead to increasing the volume of intra-regional trade to higher levels, in addition to providing more investment opportunities between the United Kingdom and the Gulf Cooperation Council countries.
Various Sectors
The summit highlighted practical initiatives that can enhance trade relations and bilateral investment flows in the post-pandemic and post-Brexit low carbon economy, and discussions focused on healthcare, education, financial services, hospitality, real estate, transport and other key sectors.
The summit brought together a number of government officials, senior executives, thought leaders and decision makers from the UK and the Arab world, to exchange ideas and discuss the diverse business and investment opportunities emerging in industries based on new emerging technology.